Rafa Benitez has been sacked at Real Madrid, says Guillem Balague
By Mark Ashenden
Last Updated: 04/01/16 7:11pm
Rafa Benitez has been dismissed as Real Madrid manager, according to Sky Sports' Spanish football expert Guillem Balague.
Real Madrid have called a news conference for 6.30pm GMT with Marca claiming Zinedine Zidane, currently in charge of the club's reserve team, will step in on a temporary contract.
Balague told Sky Sports News HQ: "Rafa Benitez has been sacked. He has been told about it. Everything is prepared for the announcement.
"The only reason why it hasn't happened yet is because the area Real want to do the press conference is being used for a kids party. But it will be announced soon. It was something that was coming."
The future of the former Liverpool boss, appointed at the Bernabeu in June last year, has come under close scrutiny in recent weeks and the 55-year-old once again had to face awkward questions about his job after Sunday night's 2-2 draw at Valencia. 
Having slipped behind Atletico Madrid and Barcelona in La Liga, the patience of Real Madrid president Florentino Perez has run out.
Balague told SSNHQ earlier on Monday afternoon: "The Spanish media outlets have been put on alert. Everybody is aware something may happen. It's a decision Florentino Perez has had in his mind for a long while but he has been waiting for the right time to do it."
Speculation has been building in the Spanish capital over the role of Benitez who has failed to win over many supporters with his team's results and style of play this season.
Benitez, who claimed on December 30 there was a campaign against him, the club and president, came under fire again on Sunday night after seeing his side twice throw away leads at the Mestalla and also had Mateo Kovacic sent off against Gary Neville's side.
Benitez received a vote of confidence last November but Balague insisted the words of the club's president often differed when said privately and publicly.
Balague added: "Perez often says the opposite things privately. Over the last few weeks, he has been saying Benitez is not the problem, he's the solution. That's what he said publicly.
"At the same time, he held a poll before Christmas with season ticket holders on who they would like as a replacement. He was was just waiting for the right moment to do what seems inevitable.
"It's quite clear Benitez doesn't have the confidence of the board or Perez."
With Real opting to get rid of Benitez, there will be no shortage of candidates to step in with Zidane and former Real boss Jose Mourinho possibilities.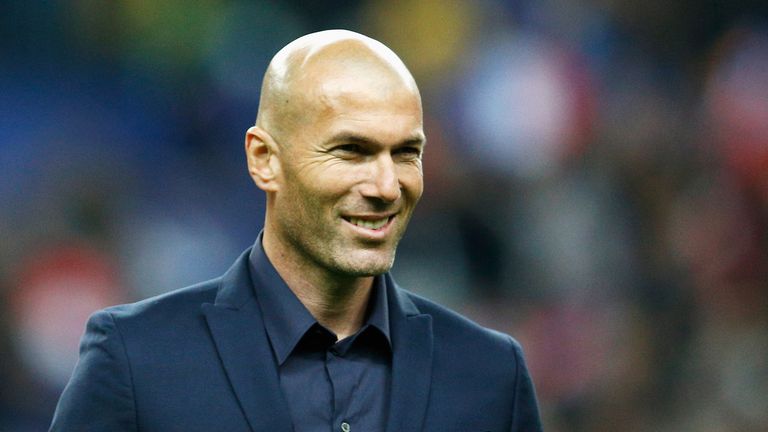 Balague added: "Perez wants Jose Mourinho to come back, there is no doubt about it, but if he did that right now he'll have to get rid of five or six players, as some of the big players at Real Madrid do not want Jose Mourinho back.
"So how does Florentino Perez sort that out? I don't know. It won't be now, it won't be for a while. Who he is trying to convince is Zidane, but Florentino is not 100 per cent convinced that Zidane himself is the solution.
"So with no clear alternative, all that debate is happening at board level, and with Florentino and his entourage."