Real Madrid forward Cristiano Ronaldo says a move to Major League Soccer could easily be an option for him in the future.
The 30-year-old remains a key figure at Real but he told the February issue of GQ magazine that a move to the United States at some point would be an "interesting" prospect.
Ronaldo's future continues to be the subject of much newspaper speculation, despite Zinedine Zidane's insistence that he is not for sale. Former club Manchester United and French giants Paris Saint-Germain both strongly tipped to make a move for the player who has scored 340 goals in 326 appearances for Real.
However Ronaldo has previously spoken of a desire to play in the United States and a growing number of top performers have plied their trade in the MLS over recent years, led by former England skipper David Beckham.
Steven Gerrard and Frank Lampard, once Beckham's team mates in the England side, currently play their football in America, and Ashley Cole is reportedly set to be joining them.
Prolific Spain forward David Villa and Brazil great Kaka are other big names who have moved to the States.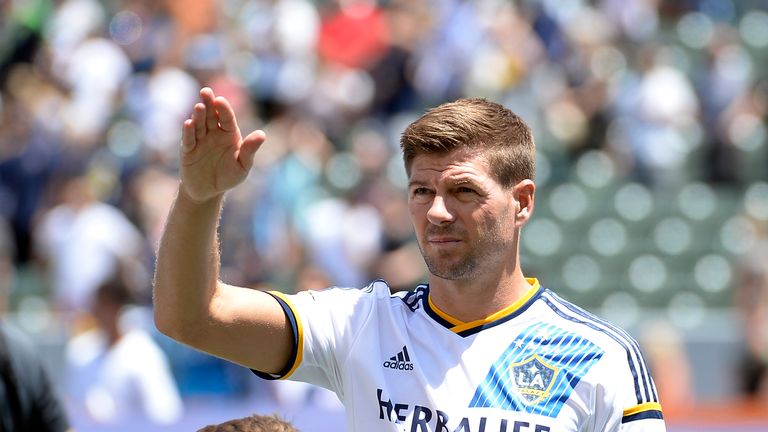 And the arrival of three-time World Footballer of the Year Ronaldo would be a huge coup for the MLS.
"What's happening there is great, it's fantastic," said the Portuguese forward who missed out to Lionel Messi for the most recent Ballon d'Or.
"Maybe in the future will be a good chance for me to play there. You never know, but it's something interesting.
"I consider it, of course, because, as I've said, soccer there has become better and better, so why not? I think that this is maybe going to be possible.
"I know that many players move there. I think it's becoming better and better.
"It's growing, I think it's good. It's good for me and young players that maybe one day we want to move there. So it's good that football - 'soccer' - grows there."