Cristiano Ronaldo has laid into his Real Madrid team-mates after they lost to rivals Atletico on Saturday.
Third-place Real were without several key first-team players as Antoine Griezmann's goal won the game and extended second-place Atletico's lead over them to four points. 
Gareth Bale, Marcelo and Pepe all missed out, while Karim Benzema was forced off with a hip injury late on, and Ronaldo insisted it is "not the same" when squad players come in.
"If we were all at my level, maybe we would be leaders," Ronaldo was quoted as saying in Spanish newspaper Marca.
"I don't want to disrespect anyone, but when the best players aren't available it's harder to win. I like to play with Karim, with Bale, with Marcelo.
"I'm not saying the others like Lucas [Vazquez], Jese and [Mateo] Kovacic are not good players - they are very good players - but it's not the same.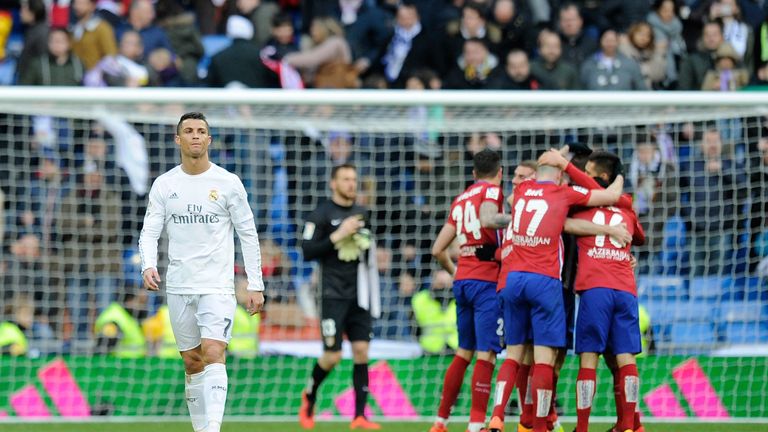 "For all you guys it seems I am s***, but I don't listen to what the press say. The statistics and numbers don't lie."
In a later interview with Marca, Ronaldo sought to clarify his comments about his team-mates, saying: "I was referring to the physical level, not level of play. I am not better than any of my team-mates."