Gareth Bale can become Real Madrid's most important player now
Last Updated: 31/10/19 9:15am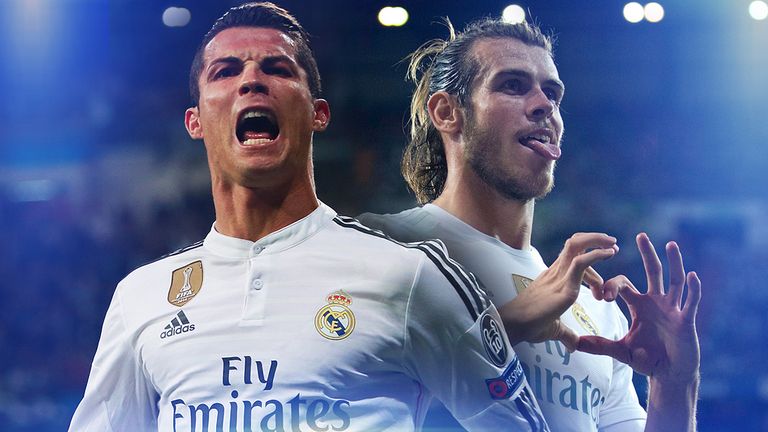 As Cristiano Ronaldo continues to adapt his game, Gareth Bale has the chance to become Real Madrid's most important attacking player, writes Adam Bate.
According to Guillem Balague, it was only when it became apparent that Cristiano Ronaldo was likely to be staying at Real Madrid this summer that Robert Lewandowski cooled on the idea of signing for the Spanish club. It was the "enormous potential of a Bale-Lewandowski partnership that appealed" to the Pole. Competing with Ronaldo was a different matter.
It's a nugget of information that puts Bale's decision to join Real in the summer of 2013 into context. The Welshman had made his name at Tottenham by showcasing a similar skill-set to Ronaldo with his dribbles down the flank, long-range shots and distinct style of taking free-kicks. Indeed, Bale has visibly modelled his approach on the celebrated forward.
So it's perhaps understandable that there have been times in his three-year stay in Madrid that finding the right role within the team has not seemed straightforward. While predecessor Mesut Ozil's reputation for selflessness complemented Ronaldo perfectly, Bale's similarity was seen as something that counted against him.
The statistics bore that out in that first season. While the campaign was a triumphant one, culminating in a Champions League victory in which both men scored, Ronaldo's presence did inhibit Bale's effectiveness. In fact, he netted more goals in the seven games he started without Ronaldo than the 17 in which they were named in the starting line-up together.
Even now his scoring record when Ronaldo's not around is a goal a game. In his first two seasons in Madrid, he scored 19 in 44 starts when the Portuguese played too. However, those numbers began to change last season. Bale scored 15 goals in 19 La Liga games alongside Ronaldo and suggestions of issues between the pair began to dissipate.
Bale stepping out of the shadow?
| | With Ronaldo | | Without Ronaldo | |
| --- | --- | --- | --- | --- |
| Season | Apps | Goals | Apps | Goals |
| 2013/14 | 17 | 7 | 7 | 8 |
| 2014/15 | 27 | 12 | 3 | 1 |
| 2015/16 | 19 | 15 | 2 | 3 |
| TOTAL | 63 | 34 | 12 | 12 |
There were several factors in that. Rafael Benitez had prioritised Bale's positioning, giving him opportunities more centrally, and Zinedine Zidane continued to encourage this freedom of movement. But the biggest change was simply the ticking of time. The 31-year-old Ronaldo is a very different animal to the one that once tore at opposition defences.
In their first season together, Bale and Ronaldo averaged 2.5 and 2.4 successful dribbles per 90 minutes respectively. But Ronaldo's dribbling numbers have been falling year on year to such a degree that last season he recorded the lowest figures of his career to date. His dribbling days are all but over. It's as an accumulator of goals that he excels now.
Dribbling differences
| Dribbles per 90 | Gareth Bale | Cristiano Ronaldo | Difference |
| --- | --- | --- | --- |
| 2013/14 | 2.5 | 2.4 | +0.1 |
| 2014/15 | 2.3 | 1.6 | +0.7 |
| 2015/16 | 2.2 | 1.4 | +0.8 |
"He is now just a goalscorer," La Liga expert Terry Gibson told Sky Sports. "He is now almost a full centre-forward." It was in this role that Ronaldo helped Portugal to glory at the European Championship this summer, scoring three times - including the opener against Bale's Wales in the semi-final - but seldom being involved in the build-up play.
Ronaldo's game has changed and the onus is on him to adapt. But for Bale, it's an opportunity for him to seize the initiative and become the driving force of this Real Madrid team. The players who were once deemed too similar can now complement each other - the dribbler and the finisher. Those at the club are far from oblivious to the changes.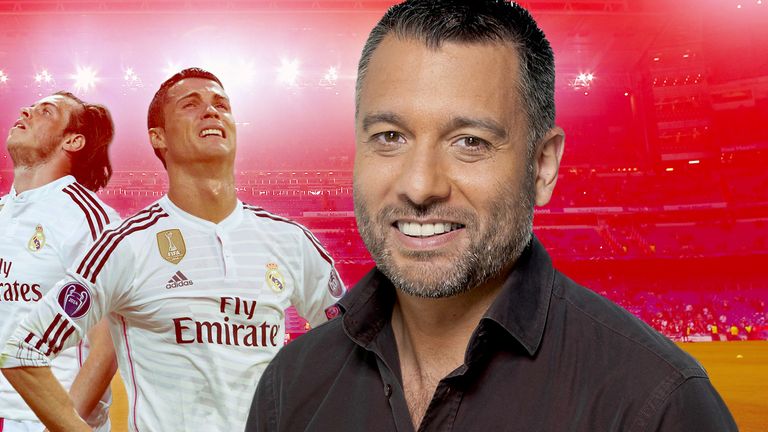 Bale was told next season he would be the focal point of Real Madrid. When he has been given the opportunity, he has embraced it fully and enjoyed himself. Ronaldo has been limiting his influence on the game.
Guillem Balague
"Bale was told next season he would be the focal point of Real Madrid," said Balague recently. "When he has been given the opportunity, he has embraced it fully and enjoyed himself. Ronaldo has been limiting his influence on the game. He is picked to play in and around the box so there is more work to do for the others and more work to do for Bale."
Bale's efforts in France impressed in Spain. In his AS column, Lothar Matthaus rated him alongside Antoine Griezmann as "one of the two faces of Euro 2016" while Marca talked of "his reputation and importance to Real Madrid" continuing to grow. A contract that expires in 2019 is expected to be extended to the summer of 2021 or beyond.
In the more immediate future, there's a big season ahead. Bale reports for duty at the end of July having had some time to relax, proposing to his long-time partner and embarking on a golf tour of Scotland. His competitive return will come in the European Super Cup against Sevilla in Trondheim in the first week of August. Ronaldo will not be fit.
The plan for Zidane and Real is that the 2016/17 journey ends with what they're already calling Duodecima - the club's 12th European Cup success. And where is the final to be played? Bale's home city of Cardiff. He might have lost his personal battle with Ronaldo at Euro 2016, but Bale could yet be the big winner as the power shifts at Real Madrid.