Zinedine Zidane: Alvaro Morata to stay at Real Madrid
By Stephen Mills
Last Updated: 31/07/16 10:49am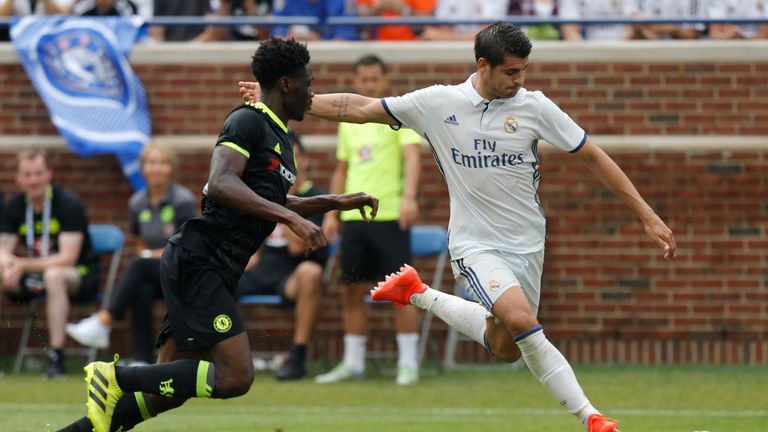 Real Madrid boss Zinedine Zidane has confirmed he has no intention of letting Alvaro Morata leave the club this summer.
The Spain international striker returned to the Bernabeu from Juventus last month after the European champions activated the buy-back clause in his contract.
Following Saturday's International Champions Cup 3-2 win over Chelsea in Michigan, Zidane was asked about rumours linking Morata with the Premier League side - and he insisted he is not looking to immediately sell him at a profit.
"He's a Madrid player, we're delighted with him," he said.
"We are delighted to have him back, back to his original home. He will remain a Madrid player."
However, fellow Spaniard Jese looks set to leave Real Madrid this summer as Zidane confirmed he is in talks over a move to Paris Saint-Germain.
When asked why Jese was not involved against Chelsea, Zidane explained: "He's in talks with PSG, although nothing is signed yet". 
Zidane was also asked about Chelsea forward Eden Hazard who scored two late goals in the game - but refused to suggest Real Madrid were looking to sign him.
"There are rumours about tons of players potentially linked with this club," he added.
"He is a very, very good player. Obviously all clubs want the best players but he is a Chelsea player."