Javi Fuego reveals his excitement at joining Valencia
Javi Fuego has revealed his excitement at joining Valencia.
Last Updated: 21/06/13 10:00pm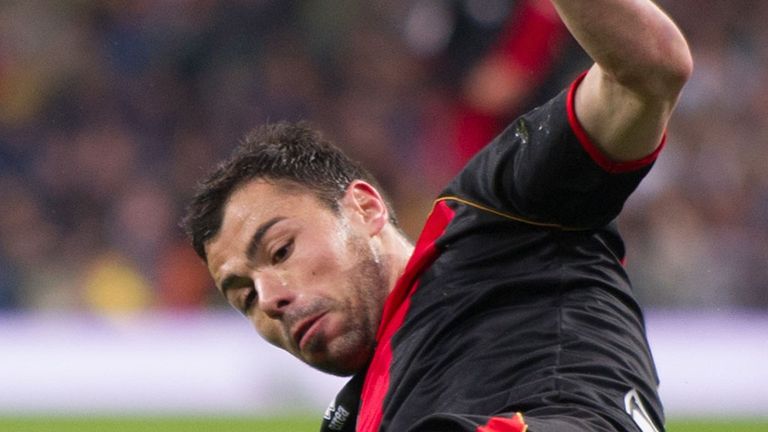 The 29-year-old defensive midfielder has spent the majority of his professional career playing outside the top flight, but joined Valencia at the end of last season after his contract with Rayo Vallecano expired.
As a result, Fuego will make his European debut with the side in the Europa League next term - something he cannot wait to experience.
"Signing for Valencia is the culmination of the work I have put in every year of my career," he told the autonomous TV channel of Asturias.
"I have had to endure some difficult times and now I'm lucky to have the opportunity of playing European football with a big club like Valencia.
"Joining Valencia is a dream, and so is playing in Europe. The team missed out on the Champions League on the last day of the season and although the Europa League is a small prize for a club like Valencia, I'm very excited about playing in Europe against the best teams in the continent.
"And I hope that in the next three years I will be able to play in the Champions League."
Fuego also said he was looking forward to working with Valencia coach Miroslav Djukic, who took over from Ernesto Valverde at the start of the month.
"People I know that have worked with Djukic in Hercules and Valencia have given him very good references," said Fuego.
"He talks to his players face to face and says what he thinks, as we have seen in a number of his press conferences."