Atletico Madrid forward Antoine Griezmann has admitted a move to Manchester United was "a possibility".
The France international was repeatedly linked with a move to Old Trafford last summer and was quoted as saying his chances of going there were "six out of 10".


He ultimately extended his contract in Spain instead but speaking in his biography, 'Behind a smile, the life of the Little Prince told by himself', which was released in May, he conceded a move was in his thoughts.
Griezmann, whose form has dipped in recent weeks, said: "Although I might be missing out on titles, I have everything here to be happy but that does not mean to say I won't go one day.
"I haven't made that decision. It all depends on various factors. I have nothing against England except for the weather. Manchester United is a possibility.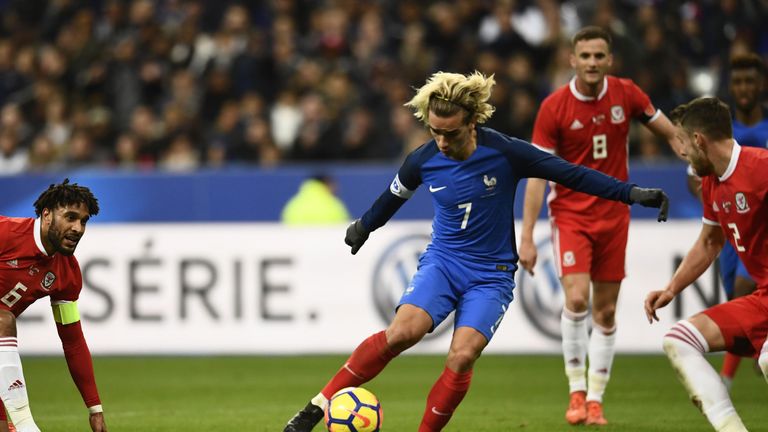 "As much as I repeat that I am delighted at Atletico, I have a great coach and great team-mates, they regularly ask me about my future. I do not exclude anything."
Griezmann has scored just three goals for Atletico this season, compared with 26 last term - including nine by this stage of the campaign.
He joined the capital club from Real Sociedad in 2014 and has made almost 300 appearances in La Liga.