Antoine Griezmann confirms he will stay at Atletico Madrid and reject Barcelona move
By Lyall Thomas
Last Updated: 15/06/18 8:29am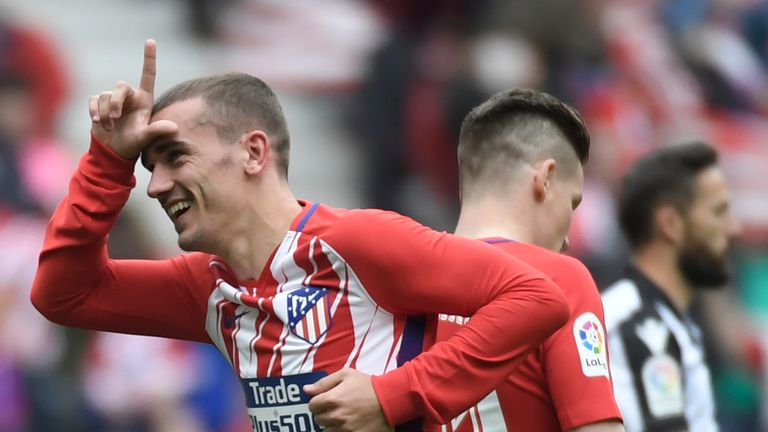 Antoine Griezmann has confirmed he will stay at Atletico Madrid, rejecting a move to Barcelona, but has come under fire for the extraordinary manner of his announcement.
At the end of a half-hour long documentary broadcast on Spanish TV station Movistar, Griezmann revealed his decision and tweeted: "My fans, my team, my home: Atletico Madrid."
Sky Sports Spanish football expert Guillem Balague confirmed afterwards that two different endings to the video, which showcased the France international deliberating at his French mansion with family, were recorded - one saying he would stay, the other that he would go.
And it was only an hour before the show that the player dictated to the TV company which ending to use, according to Balague, drawing criticism from both Barcelona and Atletico fans.
Speaking to Sky Sports News on Thursday, Balague said: "He had prepared all this for a long time. All those conversations shown took place in April.
"He spends half-an-hour going like 'should I go, should I stay' - there wasn't much more action to be honest. But it is something that everybody was waiting for, including Atletico Madrid and Barcelona.
"So it is fascinating from the point of view of 'why is it being done this way?' Quite clearly now the players have the ability to control the message.
"What's more fascinating is that one of the shareholders of the TV company that did it is (Barcelona player) Gerard Pique, who only a few hours before tweeted 'I've got the popcorn, let's see what the movie is like'.
"It was all a bit of fun but not so much for the fans of Barcelona, who expected a different decision, and the Barcelona board, who expected to welcome Griezmann, but now they won't be able to get the calibre of player of Griezmann.
"He actually got in touch with the TV company an hour before the show to tell them which one to put out there. As you can imagine, there has been a lot of criticism, even from Atletico fans who feel they have been taken for a ride."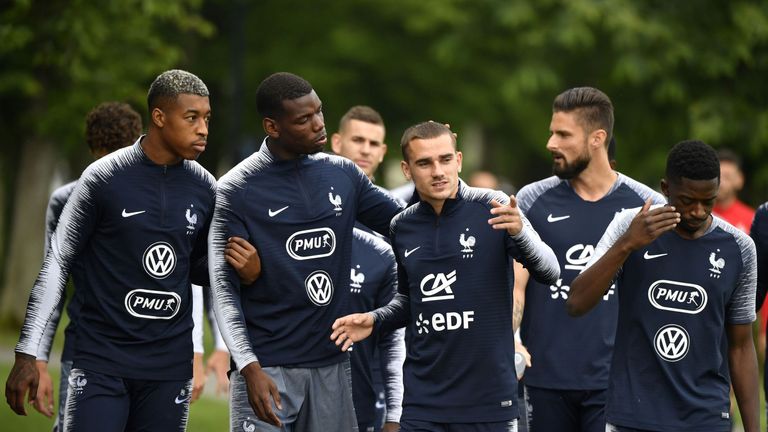 Balague also said Atletico fought to the end to keep their prized asset, who almost joined Manchester United last summer, in the offering him £17.5m to stay and the promise of a £100m improvement of the squad in order to compete for next season's top titles.
Griezmann, who is expected to be joined at last season's La Liga runners-up by France team-mate Thomas Lemar, signed for Atletico from Real Sociedad in 2014 and has scored 112 goals in 209 appearances since.