Zlatan Ibrahimovic will miss AC Milan's Champions League game against Liverpool on Wednesday through injury.
The former Manchester United, Barcelona, Inter Milan and Juventus striker is being rested as a precaution after feeling pain in his Achilles tendon during training on Tuesday morning.
Ibrahimovic, 39, returned from four months out with a knee injury on Sunday, scoring in Milan's 2-0 victory against Lazio to make him Serie A's oldest foreign goalscorer.
"Ibrahimovic never gets old and he has great passion, a fire burning inside him," Milan coach Stefano Pioli said after that match.
"He competes to win, he always trains to the maximum and he does so with pleasure. When you are like that you do not feel the years go by."
Ibrahimovic, who turns 40 next month, signed a contract extension in April this year that will see him remain at Milan until the end of the 2021/22 season.
Klopp: Elliott undergoing surgery on Tuesday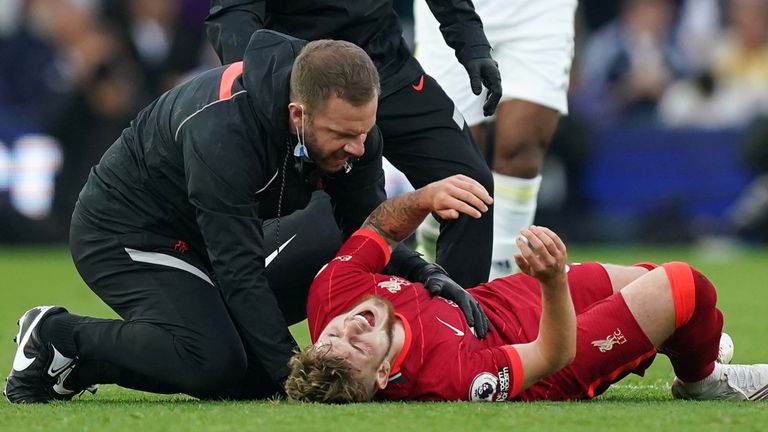 Liverpool manager Jurgen Klopp confirmed Harvey Elliott was due to have surgery on his dislocated ankle in London on Tuesday.
The 18-year-old was stretchered off during Liverpool's 3-0 win at Leeds on Sunday after suffering the serious injury in a challenge from Pascal Struijk.
"I spoke to him right after the game, he was in the best possible place," said Klopp.
"He had accepted already that he would be out for a while.
"He is in London and will have the surgery today (Tuesday). That is the next step on the way back and we all wait for news on that."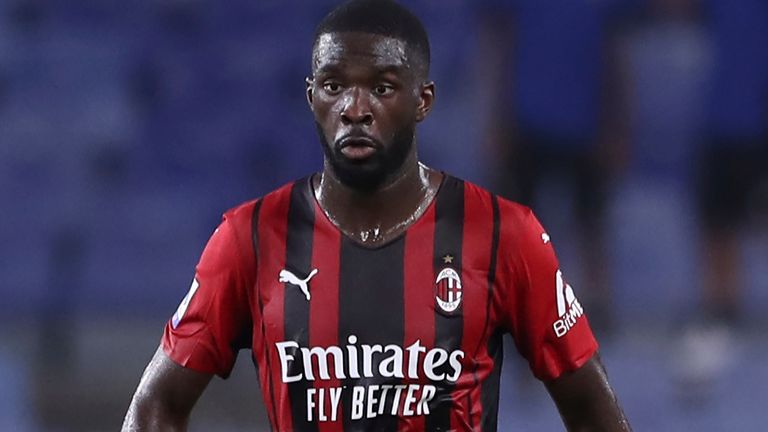 Tomori: Champions League games can aid England ambitions
AC Milan defender Fikayo Tomori was one of the unfortunate players who missed out when Gareth Southgate named his England Euro 2020 squad in June.
The 23-year-old forced his way into call-up contention during an impressive half-season loan in Italy from Chelsea last season, but had to watch from home as Roberto Mancini's side triumphed over England in July's final.
Milan were quick to make Tomori's loan move permanent in June after he played a big part in ending their eight-year absence from the Champions League with a second-place Serie A finish.
He said: "There was certainly disappointment on my side [over not being called up]. But it had a kind of spurring on factor, I guess you could say a carrot. I want to go to a major tournament with England, I want to have the opportunity to be there.
"Playing in the Champions League with Milan is a great opportunity to showcase myself, to show what I can do.
"I am motivated to go to the World Cup in 2022, which would be a dream.
"There is still a long way to go, a lot of football to play, so I have to make sure I am right in Milan and we will see from there.
"In 2020 I wasn't playing a lot. I wasn't really happy; things were not going well for me.
"Then 2021 comes and suddenly I am in Milan, a new country, playing for AC Milan, fighting for the league, and getting into the Champions League.
"Then the new season starts, I have seen San Siro for the first time with fans. It has been a whirlwind, but I am loving it."
Milan travel to Merseyside in good form. Tomori has played every minute of their three Serie A victories so far this season, but the youngster is only too familiar with the threat posed by the Liverpool forward line.
"Everyone knows how formidable it is. They won the league and the Champions League with this front three and they have added to it," he said.
"It is going to be a test for us. Individually we have to be strong, we have to be fighters. Collectively we have to do the same thing. They pose threats to every defence in Europe.
"We know it is going to be a difficult night, but these are the games we want to be playing in, these are the situations that will make us better as a team and as individuals."