Bayern Munich must turn around a 3-1 deficit in their Champions League quarter-final second leg against Porto. The pressure will be on in front of their own fans and that means more scrutiny on Pep Guardiola after a difficult week…
Tuesday's game will see Pep Guardiola bring up 100 games in charge of Bayern Munich. The celebrated coach has seldom found himself under such scrutiny. With Bayern needing to haul back a two-goal deficit from the first leg against Porto, the pressure is on and the intensity has only been exacerbated by the untimely departure of long-time club doctor Hans Muller-Wohlfahrt.
The 72-year-old, an iconic figure in sports medicine, released a statement on Thursday claiming that the "relationship of trust has been damaged" and withdrawing the services of his medical team. Reports suggesting Guardiola had blamed them for the defeat to Porto, given the club's injury situation, amounted to a public relations nightmare despite his attempts to play down the situation since.
Live UEFA Champions League


That Guardiola should be cast as a divisive figure at the club seems an astonishing situation when 78 of the previous 99 games in which he's coached Bayern have ended in victory for the team. But with the Borussia Dortmund threat imploding, more than ever the Bavarian heavyweights find themselves judged on their European accomplishments.
The domestic title is secure once more. Four points from their remaining five games will be enough to canter to a third successive Bundesliga triumph, as many as they've ever managed in the club's illustrious history. And the European form has been strong too with Bayern typically dominant – they've made more passes (6462) and enjoyed more possession (67.2 per cent) than any other team.
History repeating?
But those charts have been topped before. Indeed, Guardiola's Bayern even hit the 70 per cent mark last season. But it's their 5-0 aggregate semi-final defeat to Real Madrid that lingers in the memory. Unable to contain the pace and vigour of Real, the German side were on the receiving end of all the explosive football played over the two legs and made to look impotent by comparison.
Porto do not possess the tools of the defending European champions but they knew the template well enough last Wednesday. Bayern had the ball but Porto had the chances – scoring as many goals as their visitors managed shots on target.
Most alarmingly, Julen Lopetegui's side used Bayern's possession against them. It was their own passing across the back that precipitated Porto's deadliest attacks. Xabi Alonso was caught out for the early penalty and Dante was made to look foolish for the second goal. It might have been more had Alonso not come up with a last-ditch tackle to avoid further embarrassment after the break.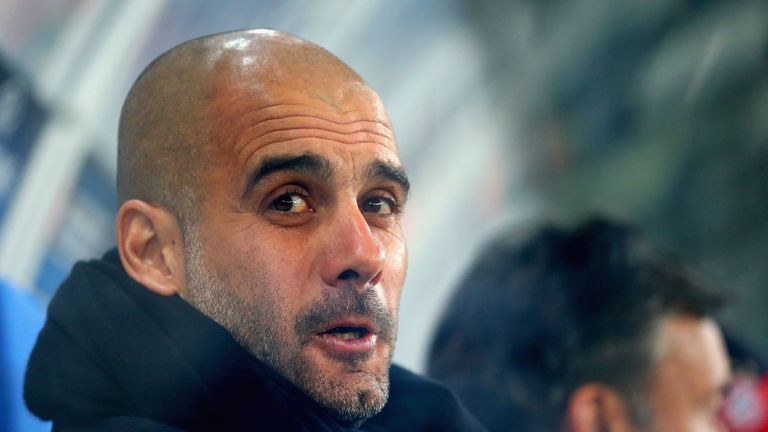 In the Champions League you have to be practically perfect to win a match.
Guardiola admitted that Porto's intensity was not a surprise – he knows Lopetegui well as a former Barcelona team-mate – but another line from his post-match interview was telling. "In the Champions League you have to be practically perfect to win a match," he said. Bayern's risky style of play has its rewards but places huge demands on the players. "Players are only human," he added.
As a consequence, it was the sort of result that brings out the tiki-taka sceptics in force. They're not all unsophisticates either, with the words of Bayern's honorary president Franz Beckenbauer last season seeming pertinent once more. "In the end, we'll be unwatchable like Barca. They'll be passing it backwards on the goal-line."
Trend developing?
Overplaying. It's in danger of becoming a trend. "This was a typical Champions League game," said Guardiola and with the Bayern coach now having won only four of his 17 Champions League knockout games as a manager, there might well be a theme developing there. Fail to find a way past Porto and the methods will continue to be questioned.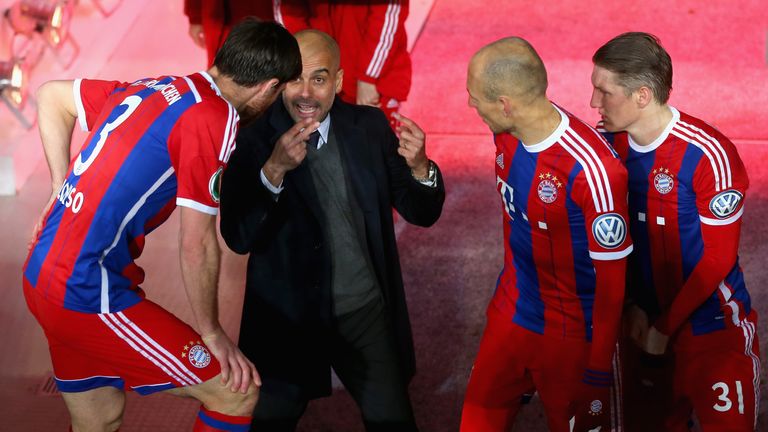 Ludicrous expectations of a world-class coach? Perhaps. Unfortunately for Guardiola, taking over a treble-winning team at a high watermark in its history meant any disappointments were always likely to be difficult to endure. This was a side, after all, that had contested three of the four Champions League finals prior to his arrival. At Bayern, any defeat is a story. Elimination is a crisis.
Against this backdrop, a quarter-final exit following a draw that was described as "not the most awkward" by captain Philipp Lahm would be particularly tough to take. That fine line between complacency and confidence was tested in Porto and all that remains is to discover whether Bayern can salvage the situation in Munich. For Guardiola, his Bayern legacy is at stake.
Watch Bayern Munich v Porto live on Sky Sports 1 HD from 7.40pm this Tuesday