Iker Casillas versus Gianluigi Buffon: Which one is the better goalkeeper?
By Adam Bate
Last Updated: 13/05/15 11:48am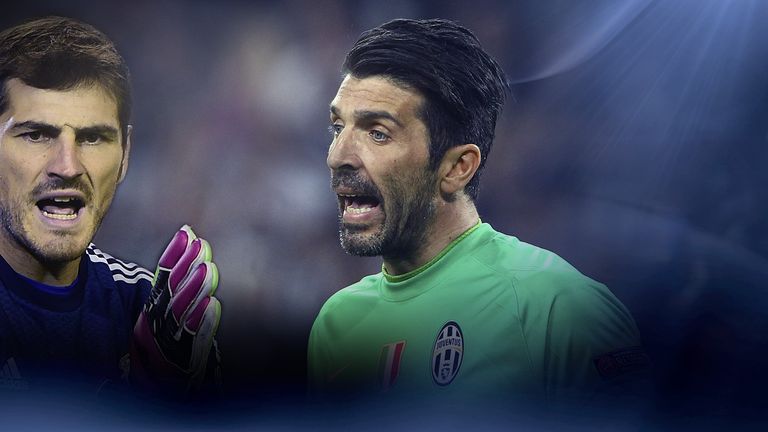 Which iconic goalkeeper is the best? We get the views of England legend Peter Shilton.
The Champions League semi-final between Real Madrid and Juventus pits two iconic goalkeepers against each other.
Iker Casillas and Gianluigi Buffon have been among the finest goalkeepers in the game for well over a decade and both men have a World Cup winners' medal to their name.
But who is the greater goalkeeper? To answer that, we can start by looking at the numbers…
Stats comparison
At 37, Buffon is the older of the two keepers with Casillas not turning 34 until later this month. However, it's Casillas with more international caps – 161 to Buffon's 147. In fact, each man is the most capped player for his respective country with Buffon lifting the World Cup in 2006 and Casillas managing it in 2010. On both occasions the World Cup winning goalkeeper also claimed the Golden Glove award as the best in the tournament.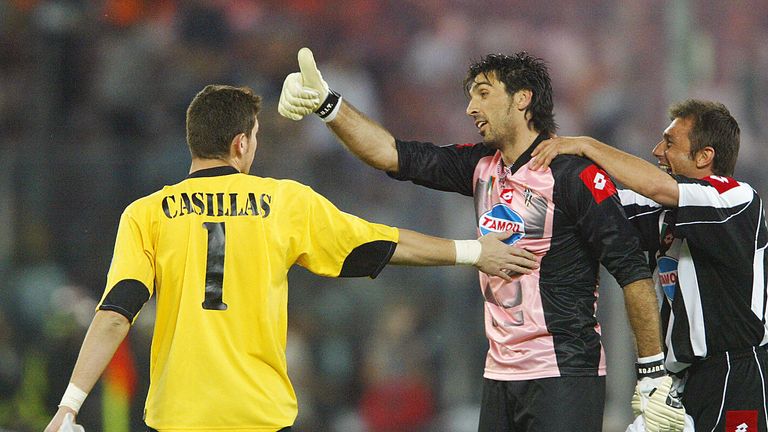 At club level, Buffon has won Serie A on eight occasions and even though two of those were revoked in the Calciopoli scandal that still means more domestic titles than Casillas's five with Real. They have 285 appearances in UEFA competitions between them but it's Casillas who has the better record having won the Champions League three times. Despite winning the UEFA Cup with Parma in 1999, Buffon has never won Europe's premier club tournament, losing in a penalty shootout to AC Milan in 2003.
What do they say about each other?
"I admire Iker a lot, even more so now with everything that is going on" Buffon told Marca in 2013, offering support for the Spaniard after he was dropped from the Real Madrid team. "Casillas's reaction to it all as a man is just fantastic and I believe that he is now even greater than before. It's odd having to see him on the bench."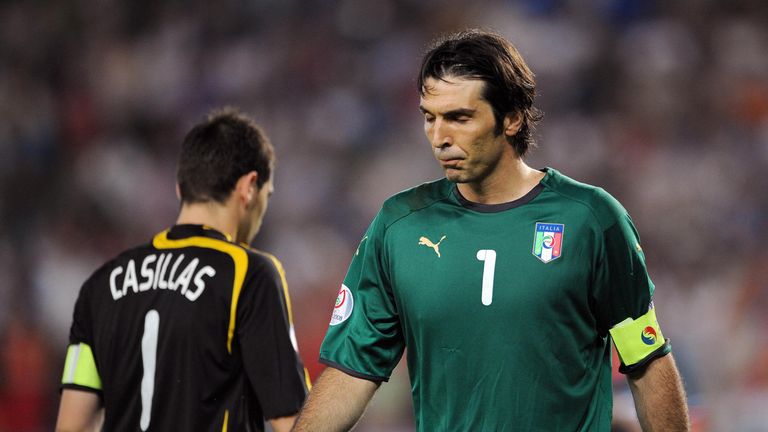 The respect is mutual. "Buffon has my admiration and maximum respect," Casillas told Onda Madrid. "For goalkeepers that are a little younger than him he has been a reference, he has driven us and we wanted to be like him. We have a good relationship and every time we meet it is a pleasure."
Peter Shilton's expert view
Although legendary Italian goalkeeper Dino Zoff recently claimed that Casillas remains superior to Buffon, that's not the view of England's most capped player Peter Shilton. "Buffon has always been a favourite of mine," Shilton told Sky Sports. "His record speaks for itself. He's won a tremendous amount of caps for Italy and his all-round game is very good. He's a big lad and his strengths are his consistency. He's always been up there with the top keepers in the world.
"Casillas, his record, again, is tremendous. The last World Cup wasn't one of his best but he's back in the Real Madrid side. There was talk about them looking for another keeper and maybe he isn't quite as good as he was but he's got the experience and big-match temperament, which he's always had. He's always been calm and assured under pressure in big games, although he's probably making a few more mistakes than he did earlier in his career. He's been one of the best keepers around."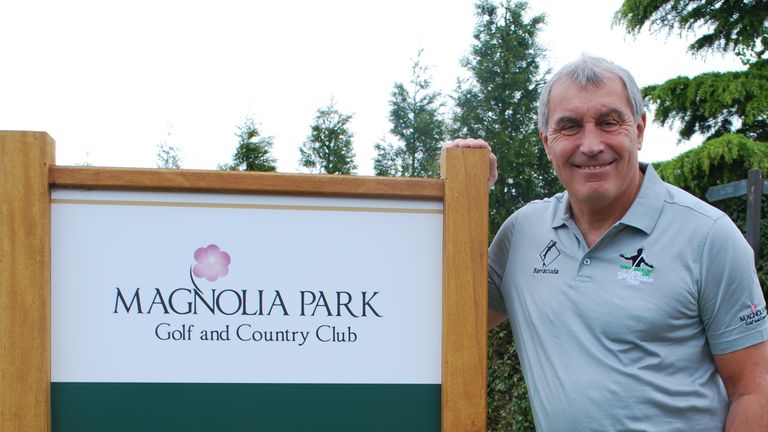 Why is it Buffon for you?
"Buffon isn't getting any younger but he is still up there. He is a big lad and a little bit more dominant in the air. Casillas is a good all-round keeper but his reactions have been his strength, whereas Buffon, his reactions are good but he can come and dominate the box as well."
What's happened to Casillas?
"When you win the World Cup, it's the pinnacle," says Shilton. "Being captain as well, it was a fantastic achievement. Now you need to want it. He's not going to improve now but he needs to want it and maintain the intensity in training and his will to win. That is the secret. You need a bit of luck with injuries as well because it takes longer to get back, the older you get."
Where do they rank now?
"I think at the moment I'd put Buffon ahead of Casillas but they're both good goalkeepers and you're talking fine lines. They are both quality keepers with experience and that's what you need in big games.
"It's difficult with keepers to say one is better than another – there are many names around – but Buffon is still up there in the top three. Casillas, because of his recent form, isn't in the top three but he'd be up there in the top six still."
Watch Real Madrid v Juventus live on Sky Sports 1 HD from 7pm this Wednesday
Peter Shilton was speaking to Sky Sports at the launch of the brand new Tony Jacklin Academy at Magnolia Park Golf and Country Club for more information please visit www.magnoliapark.co.uk