"It's a great honour to be asked to be the next manager of Manchester United. I am delighted that Sir Alex saw fit to recommend me for the job. I have great respect for everything he has done and for the football club."
"I know how hard it will be to follow the best manager ever, but the opportunity to manage Manchester United isn't something that comes around very often and I'm really looking forward to taking up the post next season." - Moyes speaking after it was announced that he would replace Sir Alex Ferguson.
"It was a strange situation. I had no idea whatsoever until Sir Alex gave me a call and asked me to come to his house. I was expecting him to say, 'I'm going to take one of your players' or something else. I went in and the first thing he said to me was, 'I'm retiring'. I said, 'When?' because he was never retiring, and he said, 'Next week!' His next words were, 'You're the next Manchester United manager'. I didn't get the chance to say yes or no. As you can imagine, the blood drained from my face. I was shocked, more shocked that Sir Alex had chosen to retire. But inside I was incredibly thrilled that I was going to be given the chance to manage Manchester United." - Moyes speaking in July about being told the news by Ferguson.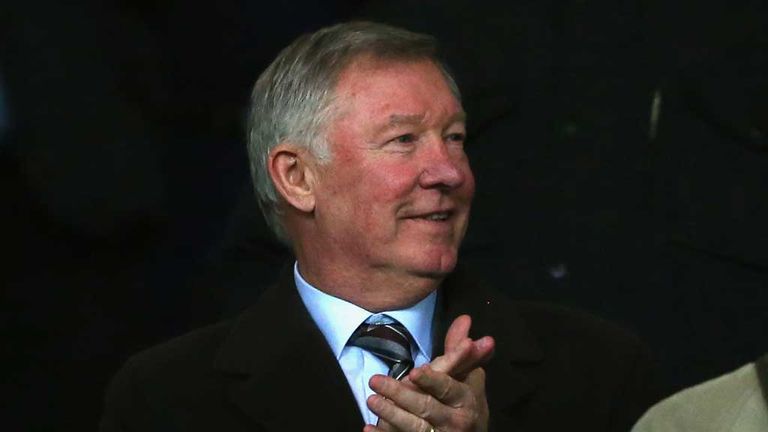 "I find it hard to believe that's the way the balls came out of the bag, that's for sure. I think it's the hardest start for 20 years that Manchester United have had. I hope it's not because Manchester United won the league quite comfortably last year (that) the fixtures have been made much more difficult." - Moyes discussing United's tricky start to the season.
"Isn't it great that the club says, 'There's no budget here, you go get who you want to get, just go and do it'. We are looking at the best players. I do think it's important that we show people we are carrying on the traditions and trying to take the club forward." - On his summer transfer plans.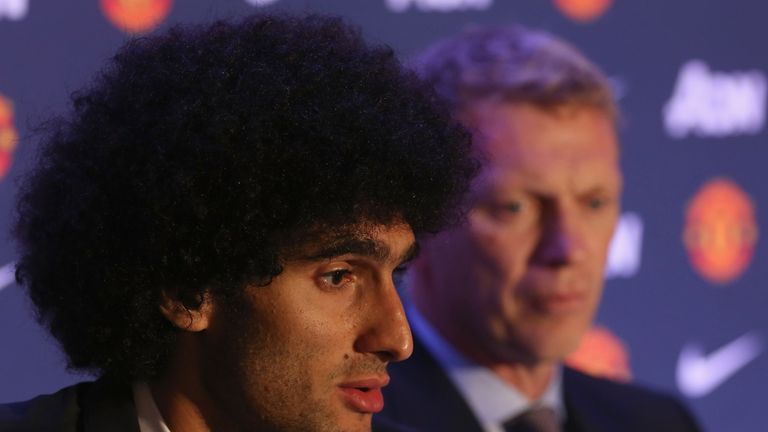 "I have worked with Marouane for five years and I'm delighted he has decided to join Manchester United. He is a player with great ability and strength and I think he will make a real difference to our squad." - After signing Marouane Fellaini for £27.5m.
"To win the Champions League you have to have five or six world-class players," Moyes told reporters after his side's surprise 2-1 Premier League loss to West Bromwich Albion on Saturday. "If you look at Bayern Munich, they have five or six really world-class players and, to win it, you might have to have that in your squad. Look at Barcelona, who had it in the past, and Real Madrid have maybe got it now. That's the level you have to get at to win it. We've not got that yet. What we have got is experience and several players who are in that category or close to it." - Speaking in September about United's Champions League hopes.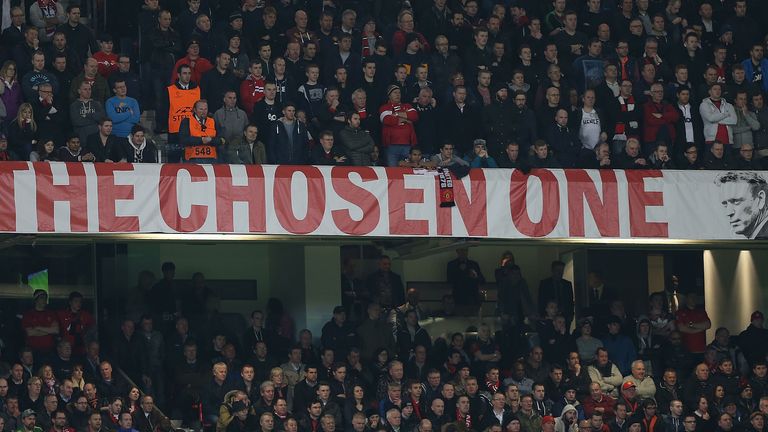 "It is not frustrating because I will sort it. I will fix it. I will turn it around. I have got no doubt about that. We know we have to improve. I am still getting to know them. They are really good team, they won the Premier League last year, but we need to make sure we improve." - After losing to Liverpool and Manchester City in United's worst start to a season for nine years.
"I think the table will sort itself out. I think the big games are all to come in the second half of the season. Undoubtedly Arsenal have been very consistent and they have got off to a great start but there will be a lot of teams now looking to chase them down and hopefully we will be one of them." - Following the 2-2 draw with Tottenham in December.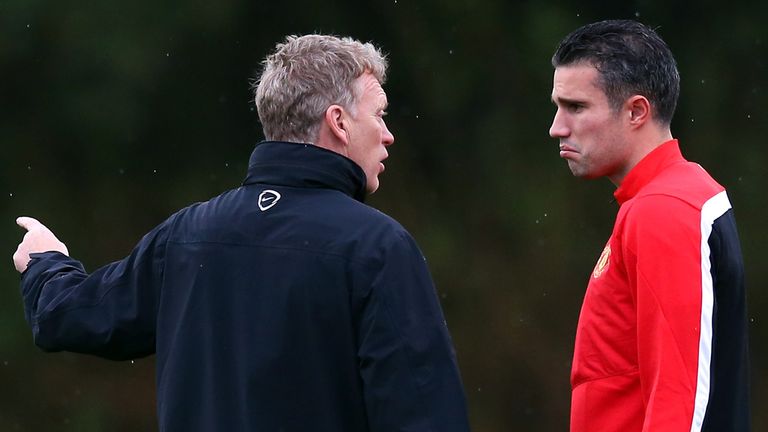 "I think if I'd brought him off (against Newcastle) some people would say 'What are you doing? You are 1-0 down and you're taking off your top goalscorer." - Moyes on playing a half-fit Robin van Persie for 90 minutes in the 1-0 defeat to Newcastle.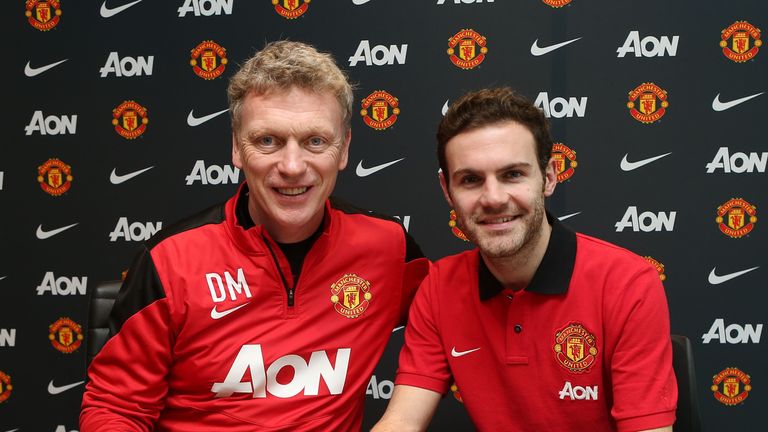 "I think there's a bigger job to be done, but you have to start somewhere. If you asked me what I needed most, I would have said a central midfielder, I could do with a left-back, but sometimes you don't always get the pieces of the jigsaw at the time. This is what I've been trying to allude to. I wasn't sure those pieces of the jigsaw would fall for us in this window. I hoped something would come up in this window that we wanted, and thankfully we got it." - On his ongoing plans following the £37m capture of Juan Mata.
"I don't know what we have to do to win. We played well today." - Speaking after United's 2-1 defeat to Stoke in February - their eighth loss of the campaign.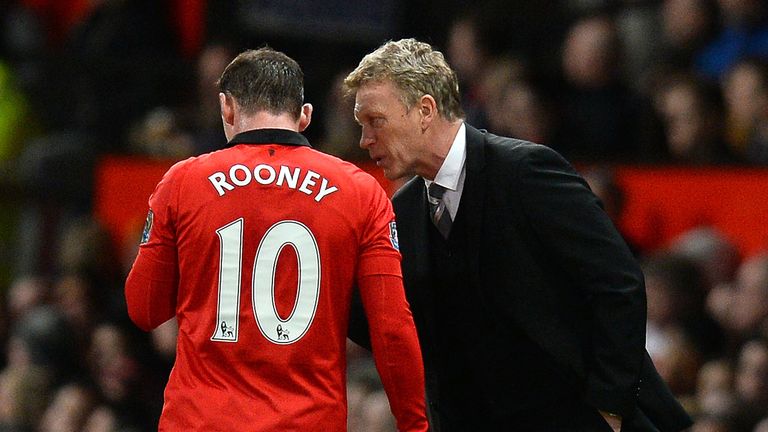 "I am thrilled that we have got Wayne Rooney to stay. He has been fantastic. Everyone would want him in their team. There were clubs who did want him. There were clubs who would have wanted him (had he not signed a new deal) but there was never going to be a chance he was going to leave Manchester United, certainly not on my watch." - On Wayne Rooney signing a new five-year £300,000-a-week contract in February.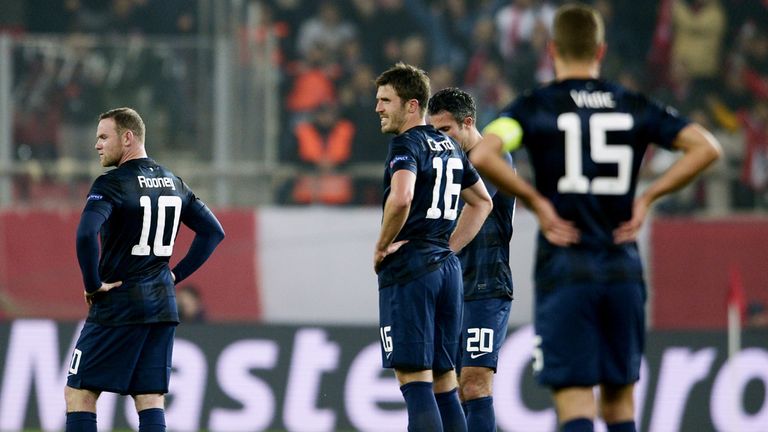 "I remember when Wayne came to see me. He came up to my house. I said to him 'if you ask me what's missing, I think you've gone a bit soft'. I said 'I've watched you, I've not been your manager, but I just think you'd better get back to the old aggressive Wayne Rooney'. I think he thought 'yes, maybe that'. But what he had to do was get to a level of fitness where he was able to produce that again, which is what he's done. I think he's done that. He's back, he's showing leadership qualities and he's shown exactly what it is to play for Manchester United." - Moyes revealing talks he held with Rooney following his appointment in the summer.
"That's the worst we have played in Europe. It was a really poor performance. We never really got going from the start and we didn't deserve anything because of the way we played. We never really got to grips with things and to a man you could hardly pick anybody out. We just didn't perform." - Following the 2-0 defeat to Olympiakos in the Champions League.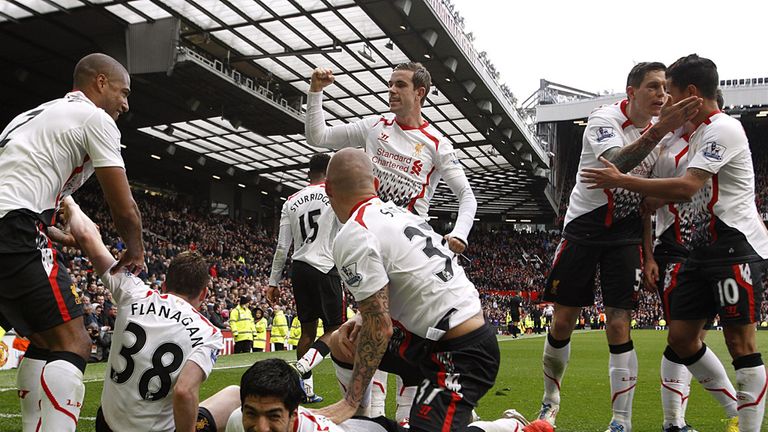 "Their league position suggests they are ahead of us and they possibly do come here as favourites. Liverpool are having a very good season and we will have to do everything we possibly can to beat them." - Ahead of Liverpool's visit to Old Trafford in March.
"The job was always going to be hard. Is it harder than I thought it would be? Yeah, I would say so." - Following the 3-0 defeat to Liverpool.
"I think we've played a very good side and it's the sort of standard and level we need to try and aspire to get ourselves to at this moment in time. I think we need to play better. We're needing to come up a couple of levels at the moment and we're not quite there." - Moyes on the 3-0 home defeat to Manchester City.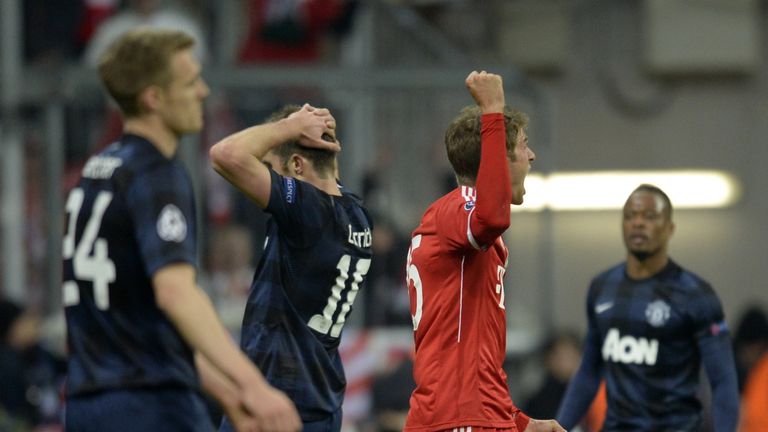 "We won't have Champions League football (next season) but I don't think it is far away. We need to rebuild, and our focus now is to get a team that can get back in this competition. My job is just to get on with it. It's disappointing but the focus now is that we get a team ready to get back in there. It's a great competition, we've really enjoyed it and we need to get back in it." - Moyes on the defeat to Bayern Munich that saw United eliminated from the Champions League.
"We need to end the season on a high. We want to finish by winning all of our games. We'll do everything we possibly can to make that happen." - Moyes speaking to MUTV following United's 11th defeat of the season against Everton.