Paolo Maldini in talks with Alessandro Costacurta over Italy job
By David Menon
Last Updated: 10/04/18 4:37pm
Former AC Milan defender Paolo Maldini has declared an interest in coaching Italy.
Maldini, who won 126 caps for Italy, retired from international duty in 2002 before the Azzuri's World Cup triumph in 2006. He played for AC Milan throughout his career and retired in May 2009 aged 40.
Italy's new national coach will be named on May 20, according to Italian football federation vice-commissioner Alessandro Costacurta.
Costacurta has been given the job of finding a replacement for Gian Piero Ventura, who was sacked after Italy failed to qualify for the World Cup in November.
Maldini, 49, admitted he has spoken to former Milan team-mate Costacurta about the vacancy.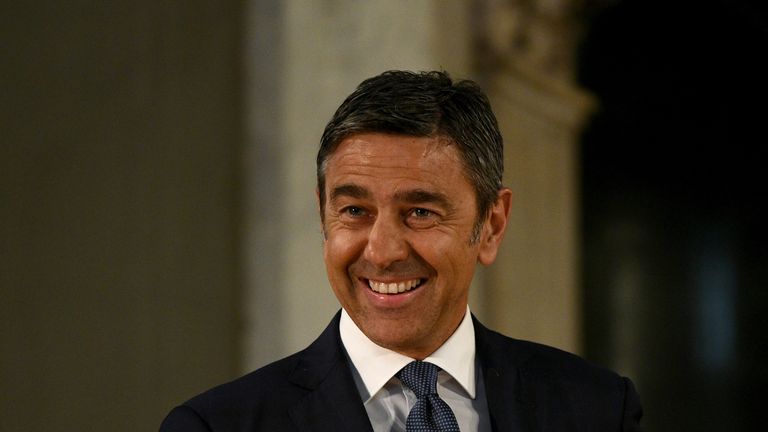 "I'm always willing to listen," Maldini told Sky Sports Italia. "It's hard to say no, especially to a chat with a friend like Billy [Costacurta]. Let's see if there are the right conditions to do something together, otherwise 'forza Italia' always.
"The problem is that I don't know what the short-term goal will be. I don't think that a manager who should build for the future would be accepted in Italy. We have to qualify for the European Championships, Italy can't wait.
"While with the youth teams and projects we can plan something. I wouldn't say Italy are a second-rate national team at the moment, but we're a long way behind the best."
Maldini turned down an offer to be part of the backroom staff at Milan in November 2016.
He made his debut as a professional tennis player in June after earning a wild card into the doubles event at the ATP Challenger tournament in Milan. Maldini and coach Stefano Landonio lost to Poland's Tomasz Bednarek and Dutchman David Pel in straight sets.