Sunderland boss Sam Allardyce is set to be confirmed as England manager on Thursday, according to Sky sources.
Sky Sports News HQ understands the 61-year-old will be ratified as Roy Hodgson's replacement during Thursday's two-part FA board meeting in London, which is due to start at 10am.
Sunderland responded on Wednesday night with a statement that Allardyce was still in charge at the Stadium of Light, and he was in the dugout for the first half of their friendly with Hartlepool.
They said they shared "in the anger and frustration of our supporters" but Sky Sports News HQ understands David Moyes is already being lined up as a replacement for the former Bolton and West Ham boss.
Allardyce and Hull manager Steve Bruce emerged as the two main candidates to take over from Hodgson, with both having spoken to the Football Association over the last week.
Allardyce was in the running to become England manager 10 years ago but lost out when Steve McClaren was appointed.
FA chief executive Martin Glenn revealed that the 12-man FA Board would be updated with details of the manager search at Thursday's meeting. There will also be discussions over who will replace chairman Greg Dyke who is standing down after three years.
Glenn, vice chairman David Gill and technical director Dan Ashworth were given the job of recommending a new manager in the wake of Hodgson's departure at the end of England's Euro 2016 campaign.
Hodgson stood down after the 2-1 defeat by Iceland in the last-16 tie in France.
"It's been three weeks since the hunt started and we're making good progress," said Glenn. "We're clear about what we're looking for and we've interviewed a handful of people.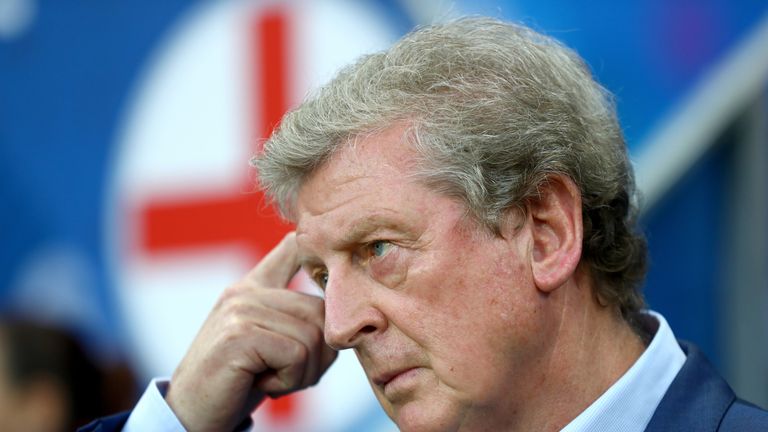 "We're after the best man for the job and we've got to get that right. We've got to have covered all of the alternatives before we make our decision.
"Everyone we have spoken to about the job has been massively enthusiastic. We don't want a short-term solution for a couple of years, we want someone to work alongside the development teams in terms of giving them a ladder."
England play their opening 2018 World Cup qualifier against Slovakia in September.