To some he's a long-ball manager who plays "19th century" football, but those who know Sam Allardyce well describe a different character.
A picture emerges of an expert man manager with a passion for sports science, statistics and psychology.
Here, with the help of his former players, we take a look at the aspects of the game that Allardyce uses to gain every advantage available…
Game plans
The England DNA initiative highlights the importance of game strategy and the need to "devise a specific tactical plan for each fixture" before "making relevant tactical changes" during the match itself. There was little evidence of that against Iceland at Euro 2016 and Allardyce's former player and coach, Phil Brown, doesn't believe he would make that mistake.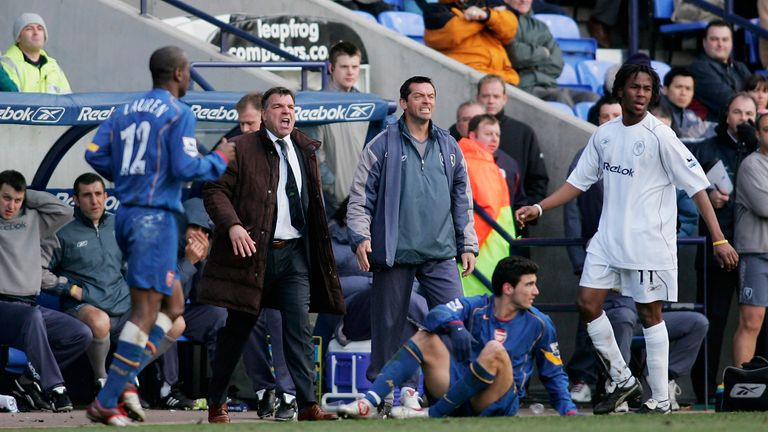 "He knows exactly what to do in any given circumstance," Brown told Sky Sports. "That is where we let ourselves down in the Euros. The game against Iceland, I thought we looked devoid of ideas, it looked as if we did not have a gameplan. Sam would never go into a game without a gameplan and certainly a change of plan, if something went wrong."
Sports science
Allardyce had a spell in the United States with the Tampa Bay Rowdies midway through his playing career and the experience had a significant impact. As he recounted in his autobiography, the sight of three masseurs was three more than he had been used to in England and he took much of what he learnt there about conditioning into management.
"You have to look at the contributions of recovery, fluid, nutrition, supplements, massage and ice baths," said Allardyce earlier this year, citing the example of Jermain Defoe's continued ability to perform at the top level. As Kevin Nolan told The Independent in 2013: "I knew Sam would give me my best chance of prolonging my career for as long as I can."
A host of experienced names from abroad enjoyed success under Allardyce at Bolton. Despite the intensity of the Premier League, he was able to keep the likes of Youri Djorkaeff and Fernando Hierro performing at a high level beyond their 36th birthdays. Ivan Campo once said that Allardyce taught him everything he knew.
When Michael Bridges joined Bolton from Leeds in 2004, he was astonished. "He opened my eyes to a whole different side of football - the nutrition, the analysis, the way he monitored the players," Bridges told the Sunderland Echo. "We'd have studies on the opposition players, we'd have seminars on nutrition. Sam was streets ahead of his time."
Statistical analysis
The innovations in terms of sports science have also been evident in Allardyce's use of data. Building on his experiences in the States, he was one of the first to make use of ProZone and introduced a host of analysts into football. Gavin Fleig is now Manchester City's global lead for talent management but started as a performance analyst for Allardyce's Bolton.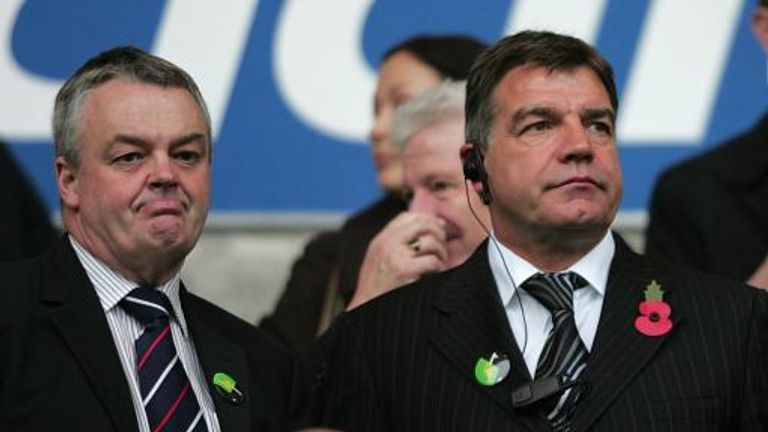 According to Soccernomics: "Fleig recalled that Bolton used to score 45 to 50 per cent of their goals from set-pieces, compared to a league average of about a third. Fleig said: We would say, 'If a defender clears the ball from a long throw, where will the ball land? Well, this is the area it most commonly lands. Right, well that's where we'll put our man'."
Allardyce is still looking for that edge. "Everybody seems to be intent on how far they run and how fast they run," he told Sky Sports. "But you've got other elements that you must calculate with it - where they run, where they receive the ball, how many interceptions they've made, how many passes they've made, who they've made the passes to."
Jay-Jay Okocha worked with Allardyce for four years at Bolton between 2002 and 2006 and even a mercurial talent like the Nigerian could not escape this commitment to utilising data. "There was nowhere to hide," Okocha told Sky Sports. "He'll tell you everything when it comes to stats. Everything was for your own good."
Psychology
"I think what you have with Sam is a fantastic man manager," Shrewsbury boss Micky Mellon, who played for Allardyce at Blackpool, told the Shropshire Star. "He really takes his time to get to know players very well and he builds brilliant relationships. You want to do well for him. I still speak to him regularly, even now. I am just delighted he has got the job."
Much of that is down to simple interpersonal skills but there's a framework to it as well. "We'd sit down with psychologists to set goals, realistic targets, not dreams, which I thought was brilliant," recalled Bridges. "It did me the world of good psychologically." Getting inside the heads of the England squad is the challenge facing Allardyce now.