Gareth Southgate wants to create an England leadership group
By Mark Crellin
Last Updated: 17/03/17 12:28am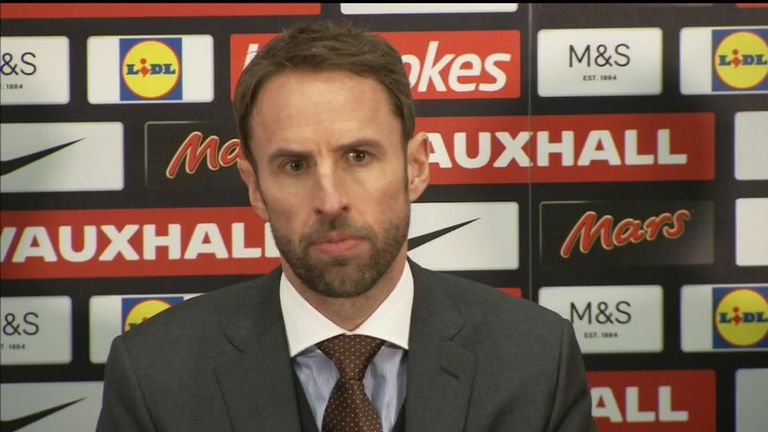 Manager Gareth Southgate has hinted that England may move away from having a permanent captain during his regime in favour of a "leadership group".
The England manager floated the idea after announcing that current skipper Wayne Rooney had been left out of a much-changed squad to face Germany and Lithuania.
Rooney is England's all-time record goalscorer but was left out of the starting line-up by Southgate for the game against Slovenia.
Southgate has now left Rooney out of his squad entirely, citing the forward's knee injury and lack of game time at Manchester United.
With regard to the captaincy, Southgate said: "We have this thing about 'an England captain', but really the captain is the person that is captain in the next game, isn't it?
"Always the danger in any sport with naming a 'captain' is selection. Always there is a danger with form or anything else that it becomes a matter of debate."
Jordan Henderson was captain against Slovenia but he is injured at present, giving others the chance to step forward.
And Southgate added that spreading the burden of leadership is the way he wants to go.
"I always just assume you pick a team for a game and the captain of that game is the captain," he said. "I think that's why you need a leadership group.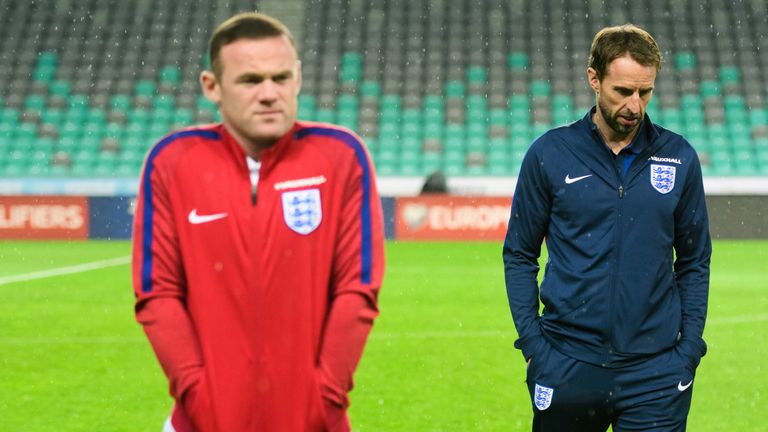 "The key for me is how do we develop more leaders. There are moments in a game to go and grab it by the scruff of the neck and moments to step in. But there is nothing to stop other players from doing that.
"I get the bloke who pulls the armband on for match day is important, but in [Euro] '96 it was just as important what Stuart Pearce was doing during the week, and Alan Shearer and Teddy Sheringham and Paul Ince as Tony Adams.
"In fact, it was David Platt who was captain at the start - Tony took over during the tournament.
"It is more the culture of the team that is set by the leaders in the group that I think is fundamental to us doing well."
Southgate has spoken many times about his respect for Rooney and says the 31-year-old understands his thinking.
"I've talked with Wayne and I think there's a chance he's fit for the [Manchester United game at the] weekend but the injury, coupled with the fact he's not had a lot of game time recently and others have, determined my decision.
"We have to look at Wayne as a number 10, which is his predominant role. In the last two games we've played Dele (Alli) there and we've played Adam Lallana there.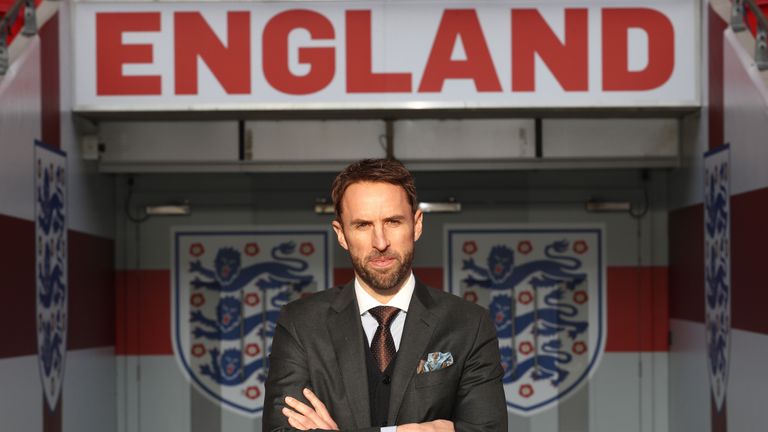 The key for me is how do we develop more leaders.
Gareth Southgate
"Both are playing very well, scoring and assisting for their clubs. Ross Barkley has been playing very well for his club.
"So there's competition. I can't dress that up any other way. There are some very good players and it's a battle to get in this squad.
"Wayne totally understands that. He's the most realistic senior player I think I've dealt with in terms of how he views the game.
"He doesn't have any expectations of being treated differently or treated in a special way."