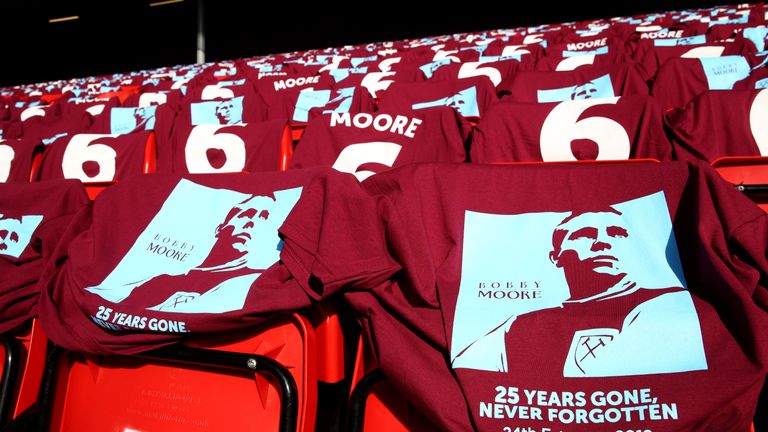 Saturday marks 25 years since the death of Bobby Moore, who remains the only man who has captained England to World Cup glory.
Moore led England to victory over West Germany in the 1966 final but he died from bowel cancer in 1993.
England have posted a tribute to Moore on social media, pointing out that his legacy lives on the in the shape of the Bobby Moore Fund.
Shirts in memory of Moore were laid out in the away end at Anfield ahead of Saturday's game against Liverpool.
Moore's club West Ham will unveil a mural at the London Stadium featuring the words: '25 years gone. Never forgotten.'
The mural also features quotes from former Hammers boss Ron Greenwood and Brazilian great Pele, who said: "He (Moore) was my friend and the greatest defender I ever played against."
Greenwood said: "He is made for the biggest occasions. The more extreme the challenge, the more commanding he will be."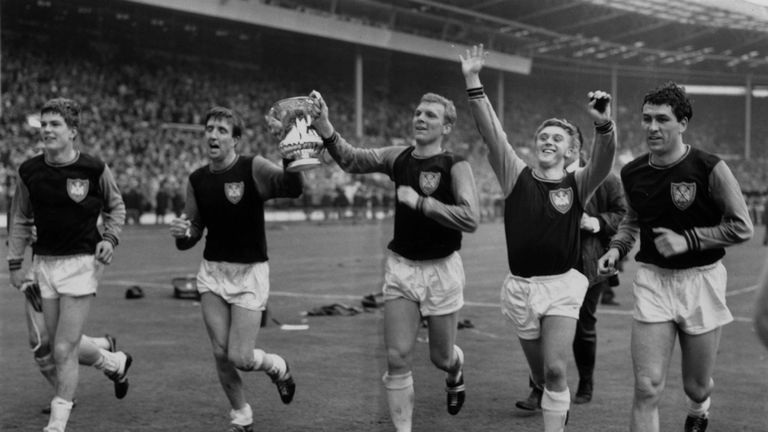 Current Hammers captain Mark Noble told Sky Sports that it is an honour to be following in Moore's footsteps.
Noble said: "To have someone associated with this club like Bobby - obviously the only person to lift a World Cup as captain of England - he brings legendary status to this club, to this nation really.
"To have him as icon at this club is great.
"For me personally, to be a West Ham fan, to captain this great club and to be associated with him is phenomenal.
"We need to grab hold of him and keep him within the club, and keep his name going as long as this club goes on."