Dele Alli will miss England's World Cup game against Panama, Gareth Southgate confirms
By Matthew Treadwell
Last Updated: 24/06/18 6:29pm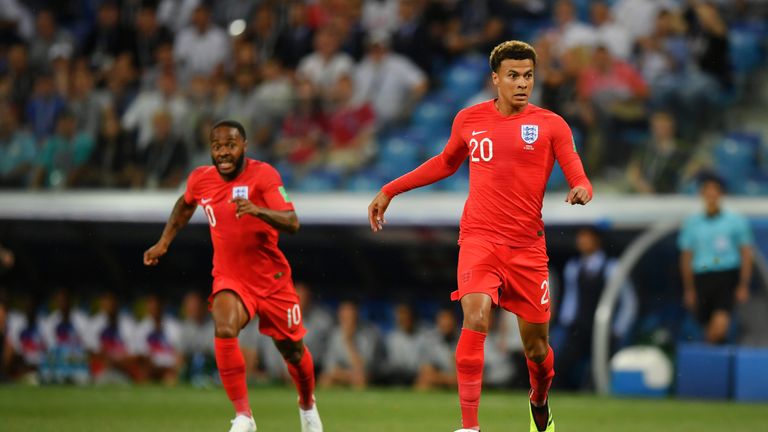 England manager Gareth Southgate has confirmed Dele Alli will miss Sunday's game against Panama with a thigh strain.
The Tottenham midfielder came off in England's opening World Cup match - a 2-1 win over Tunisia - and was subsequently rated doubtful for the Panama game in Nizhny Novgorod.
Southgate has now officially confirmed Alli will sit the game out after informing his players of the starting XI to play Panama.
"This morning he followed the exact programme we had planned," Southgate said of Alli.
"He started training with the rest of the group and then did some more running on his own, so he's progressing really well.
"We're really pleased with where he is at, but he wouldn't be ready for the game."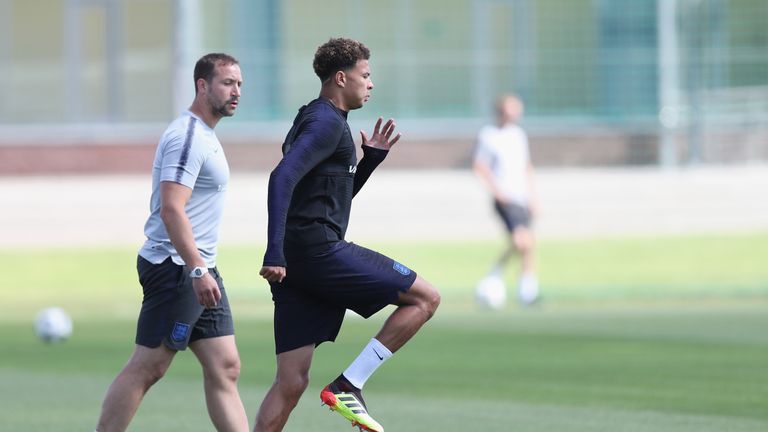 Alli is likely to be replaced in the starting line-up by Ruben Loftus-Cheek, with Marcus Rashford or Raheem Sterling also expected to battle it out for a place in the starting line-up.
Southgate is also keen to keep everyone in his squad happy, including those yet to get any game time in Russia.
"I think it's huge. More than anything I think for the guys who aren't in the team tomorrow [Sunday] or who haven't been in the team for either game," said Southgate.
"I've fulfilled that role and know how difficult it is.
"We've got some young lads for who it's no doubt going to be just as challenging, in a different way, as it is to the senior lads who are used to playing.
"But I've got to say we've got some brilliant, top professionals who are coping really well with that, both in their approach to training and in the conversations they have around the team.
"But there's no doubt the further we go in the tournament the more carefully that dynamic needs to be handled by myself and the staff. And I think it's key to teams doing well at tournaments."