Raheem Sterling, not Marcus Rashford, should start for England vs Colombia, Alan Smith says
By Ron Walker
Last Updated: 29/06/18 1:29pm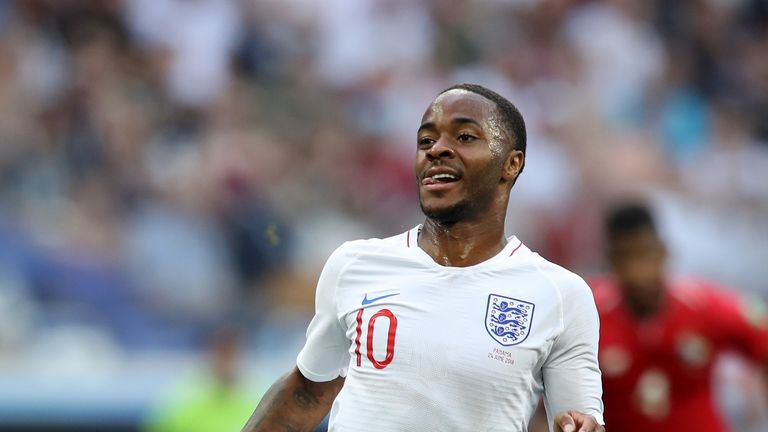 Raheem Sterling should start over Marcus Rashford in England's last-16 clash with Colombia, Alan Smith told Sky Sports.
Rashford was given the opportunity to state his case for inclusion in Thursday night's 1-0 defeat to Belgium, but wasted the Three Lions' best chance of the game after half-time.
Sterling had been criticised for his performance in England's group-opener with Tunisia, but set up two goals in their 6-1 thrashing of Panama last Sunday.
Smith told Sky Sports News Rashford's performance against Belgium had not done enough to unseat Sterling when England enter the knockout rounds against Colombia on Tuesday evening.
"There was quite a ground swell from supporters as much as anything for Marcus Rashford to get a shout (to start for England) and if he'd have put that chance away it would have been a very different situation," Smith said.
"However, I thought he was a little bit passive at times. He wasn't as positive as he might have been in certain situations where he had a chance to take on his man. He's another very young player, though, and that's why at this stage of the competition you go with players like Sterling, who has so much more experience under his belt.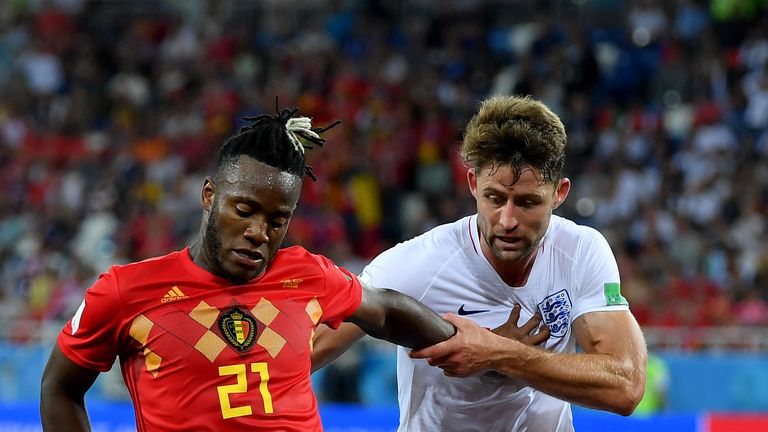 "He's also got that first game out of the way now and he gradually built his confidence against Panama. I would have loved to have seen him on the score sheet but I definitely think he makes for a better partner with Harry Kane.
"He's a different sort of player and he's definitely okay with this level of football. I'd definitely put him in over Rashford at this moment."
Southgate's eight changes against Belgium largely failed to impress against an equally second-string opponent, failing to score for the first time at the tournament after scoring eight goals in their opening two games.
Players like Danny Rose, Rashford and Eric Dier would have hoped to press their case for inclusion in the knockout stages, but Smith felt the game instead cemented Gareth Southgate's first-choice line-up in his mind.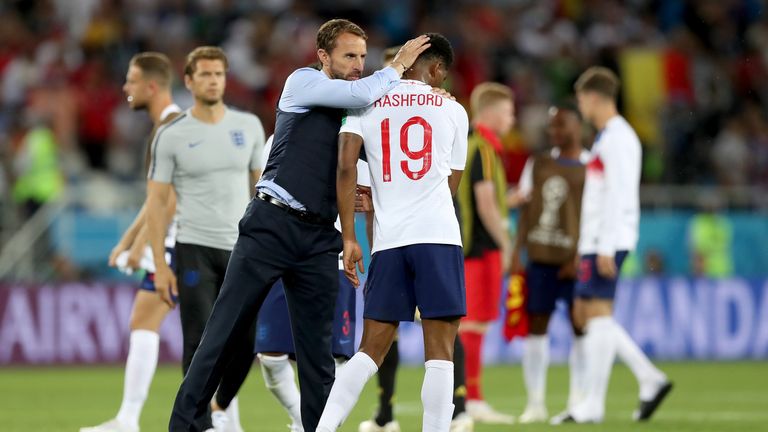 "He's given his first 11 a nice rest," Smith added. "There'll be champing at the bit now for Tuesday and the game against Colombia. If he did have any doubts about if he's picking the right side I think the game against Belgium would have put those doubts to bed. Nobody really stepped forward and made a claim for inclusion against Colombia.
"Maybe the two wing backs in Trent Alexander-Arnold and Danny Rose did. I think Alexander-Arnold is a great prospect and it shows in his performance. He plays with absolutely no fear at all.
"Rose maybe showed a little bit of a lack of match sharpness with the way he let Adnan Januzaj to score but if anything, those two had the best games for England.
"Apart from that, Southgate can plan forward now with that starting 11 firmly in his mind and work on how they want to tackle Colombia."