Gareth Southgate will continue to make ruthless decisions to ensure England develop and evolve in the wake of their run to the World Cup semi-finals.
The Three Lions returned home on Sunday after producing a memorable run to the final four for the first time since 1990.
The preference for promise over experience worked well in Russia and Southgate will not start shying away from putting his faith in youth.
"I think we've always found a balance of making the decisions that need to be made and looking at how we grow a group of players and a togetherness and spirit that will stand us in good stead," Southgate said.
"We try and find that balance of an environment where people can improve and learn and get better and recognise at the time you have to make selection decisions as well."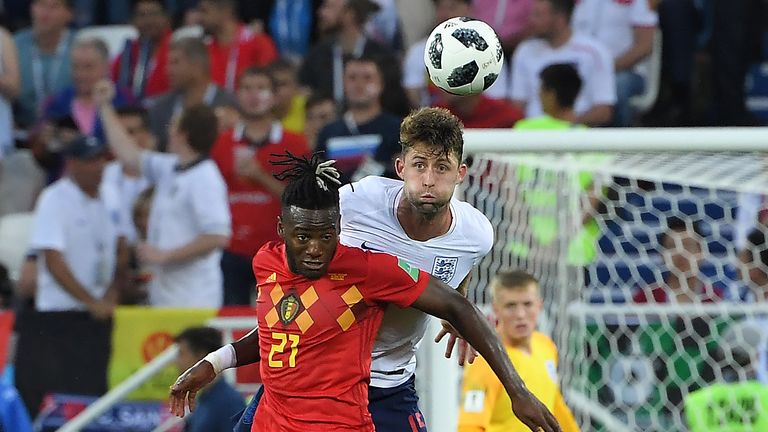 Chelsea captain Gary Cahill could well be the next player to fall foul of Southgate's focus on developing a team for the future.
Comfortably the most experienced member of England's World Cup squad, Cahill and Southgate have had open and honest dialogue about his role.
"Gary has a desire to still be involved," Southgate said of the 61-cap defender. "He's a player we really respect.
"His contribution to what we've done, in terms of how he's been with the group, his training and everything else, has been excellent.
"We just have to see how he starts the season.
"He also knows that generally speaking we are looking at some other players.
"He doesn't want to finish and I don't want him to finish either."
England's squad for the UEFA Nations League opener against Spain in eight weeks' time promises to be interesting, and a match everyone will face re-energised after a long summer.
"I think if I look back, probably a year, I had a long discussion with our board about what we wanted to do with the team, how we wanted to evolve - and they were brilliant," Southgate added.
"They didn't put me under pressure to try to achieve a certain performance, or a certain outcome, but they were keen that we showed signs of progress and improvement.
"And they were happy to back my thoughts about putting some younger players in and support that decision.
"So if I think back to that conversation, the last seven weeks have been exactly what we hoped they would be in terms of the improvement in the team, the experiences for the younger group of players.
"They will be buoyed by the positive experiences, of which there have been many.
"But equally we know we are under no illusions about where we sit in the world standings.
"So the defeats have, I think, been hugely important for our development as well. We finished in the top four, deservedly in this tournament, helped by the draw. But we're not a top-four team yet. And we know that."