Wayne Rooney believes some of his former international team-mates have struggled to come to terms with England's success under Gareth Southgate.
Rooney made his farewell appearance for England in the 3-0 win over the United States on Thursday - becoming the final player from the 'Golden Generation' to retire from international football.


England's record goalscorer failed to reach the semi-finals of a major tournament with the national side, a feat achieved by Southgate's men at the World Cup in Russia.
However, Rooney insists he holds no bitterness towards the younger generation, who face Croatia in the Nations League on Sunday - live on Sky Sports Football.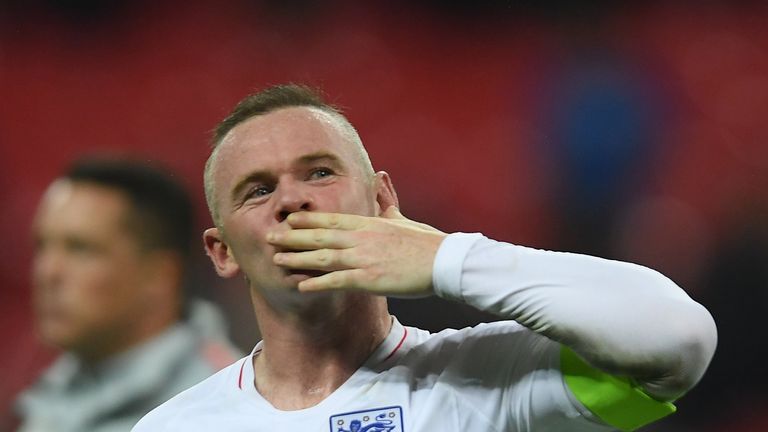 "I know there are some ex-players who I've spoken to who can't come to terms with England doing well," he said.
"That is wrong. I'm not like that. I'm a fan now. I want England to do well. I am proud to have played for England so many times and I always have been.
"I've had my time. I am happy with what I've contributed to the national team and I look forward now to the next few years and watching this team progress."
Southgate has continued to afford opportunities to younger players, with Ben Chilwell, Trent Alexander-Arnold and Jadon Sancho starting against the United States.
Sancho has particularly impressed Rooney, who laughed off suggestions he could be jealous of the Borussia Dortmund winger.
"I'm not jealous," he said. "I'm a fan now. I've had my time. Are you jealous of me because I'm younger than you? Of course I'm excited for him.
"I'm excited for all of them, I'm excited for England. This is a great opportunity for this group of players to make that next step.
"They've already got to a World Cup semi-final, but they can't sit back and be happy about doing what the 1990 team did.
"They have got the potential to go further. This is a young group of players, but I can see the mentality is right and they'll be pushing for more."