UEFA approve launch of Nations League from 2018
UEFA have approved the launch of a Nations League from 2018, with the new tournament to be played every second year.
Last Updated: 27/03/14 12:35pm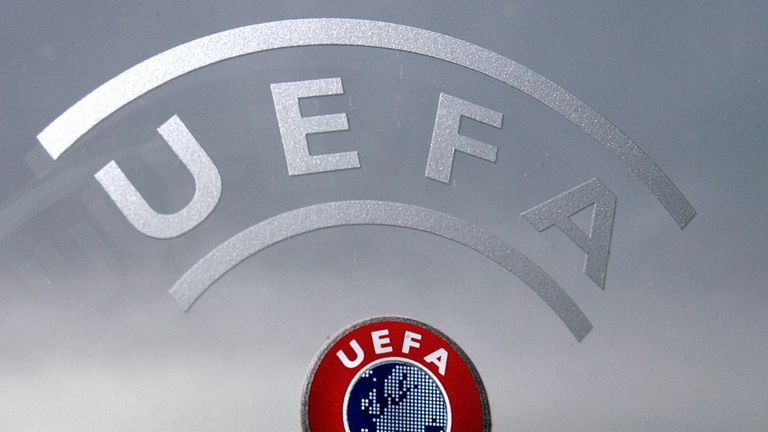 The new tournament will be played every second year after it received unanimous support from UEFA's 54 member associations in Kazakhstan.
Countries can win qualifying places for the 2020 European Championship if they perform well in the league, which will replace the majority of friendlies.
The exact format of the competition is yet to finalised, but is expected to feature 54 countries split into four divisions according to rankings, with promotion and relegation.
"We accept and respect that all UEFA member associations have agreed to create a new competition," said Wolfgang Niersbach, chairman of the National Teams Competition Committee.
"This is a big step for national teams in Europe and we hope that fans will support the format."
The Football Association have welcomed the introduction of the tournament.
Alex Horne, General Secretary of the FA, told Sky Sports News: "It's a positive one. We've been working on this for perhaps 18 months now as a collective.
"I think what we have got in front of us with the Nations League is the prospect of some really exciting fixtures followed by the qualification games.
"For an England player, for manager Roy Hodgson, you want to be taking part in those big games."
Horne insists club managers should back the new competition and eased concerns about the increased workload of players.
"We're not taking any more dates so it's the same 18 dates, the nine double-headers that we agreed we would work to," he said.
"I think better quality games make for better quality development of players and the club managers ought to embrace it."
SFA chief executive Stewart Regan backed Horne, saying: "This is great news, particularly for some of the smaller countries across UEFA.
"This will make better use of friendly dates, potentially create greater financial rewards and, more importantly for smaller countries, it's the opportunity for extra play-offs and qualification places for the European finals themsleves."
UEFA president Michel Platini announced the new competition at a press conference and said it would replace friendlies that "nobody wants".
The Frenchman said: "The friendlies don't really interest anybody - neither the fans nor the players nor the media and nor the national associations.
"This is a good decision because nobody wants these friendlies."
The timing of the Nations League could conflict with proposals to move the 2022 World Cup in Qatar to the winter, however.
Platini added: "I think we will adapt ourselves - the World Cup is the priority. I don't know when it will take place in 2022 but we will organise this with respect to those dates."