Luke Shaw made his World Cup bow against Costa Rica and is now hoping to become a mainstay in the England set-up.
The Southampton full-back is just 18 years of age, but he is already being billed as a potential international star of the future.
He was drafted into the senior England squad by Roy Hodgson in February, making his debut in a friendly against Denmark, and was then included in a 23-man World Cup party.
Shaw was forced to play understudy to Everton's Leighton Baines as England opened with back-to-back 2-1 defeats at the hands of Italy and Uruguay in Brazil.
He was, however, handed a starting berth for a goalless draw with Costa Rica on Tuesday and is determined to ensure that the next few years bring more big-match experience.
Shaw said after England's World Cup campaign came to a disappointing end in Belo Horizonte: "It was amazing to be playing in the world's biggest tournament.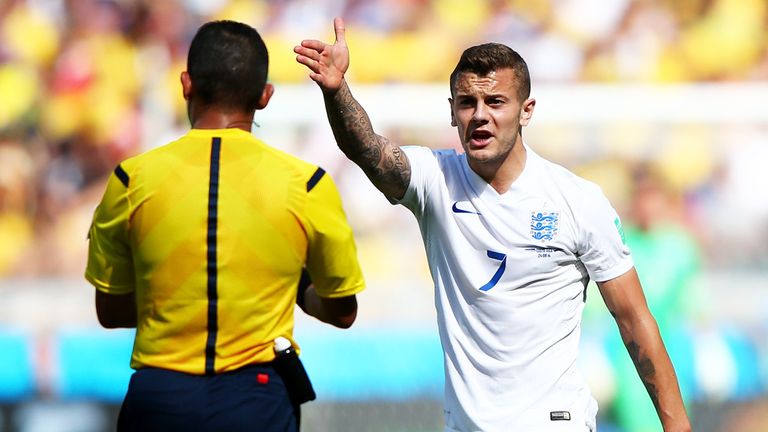 We created a few chances and we are just happy we didn't lose all three of our games.
"I don't want to stop here, I want to keep getting better and better. I was focused on winning the game but sadly we couldn't do that.
"We have to take our chances. It would have been a massive downfall to go home with zero points."
Jack Wilshere was also drafted in Hodgson's starting XI in midweek, and the Arsenal midfielder feels England can take some comfort from the fact that they are not heading home pointless.
He said: "We are professionals.
"We had to play for a bit of pride and show we really do love playing for the country.
"We showed character to deal with the heat and not let our heads go down.
"We were nervous in the first half, it was important to get the ball down and the last 25 minutes of the first half we dominated.
"We created a few chances and we are just happy we didn't lose all three of our games."