Tom Cleverley has been called up to the England squad for Sunday's friendly against Republic of Ireland and the European Qualifier against Slovenia after Tottenham midfielder Ryan Mason withdrew through injury.
Mason suffered the injury in training after joining up with the England squad at St George's Park this week.
He has gone back to Spurs for treatment and will therefore miss the upcoming international double-header.
Cleverley has been called up as a replacement the same day Everton announced they had agreed a five-year contract with the midfielder.
The 25-year-old was on loan at Aston Villa last season and has not played for his country since November 2013.
Cleverley played the first nine matches under England manager Roy Hodgson after Euro 2012, but lost his place following a dip in form for Manchester United.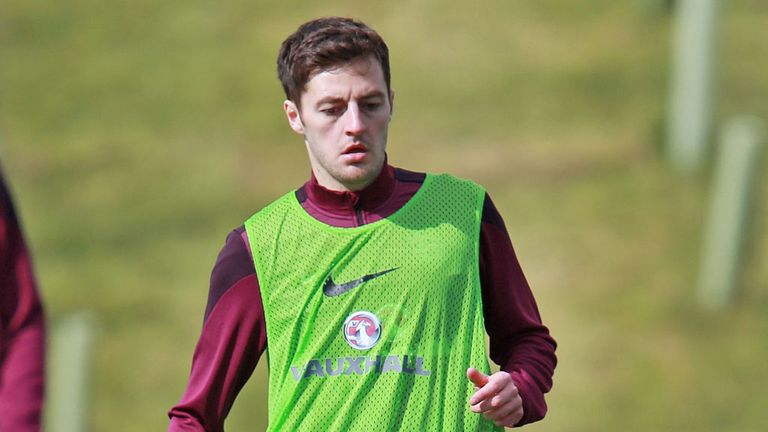 Cleverley was named on the standby list for the World Cup last year but did not make the final 23 even though Alex Oxlade-Chamberlain suffered a knee injury in the penultimate warm-up match against Ecuador in Miami.
He enjoyed something of a renaissance under the management of Tim Sherwood at Villa last season, scoring three goals in the club's final five league games to help them avoid relegation.
Cleverley snubbed Villa for Goodison Park though and, just last week Hodgson was enthusing about Cleverley's fine recent form and said he would be the first person to be called up should any injuries occur.
"Cleverley was very unlucky to miss out on this selection," Hodgson said a week after leaving Cleverley out of his squad for the games in Ireland and Ljubljana.
"He was someone we discussed a lot. We like him, trust him, we can call him up like that if we want. If someone else went down we have Tom up our sleeves."
England travel to Slovenia after the Dublin match to face the hosts in their European Qualifier on Sunday, June 14.
Meanwhile, it is understood that Mason's problem is not a serious one and will not impact on his participation in Tottenham's pre-season plans.