Bayern Munich midfielder Xabi Alonso believes now is the time for English football to move towards a culture built around more passing.
And the 33-year-old, who played 200 times for Liverpool between 2004 and 2009, feels the national side should make more use of Manchester United's Michael Carrick, a player he thinks would get in the current Spain team.
Alonso, in an interview with the Sunday Times, admits changing the English mentality will be a long process because it is so ingrained in the supporters.
"English football has to keep its history and all that is good about its traditional style," he said. "But also adapt maybe. The English have built St George's Park and have good coaches and programmes.
"You're working hard - it's just that changing a culture takes time. You pass the ball in the middle of the park three, four, five passes to wait for the moment to make things happen and that's not what the crowd wants. 'Get the ball up!'
"I'm not saying there's a problem with English fans or their patience. What it is, is that they've absorbed that tempo of football. It's what they're used to, and changing takes time.
"I remember reading an interview with a player from Liverpool's academy. 'What are your strengths?' 'My strength is tackling.' That hurts me. As a midfielder it hurts. I love a good tackle - but it shouldn't be your strength."
Carrick, 34, has played just 33 times for England despite being an established player at Manchester United since 2006, a spell in which he has won five Premier League title and a Champions League.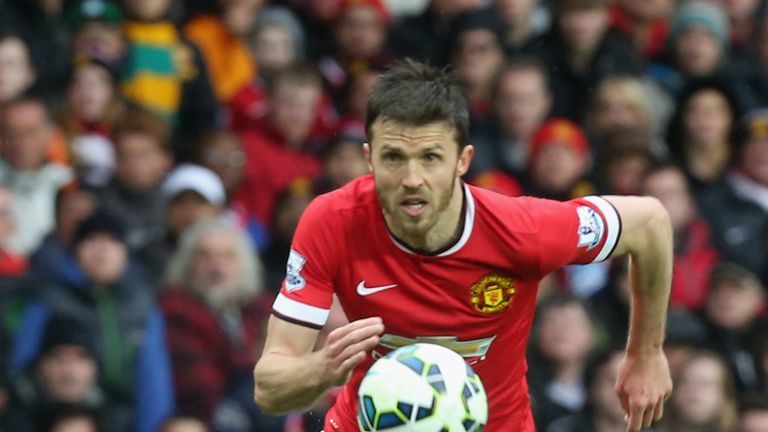 He has no shortage of critics, both at club and country level, but Alonso is not among them and feels he has been unfairly underused by England.
"I've always seen myself in Carrick," he said. "He could play in the Spain national team. And in United he has been a very important player.
"I remember him and [Paul] Scholes were like a perfect machine, because Carrick was always in the right position and Scholes was moving around, doing his special things.
"But in the national team Carrick doesn't play that important a role. I could see him being an important figure in making the team better, but it doesn't happen."