Wales charged by UEFA for allowing players to bring children onto pitch
Last Updated: 09/07/16 10:06pm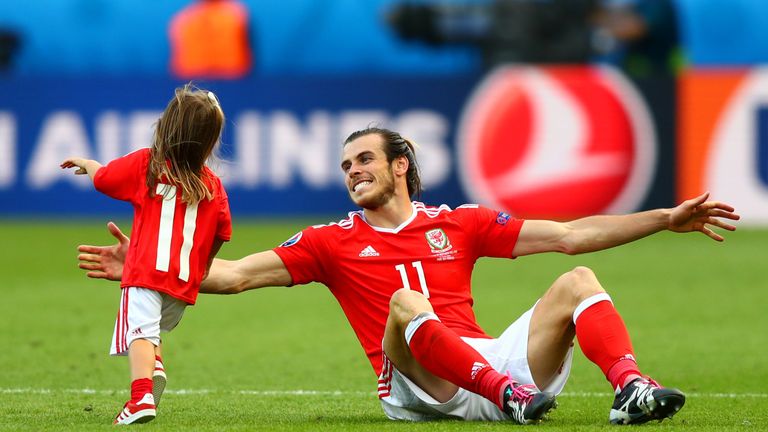 Wales have been charged by UEFA for allowing their players to bring their children onto the pitch to celebrate during their impressive run to the Euro 2016 semi-finals.
Afer their knockout round wins over Northern Ireland and Belgium, many of the Welsh players including Gareth Bale and Hal Robson-Kanu celebrated with their families in front of their supporters.
But UEFA officials expressed their disquiet with the players' actions ahead of the semi-final against Portugal, and it has now emerged that the Welsh FA were charged by the Euro 2016 organisers.
It is understood the case was heard and concluded in France on Thursday, and Wales have been issued with a warning over their conduct at future matches.
FAW Trust chief executive Neil Ward said: "We were disappointed. I think we understand security issues around all games.
"In fact the FAW has been charged by UEFA on that but we put in a lot of mitigation around this because obviously it is about that future generation and that inclusivity."