Joachim Low's position as Germany head coach is safe even if they suffer an early World Cup exit, says the president of the country's football association (DFB).
Germany lost their opening World Cup match to Mexico and only beat Sweden in their second game thanks to a last-minute free-kick from Toni Kroos.
They play their final group match against South Korea in Kazan on Wednesday, knowing they need to better Sweden's result against Mexico if they are to book a place in the last 16.
Germany have only once failed to progress from the first round of the World Cup, and that occurred 80 years ago in the 1938 tournament in France.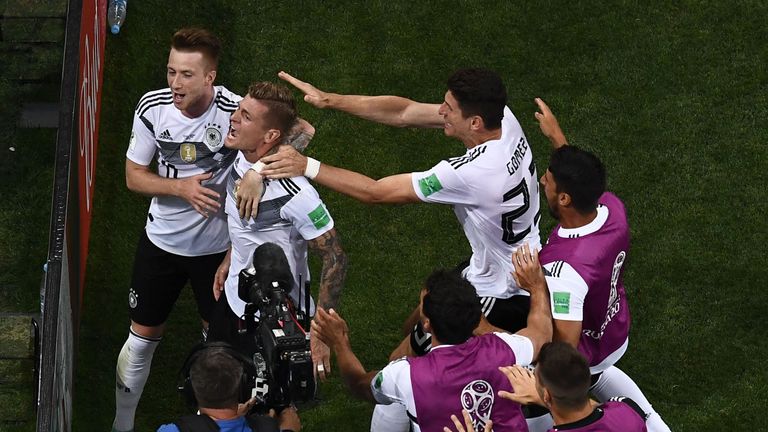 But even if the world champions exit at the group stage this year, Low - who signed a contract extension until 2022 last month - will keep his job.
DFB President Reinhard Grindel said: "We decided in the DFB executive committee before the World Cup to offer a contract extension.
"We believe there will be a transition that will take place after the World Cup, regardless of the outcome of the tournament, and no one is better equipped to handle that than Jogi Low."
Grindel's belief that there will be a "transition" refers to the freshening up of the squad with younger players - a process Low began at last summer's Confederations Cup, which Germany won.
Grindel said: "He proved a year ago at the Confederations Cup that he can make young players into an impressive team who play outstanding football. That is still valid, as far as we are concerned."