Argentina coach Jorge Sampaoli has vowed to "come back stronger" after overseeing a disappointing World Cup campaign.
Sampaoli's side narrowly avoided a group-stage exit after a late winning goal against Nigeria, but they were knocked out by France at the last-16 stage on Saturday as they suffered a 4-3 defeat in Kazan.
The beleaguered Argentina coach may have any decision on his future taken out of his hands, but he cut a defiant figure in the wake of his side's defeat.
"I had many expectations and we wanted Argentina to go as far as possible in this World Cup," he said.
"I always believed that Argentina could win, these frustrations will make me stronger, and this has allowed me to learn and to grow.
"We are out of the World Cup, this is very painful.
"The players have made a huge effort and it was a very difficult game. The players gave everything on the pitch but have not achieved our goal here in Russia. I'm sad and frustrated."
Kylian Mbappe eclipsed Lionel Messi in France's thrilling win with the 19-year-old striker scoring twice to help his side claim victory after falling 2-1 down.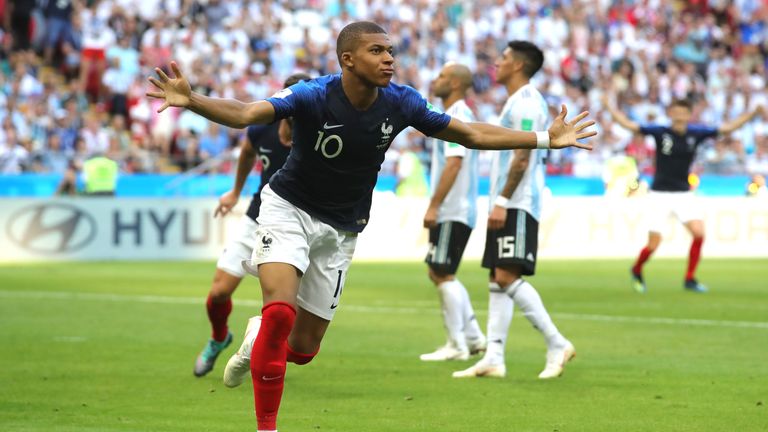 In what could be his last game at a World Cup, Messi tried in vain to steer his Argentina side to the quarter-final stage.
Employed as a false nine in the first half, Messi struggled to get himself involved but Sampaoli felt Argentina did all they could to get the best out of him.
"We had a clear need and that was that we had to win," he said.
"That was our main goal. We have the best player in the world and we had to try and create situations so we could use that player, who can have really brilliant moments. We tried to use everything we had to allow him to do what he can do.
"Sometimes we managed to do so, sometimes we didn't. This team fought until the very last minute and nearly equalised at the end, and that's what I really value. I want to say thank you to all those players for being here and for trying to go as far as possible."