Injured Brazil striker Neymar has targeted May 17 for a return to training and vowed to work harder than ever to be ready for this year's World Cup in Russia.
The PSG forward, who became the world's most expensive footballer when he joined the club from Barcelona in August, had an operation on his foot after being injured on February 25.
He has been receiving treatment in Brazil and said he expects to be training exactly a month before the five-times champions play their World Cup opener against Switzerland on June 17.
"I get my final exam, if I'm not mistaken, on May 17 and then I'll be free to play," he told reporters at a news conference in Sao Paulo.
"I had an exam last week, it is all perfect, evolving well, so I hope that continues so I can get back as soon as possible...
"I am having treatment every day, and from the moment I start training I am going to work harder than I ever worked because this is a dream that's coming up, it's a World Cup. I've waited four years for this chance, it's close and I hope to get there in great shape."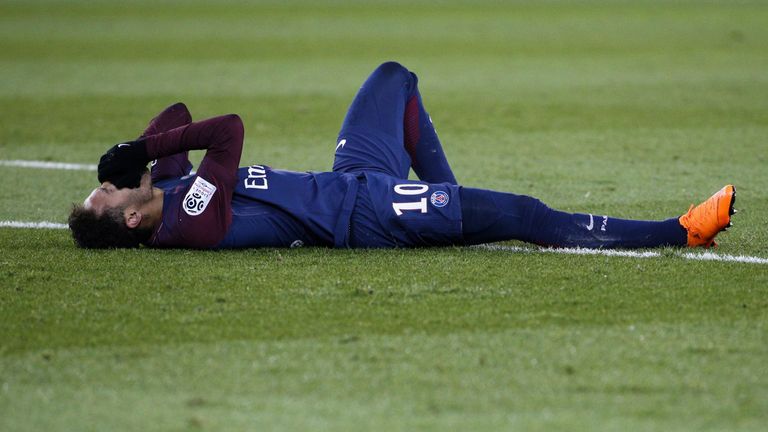 Neymar played for Brazil at the 2014 World Cup but missed the catastrophic 7-1 semi-final defeat by Germany through injury.
Brazil struggled in the two years immediately after their home World Cup but have since rebounded and go to Russia as joint-favourites with bookmakers along with Germany.
Neymar said he was apprehensive about kicking a football again after almost three months out.
"I expect to go (to the World Cup) in a better state than before," he said. "Of course, doubts exist and I feel them too sometimes, but that's normal for a guy who has had the first surgery of his career. It's very difficult for me not playing and not training."