Arsenal have a psychological barrier that prevents them going that extra step to success, says Alan Smith.
The Gunners drew 2-2 with PSG on Wednesday night, their third straight draw, meaning they are now likely to finish second in their Champions League Group A.
Smith, speaking on Sky Sports News HQ, says that while there will never be a crisis at the Emirates, they are in a similar position to what they have been in recent seasons.
Former Arsenal striker Smith said: "There's never going to be a full-blown crisis at Arsenal because they've got too many players to win games and stay at a level, as in top four. But it's going that extra step.
"And we were hoping this year that they can go that extra step, but it's that mental approach, that psychological barrier that prevents them from doing that.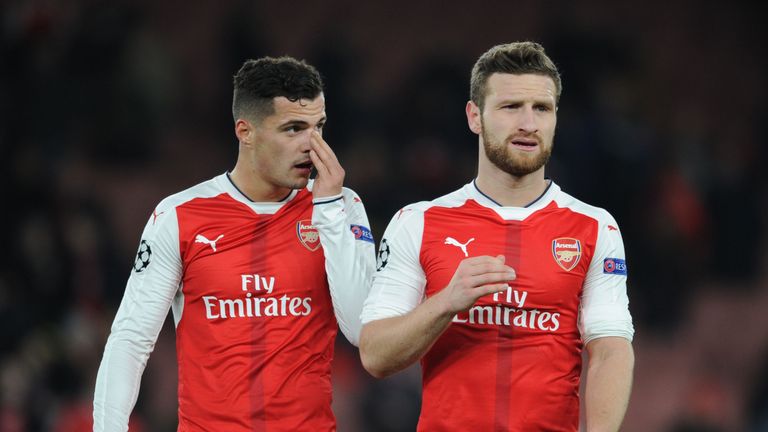 "Things aren't going to be any better in the Champions League this season, they're not going to win it, and I don't think they're going to win the league, so they're in a very similar position to what they have been in recent seasons.
"It's not a disaster to finish second to PSG, I think we've got to get that right, because PSG are a very good side and they showed that last night at the Emirates.
"Arsenal have got history of finishing second and suffering. They're not in the best of form, the Manchester United performance was shockingly poor in many ways.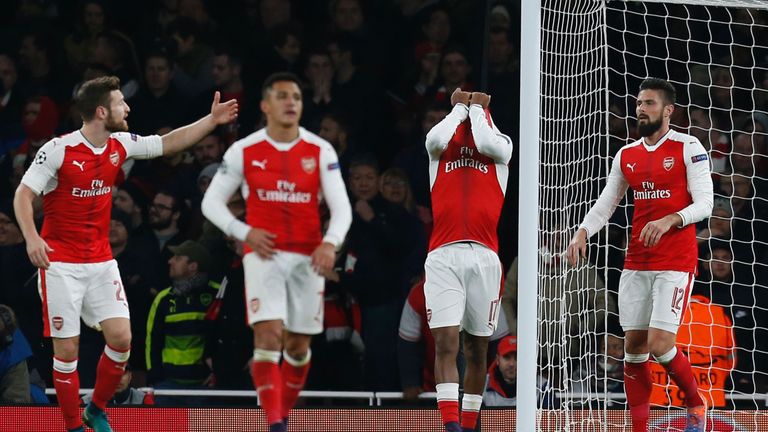 "They didn't turn up. Why? Wenger said afterwards: 'Have my players got a mental block about playing at Old Trafford?'
"I mean if the manager is thinking that then you have got problems. There is something still missing."
Another former Arsenal star, Charlie Nicholas, says Arsenal were lucky not to lose on Wednesday night, and that the likes of Mesut Ozil and Alexis Sanchez do not perform on the big occasions, despite being world-class players.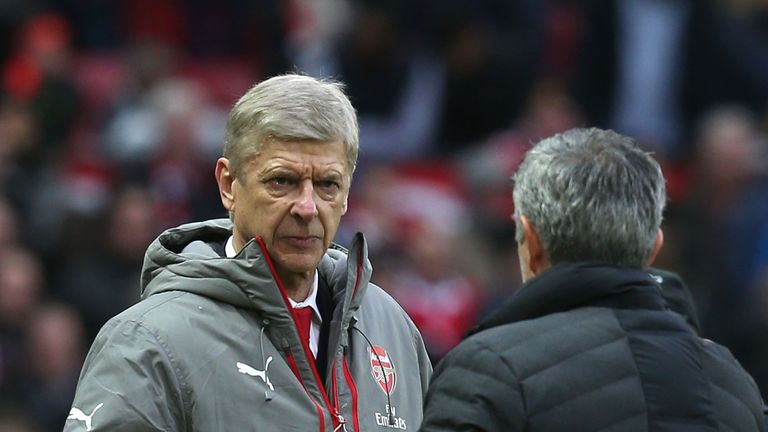 "Arsenal got lucky last night, with the penalty decision and the own goal, and they still don't take advantage of it. The problem for Arsenal is that Mesut Ozil is a superstar footballer, so is Alexis Sanchez, but in the big games they hardly turn up.
"Man Utd and PSG did enough to suffocate the space of Ozil, and they didn't get any fluency.
"The problem at the moment is that because Arsenal think they are not losing games that they may have lost in the last few years, and are instead getting draws, they think that's a mental achievement, but it's not. Arsenal have to win football matches."
Upgrade to Sky Sports now and get 12 months half price. Hurry, offer ends December 4!