Northern Ireland boss Michael O'Neill accuses Oxford's Karl Robinson of belittling Gavin Whyte
Last Updated: 11/10/18 11:19pm
Michael O'Neill has accused Oxford boss Karl Robinson of "belittling" Gavin Whyte by asking for him to be released from the Northern Ireland squad for this week's UEFA Nations League games.
The 22-year-old winger, who has one cap for Northern Ireland, was selected by O'Neill for the games against Austria and Bosnia-Herzegovina, meaning he is unavailable for Oxford's game against Plymouth Argyle on Saturday.
Robinson said earlier this week he was "gutted" Whyte was picked by Northern Ireland, stating "if we hadn't signed Gavin Whyte, he wouldn't have been there".
O'Neill issued a strong rebuke to those remarks on Thursday, pointing out that Whyte was part of Northern Ireland's squad prior to joining Oxford from Crusaders in July.
"I was quite surprised at that to be honest," O'Neill admitted. "If you sign an international player, you then object to him going playing international football.
"Gavin Whyte was a senior international - in terms of he came in the squad with us - in the summer.
"I believe Karl is claiming he has made him into an international player in the five games that he has started for Oxford this season.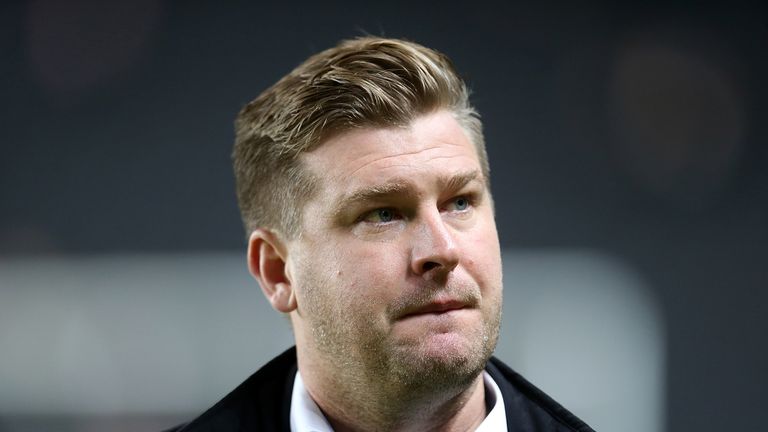 "I thought the comments that Gavin is not an important player for us is a bit belittling of the player given that Gavin was named in the original squad.
"He would have been part of our under-21 squad. I believe he thought he would get special dispensation for him to miss that. I assure you he would not.
"Gavin Whyte is a player that is in my thoughts to start both of these games. That is why we picked him in the squad.
"It is an unfortunate thing for League One managers that their games are not all called off. That is out of my control. But I guarantee you if a club comes in for Gavin Whyte the first thing Oxford United will say is that he is an international player.
"To be an international player you have to turn up and you have to play. Gavin is delighted to be here so I think Karl should maybe think before he speaks."
Meanwhile, O'Neill confirmed Kyle Lafferty withdrew from the squad for the ties against Austria and Bosnia & Herzegovina in order to rest his Achilles.
The Rangers forward called O'Neill on Sunday to inform of his withdrawal citing his Achilles - a decision which the Northern Ireland manager admits left him "disappointed".
"Yeah, I think that was pretty clear and it has been documented in the numerous articles that have been written that Kyle has had an Achilles problem," O'Neill said.
"We knew he had an Achilles problem in September and he felt that it was in his best interest that he did not travel because that would give him the opportunity to stay off the Achilles.
"That is his reason for withdrawing from the squad.
"Do I plan to have a chat? Not before the game. My focus since the conversation has been on preparing the team.
"We will not play another international after this until November so there is plenty of time to have that discussion."