More United woe
A deficient squad? A deficient manager? It's hard to say which is the biggest problem for Manchester United, but in light of a fifth home defeat of the season Nick Miller can't see the end of it any time soon...
By Nick Miller
Last Updated: 06/01/14 10:36am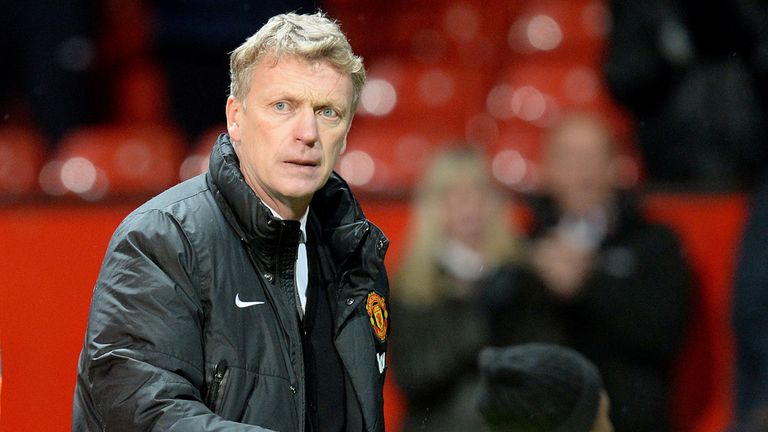 The most depressing thing for Manchester United fans at the moment must be that defeats like this just aren't a surprise anymore. It's the nature of the defeats, more than the defeats themselves. Limp, lifeless, the sense that they just aren't going to score after going behind.
Perhaps winning the FA Cup would not have proved David Moyes is a worthy successor to Sir Alex Ferguson, but it at least would have been something tangible for him to hang onto. And perhaps you shouldn't place too much significance on one game in which several first-choice players were rested.
But that would be valid if this was an isolated incident, and if Swansea themselves were at full strength. This was United's fourth home defeat in the last six home games. Four in six! That's embarrassing for a team that used to have visitors half-beaten before they'd even arrived at the ground.
The game against Swansea was an exaggerated version of sterile domination. United had the majority of the ball, but not only didn't score in the second half, but didn't really look, at any stage, like they were going to score. In the Ferguson years, even when they didn't get that last-gasp goal, they always looked like they were going to do it.
United rely far too heavily on a handful of players - and not players a team of United's stature should be relying on, either. Robin van Persie seems to be regressing to the perma-crocked version Arsenal fans saw in the first five or six years of his time there, Wayne Rooney also has his fitness problems and his form has a habit of dropping off alarmingly, while Adnan Januzaj is just 18.
As a side point, this game provided further evidence that patience with Shinji Kagawa won't be rewarded for Manchester United. The Japanese midfielder is clearly a good player, but one that appears to need the team built around him, and he simply isn't good enough to justify such a construction at United. This was a game in which he should have excelled, playing largely in the middle, allowed to dictate the tempo against a team that were never going to kick him up in the air at every turn, and he was utterly anonymous. The brave decision for United would be to find someone who can accommodate him properly and sell as soon as possible.
One wonders what Sir Alex Ferguson thinks when he's at Old Trafford. Presumably it's half-embarrassment that his hand-picked successor keeps losing games in such a fashion, and half-relief, looking at the players he left and realising that he retired at exactly the right time. Ferguson managed to wring the last dregs of real quality from this squad, which is clearly deficient and simply not good enough to win the league, or really come close to doing so.
This mess is partly his fault for ignoring the obvious problems while he was in charge, but also Moyes' responsibility for not being more decisive in the summer and fixing said problems himself. Is it because Moyes is too conservative and dithered, or is it perhaps because he didn't want to make such a bold statement that Ferguson was wrong? If it's the latter, there's something seriously wrong.
That said, there's little excuse for this collection of United being this bad. Not good enough for the title they may be, but they haven't regressed as far as champions to 11 points off the top of the table without something else changing. The troubling thing is that there doesn't seem to be any sense that things will improve soon. Moyes frequently looks like a defeated man, slightly dead behind the eyes, and he simply doesn't know what to do. It's impossible not to feel some sympathy for him. His comments about the transfer window suggest United won't be investing much this January, so another half a season of apathy awaits.
These are grim times at Old Trafford, and whatever the cause of the problems, who can say when the darkness will lift?
This article first appeared on Football365