Merson's predictions: Hull will beat Man Utd but Newcastle will stay up
Last Updated: 24/05/15 2:50pm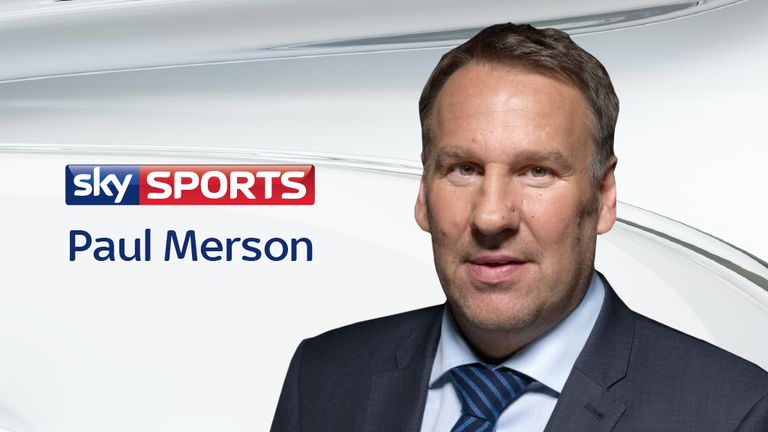 Sky Sports' Paul Merson gives his predictions ahead of Survival Sunday and has good news for Newcastle fans - your club is staying up!
It's the final round of fixtures and Merson is expecting "major drama" at the KC Stadium and St James' Park as Hull and Newcastle battle for survival.
Hull City v Manchester United (Sunday, 3.00pm, Sky Sports 1 and Sky Sports 3)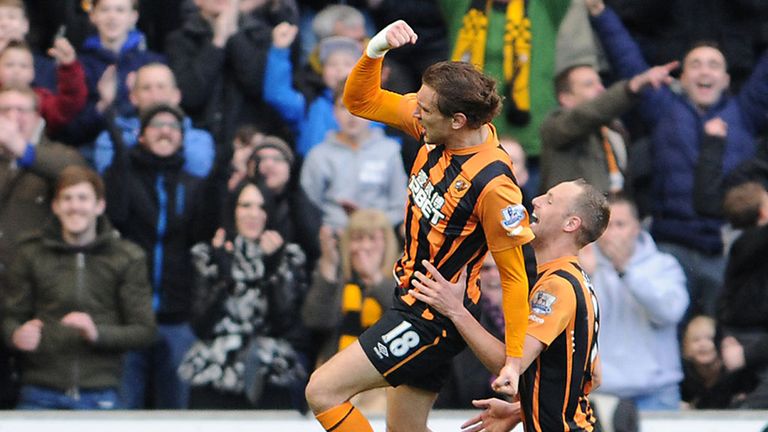 I'm doing this game on Soccer Saturday and I think there is going to be a twist – Hull will win this game.
They've got so much to play for. These players are playing to stay in the best league in the world – careers are on the line. Man Utd are fourth – their job is done. Hull will go out with high intensity. Nikica Jelavic looked lively last week and he could be the hero.
Some of the United players will be thinking 'I don't want to get injured here, I'm going on holiday on Monday!' You don't want to be sitting in a treatment room for three weeks being injured. Hull played well at Tottenham last week – if they play like that and keep the back door shut, I'll think they will win and it's then over to Newcastle. It's going down to the wire.
PAUL PREDICTS: 2-1 (9/1 with Sky Bet)
Newcastle United v West Ham (Sunday, 3.00pm, Sky Sports 1 HD and Sky Sports 3)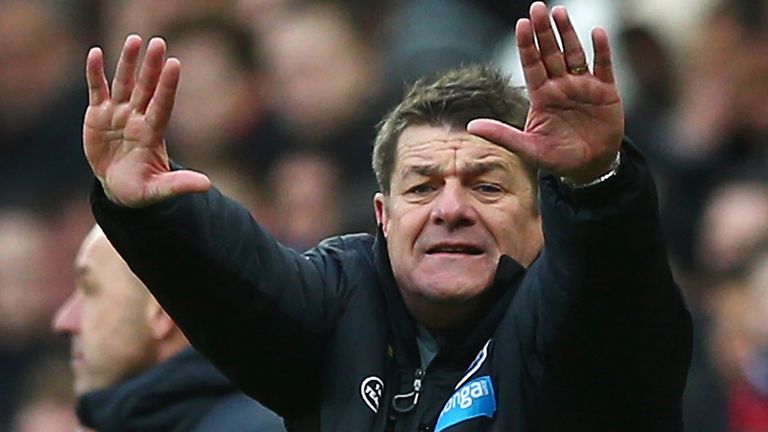 There will be drama. I just don't think Newcastle are a good team – at all. But this weekend all comes down to the fans. Newcastle's fans are great but they have to stick with the team for 90 minutes – not just for 20 minutes.
The players' confidence must be so low they could walk under a snake with a top hat on at the moment. 
If they get relegated it would be disaster. It's so hard to get out of the Championship now.
I watched them last week at QPR and they should be safe now. They were 1-0 up at half-time and absolutely cruising. Then got battered second half. If you look at Fabricio Coloccini for the goal that Leroy Fer scored... he moved out of the way! You can't do that. You've got to let it hit you in the face! Don't you want to be playing in the Premier League next year?!
However, if you had to pick one team at home to get a result against, it would be West Ham, without a doubt. I would be backing Newcastle to go down if it was any team but West Ham.
The only thing is, Sam Allardyce is going back to Newcastle – he shouldn't have got sacked there. Would he love to send them down? I'm going to say yes. Would Kevin Nolan want to send Newcastle down? I don't think so.
The thing is, it's OK Allardyce wanting to send them down but the players are the ones on the pitch. 
There will be drama. It will be tight all the way but Newcastle will nick it with a late goal.
PAUL PREDICTS: 2-1 (8/1 with Sky Bet)
Chelsea v Sunderland (Sunday, 3.00pm, Sky Sports 1 HD and Sky Sports 3)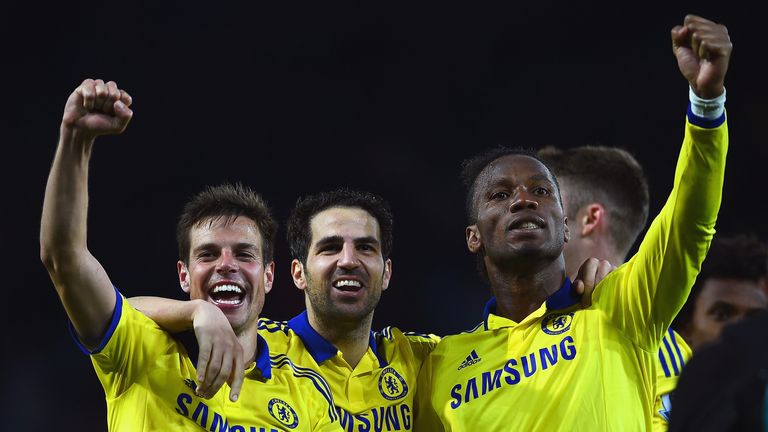 I think Chelsea will finish on a high after the West Brom game. Sunderland gave everything the other night but Chelsea will turn on the style this weekend. 
Chelsea will be without Cesc Fabregas after his red card but I don't think he should be banned. If Darren Fletcher doesn't run 40 yards, then nothing would have happened – Chris Brunt didn't do anything. I don't think he meant to do it, it's some shot if he did as if he hits the referee then he's looking at a 10-game ban.
Why didn't they just use common sense? Everybody does it in training every week. You could be sitting around having a chat and someone fires a ball at you – Paul Scholes used to do it all the time! 
PAUL PREDICTS: 4-0 (14/1 with Sky Bet)
Arsenal v West Brom (Sunday, 3.00pm)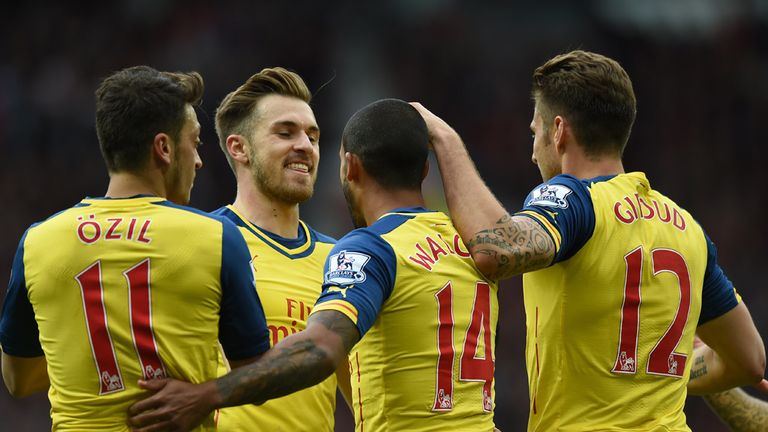 I watched Arsenal the other day and they were frustrating. They pass it, pass it. They had enough chances but at the same time Sunderland had some good, good, chances. If that game was in November, then Arsenal would have won 5-0. I think this a lovely game for both teams. Arsenal have a FA Cup final to look forward to and if they could pick a team to play this would be it. West Brom won't go out and kick anybody.  
PAUL PREDICTS: 3-1 (10/1 with Sky Bet)
Aston Villa v Burnley (Sunday, 3.00pm)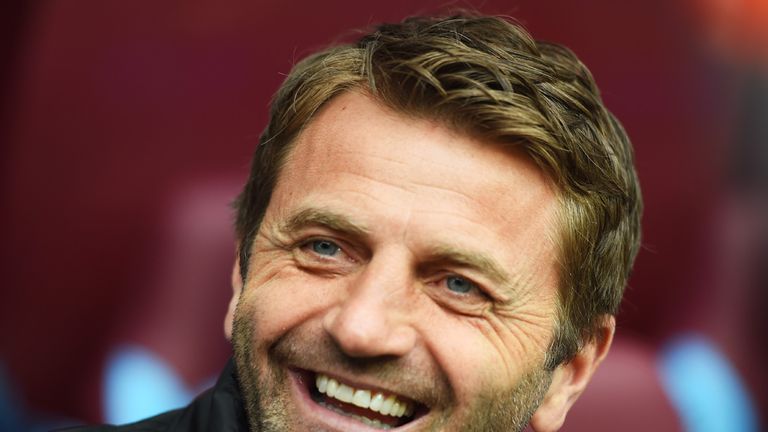 Villa are safe and will rest a lot of players for the FA Cup final. The players had the final on their minds last week at Southampton and the week earlier. They've done their job to get safe, I'd be shocked if Tim Sherwood played all their first-team regulars. 
Burnley have given it a good fight this season but they've been disappointed really. They did unbelievable to get promoted and then didn't spend a dollar. They'll probably spend more money in the Championship next year trying to get back out of it. You may as well spend that money to stay in the Premier League. I was disappointed in that.
PAUL PREDICTS: 2-2 (12/1 with Sky Bet)
Crystal Palace v Swansea (Sunday, 3.00pm)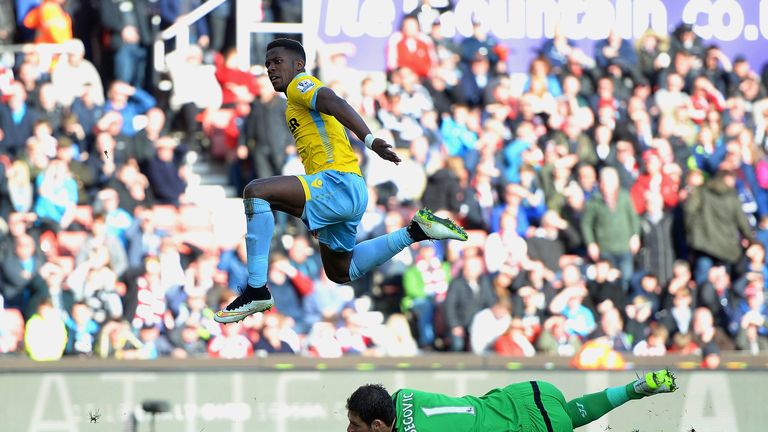 I like Palace away from home but I'm not a great fan of them at Selhurst Park. They've got so much pace on the break and they absolutely battered Liverpool last weekend. But teams sit back at Selhurst Park and they find it a bit more difficult.
It's the end of the season and both teams have done absolutely great, they'll want to go out on a good note, so I think there will be goals. Both teams should just go out and express themselves. Palace have had a lot of pressure this season but they can relax now and should enjoy the final game. 
PAUL PREDICTS: 2-2 (12/1 with Sky Bet)
Everton v Tottenham (Sunday, 3.00pm)
Everton have been disappointing this season. I think they are a decent team that should be finishing higher. I think the manager chopped and changed things when it was going well. They beat Manchester United then went to Aston Villa and the manager made four changes. I don't think you can do that. It's OK to do it at Wigan but not at a big club like Everton.
Tottenham's season has completely fizzled out and the manager is now looking ahead to see which players want to play his way. He knows the players that can't play his way. There will be a lot of movement at Tottenham. I think Mauricio Pochettino is a good manager. He'll put more of his stamp on things next season. But I think Everton will have the advantage here, being at home.
PAUL PREDICTS: 3-1 (16/1 with Sky Bet)
Leicester v QPR (Sunday, 3.00pm)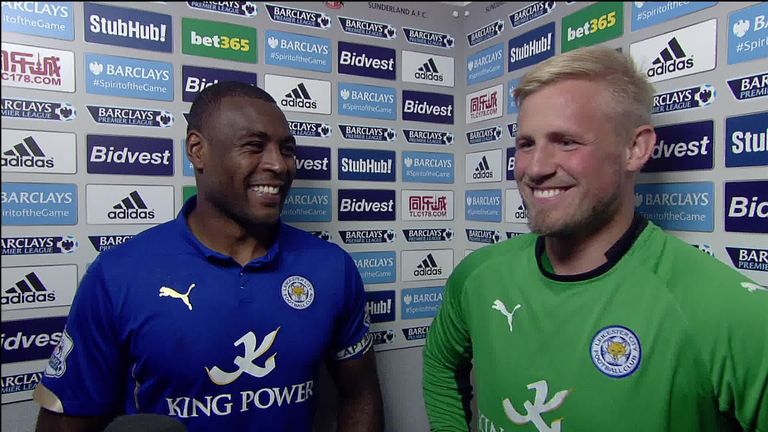 Leicester have done their job. They have been brilliant. I did call it when they were eight points adrift and I kept faith with them. There are two reasons why they've got out of trouble: Esteban Cambiasso and the ability to take their chances. 
I watched the QPR game against Newcastle last weekend and they got battered first half and second half they were really good. I'm just going to go Leicester but it wouldn't surprise me if it went the other way. Charlie Austin, Leroy Fer and Matt Phillips will all be moving this summer and they don't want to be getting injured, especially Austin, who's got a chance for England in the summer. I'm not saying they won't try but they'll have one eye on not getting injured. A lot of players this weekend will be playing with the handbrake on. 
PAUL PREDICTS: 2-1 (7/1 with Sky Bet)
Manchester City v Southampton (Sunday, 3.00pm)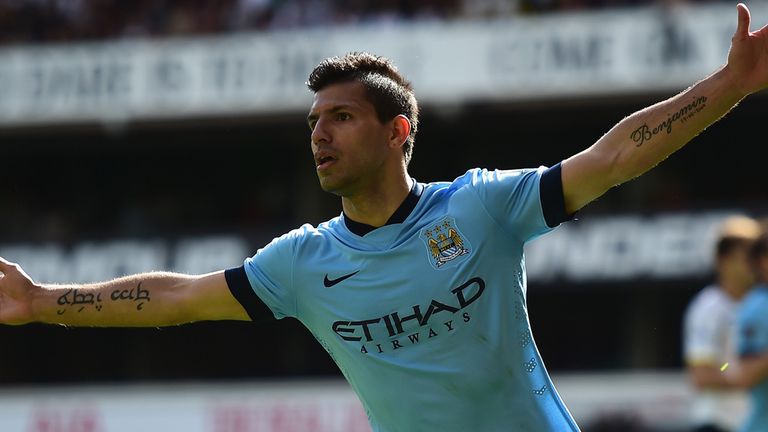 Southampton had an unbelievable result last week but I can't see them beating Manchester City, who will want to finish on a high. They have been disappointing this season by being complacent and inconsistent.
If you look at their results through the season, they've lost against the lesser teams – no disrespect, but they took just one point off Burnley out of six, lost at home to Stoke and drew with QPR away. That's 10 points lost just to name three games. All of sudden, the gap to Chelsea wouldn't have been that big. Chelsea don't lose to those teams. 
There will be changes this summer there; if you keep doing the same things you'll keep getting the same results. 
PAUL PREDICTS: 3-1 (10/1 with Sky Bet)
Stoke City v Liverpool (Sunday, 3.00pm)
I don't go against Stoke at home. Palace battered Liverpool last week and these stories about Raheem Sterling won't help Liverpool. Mark Hughes has done a brilliant job. Stoke play good football but when they need to mix it they mix it. They have been very impressive. 
PAUL PREDICTS: 2-1 (10/1 with Sky Bet)
Think you know better than Merse? Take him on at Super 6 for the chance to win £250,000