After reporting for Soccer Saturday and reviewing the best of the Premier League action on Goals on Sunday, Chris Kamara looks back at the big talking points from the weekend on skysports.com every Monday morning.
Here, the Sky Sports expert says Swansea deserve more credit for their win at Old Trafford, Liverpool's Daniel Sturridge is only going to get better and Arsenal's Aaron Ramsey is taking over from Frank Lampard as the league's premier goal-scoring midfielder…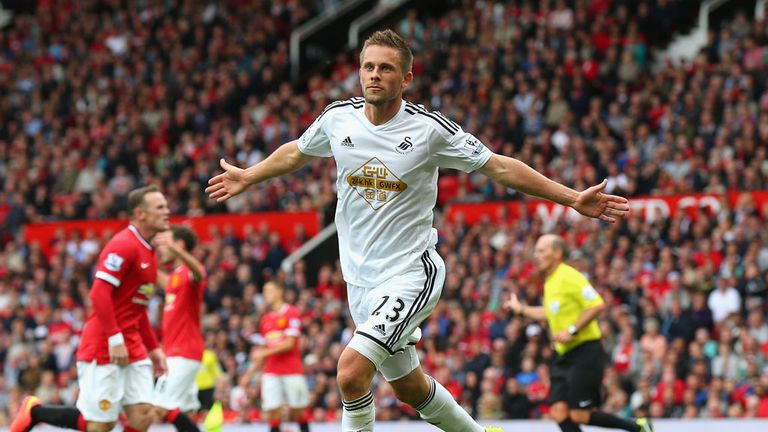 Man Utd have problems, but Swansea deserve credit for win at Old Trafford
Swansea beat Manchester United 2-1 on Saturday but no one is talking about Garry Monk and his players. All the discussion is about Van Gaal and how United need strengthening. But when Van Gaal put his team out on Saturday, he would have been confident, after what he'd seen in pre-season, that they would have been good enough to win that football match. He didn't put it out to lose and prove to the board they needed strengthening, he put it out to win the game. Perception is everything. If you perceive David Moyes isn't good enough for the United job, you start to moan about him when they lose. But if you think Van Gaal is good enough, you blame the players after the weekend. Meanwhile, poor old Swansea go there, play magnificent, have their lead wiped out and yet still go on to win the game. Yes, Man United have problems and they haven't lost on the opening day at home for quite some time but let's give Swansea and Monk credit. He's a new manager, it's his first full season and against all odds – because, apart from the Swansea fans, who really fancied them to go and win? – they pulled it off. It's a great result for them.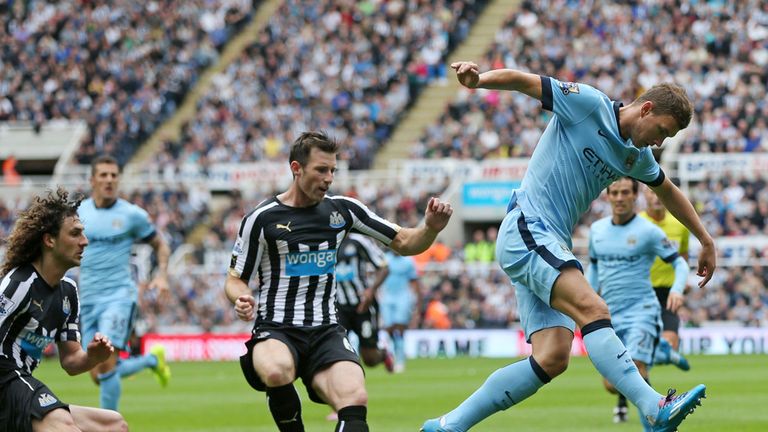 Man City's class and individual brilliance was too much for a battling Newcastle
Playing against the champions, at home, on the opening day of the season, Newcastle were always going to raise their game – but I'm sure the fans, who were behind their team all day long, will be pleased to see their side give it a real good go. Unfortunately for them, City just had too much class in the end. David Silva's opener was beautiful and a great team goal. Yaya Toure's long pass once again showed he's got the lot, while the vision from Edin Dzeko to see Silva's run and to lay it into his path was superb. Then, Sergio Aguero's goal was one only the best strikers score. The reactions, the composure... After going to ground with his first shot, he gets up and casually sticks it in the back of the net. He made it look a lot easier than it was.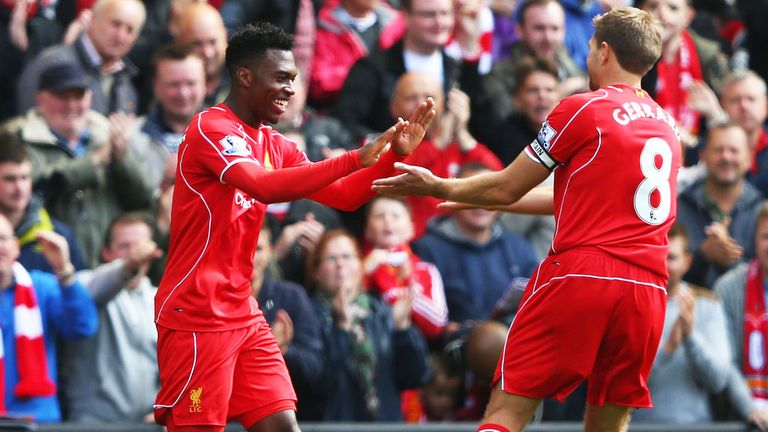 Liverpool are going to miss Luis Suarez – but Daniel Sturridge can get even better
Liverpool have got their work cut out to match what they did last season without Luis Suarez, no doubt about it. You can't lose Suarez – a player who can win a football match on his own, which he did many a time for Liverpool – and not miss him. Brendan Rodgers says even without him they're going to be stronger this year. They might be stronger at the back but you can't lose a player of his quality up front and not miss him. If they had him this year they would be joint favourites with Chelsea and Man City for the title, especially with what they've added. But Daniel Sturridge – who scored their second on Sunday – has now scored 34 goals in his first 50 Premier League games for Liverpool. That's a phenomenal strike rate and he's only going to get better. It does bode well for the future. Ronald Koeman, meanwhile, had to change things around for Southampton because so many players had left, but they gave it a go at Anfield and Saints fans will be a little happier after what they saw, given the departures. It was a cracking game but Liverpool hit the ground running.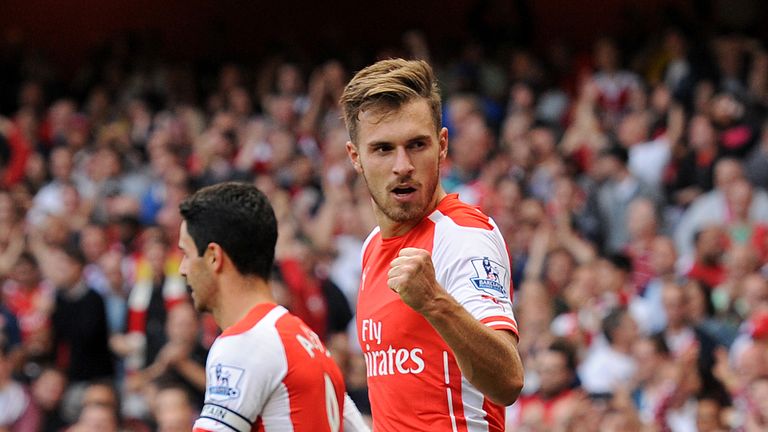 Crystal Palace paid the price for set-piece slip-up but Aaron Ramsey showed his importance to Arsenal
Keith Millen will have been working with Tony Pulis over the past months and that style, formation and determination to defend wouldn't have deserted those players in a few days after the manager left. Millen's biggest disappointment, though, will be conceding that free-kick goal just before half time. That made a massive difference to the game. It changed Arsene Wenger's team talk, it changed Millen's team talk and was a massive goal from Laurent Koscielny. Then Aaron Ramsey got the last-gasp winner. He had a special season last year– and Arsenal would have been a lot closer to the title if he hadn't had that two months out. He's the next big goal-scoring midfielder after Frank Lampard. He'll stay at Arsenal for a long time and he'll be up there as one of their top scoring midfielders. He's got the lot; he scores goals, sets them up, he's a box-to-box midfielder and he can win matches for football clubs. He's got that little bit extra.
QPR and Hull showed promising signs – but both will have to work hard for their rewards this season
I was at QPR v Hull for Soccer Saturday and saw two good teams in action. A draw would probably have been a fair result – and if Charlie Austin had stuck his penalty in it probably would have been a draw. Both sides were well organised and Rio Ferdinand was brilliant for Rangers. Although Rio had one lapse, which cost them the goal, he played as part of the back three and you could see his cleverness and experience with the way he stepped into midfield. His anticipation was great and he led by example. Harry is going to have to work to bring in a couple of signings before the end of the window for QPR but Loic Remy had only been training for a few days before the game and he can only get better. Hull, meanwhile, were very effective with their three at the back. They picked up a couple of injuries to Robert Snodgrass and Alex Bruce, which is a nightmare for them, but the seasoned campaigners they have in their side gives them an edge.