Saul Niguez wants to stay at Atletico Madrid despite interest from Manchester United, says Guillem Balague.
Atletico were banned from registering players between next month and the summer of 2017 on Thursday as punishment for breaching regulations on signing U18 players.
In Balague's live Q&A with Sky Sports on Friday afternoon, the Spanish football expert said the ban will have repercussions for Premier League clubs, and Manchester United in particular.


Louis van Gaal had been linked with a move for Niguez by the Spanish and English press, but Balague believes Atletico will not sell and that the midfielder wouldn't be interested even if United met the player's buy-out clause.
"The latest I've heard is Manchester United have put an offer of 20m euros on the table but Atletico Madrid don't want to let him go," Balague said. "And considering the ban, they won't let him go, so I think that's the end of that.
"Even if they met the buy-out clause, the player still has to want to go, and as it stands, he doesn't."
Real Madrid have been suspended from transfers alongside their city rivals, sparking suggestions they could return with another offer for United 'keeper David de Gea before the ban comes into effect next month.
Real came close to signing the Spain international last summer, but late confusion over missing paperwork stalled the move. The Spanish club are still free to sign players this month and intend to appeal their transfer suspension, but Balague does not anticipate big moves from Real between now and the end of January.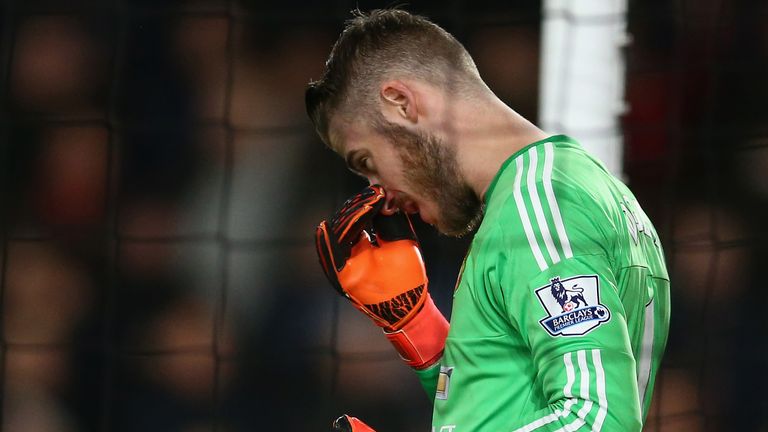 "They have no plans to make signings like de Gea or Robert Lewandowski in January," Balague continued. "Real Madrid have the possibility to bring some loan players back [instead], including Marco Asensio of Espanyol for instance or Vallejo of Real Zaragoza."
"But remember Real Madrid think they can overturn the ban, so the summer could be completely different. The plan was to recycle the side, including the sale of Karim Benzema and Cristiano Ronaldo at the right price, but it's all up in the air.
"The French media are now saying PSG are looking at Neymar instead of Ronaldo, but we will see."