Paul Pogba's priority is to join Real Madrid over Manchester United this summer, according to Sky Sports' Spanish football expert Guillem Balague, but Real Madrid are scared they might be priced out of the transfer of the summer.
The Juventus midfielder has been at the centre of summer transfer speculation after his agent revealed initial talks had been held with Real over a move to the Bernabeu.
Having captured three of their four summer transfer targets, Sky sources understand United chief executive Ed Woodward has begun negotiations over a £100m deal for the player who was allowed to leave the club for nothing in 2012.
The 23-year-old is believed to be the fourth addition newly-appointed boss Jose Mourinho wants to sign, but Balague claims the Frenchman has his heart set on Madrid.
"Pogba has made it very clear, to Real Madrid anyway, that he would like to be a Real Madrid player this summer," he told Sky Sports News HQ.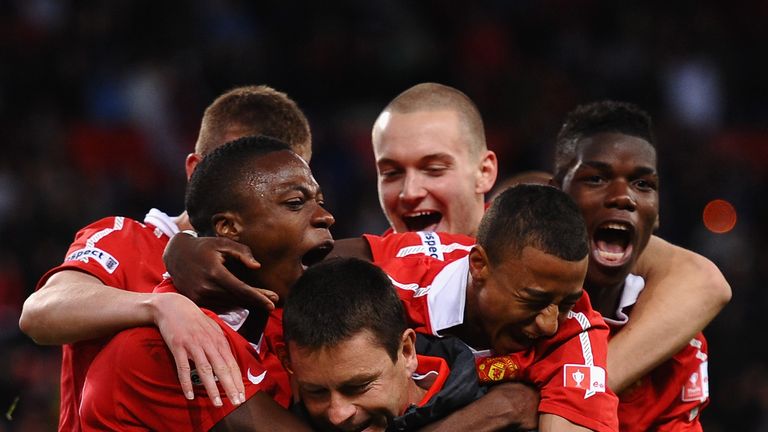 "He has had conversations with Zinedine Zidane and he wants to play for Zidane.
"The problem is Real Madrid feel the kind of money that Manchester United is willing to pay for him is crazy and they cannot match it." 
While Pogba is still on international duty at Euro 2016 with France, his agent Mino Raiola has appeared keen to whip up a frenzy around his client.
Reports in both the Italian and British press claim a verbal agreement between United and Pogba has been reached.
However, while Raiola's priorities are unknown, Balague claims Pogba's are unequivocal - his preferred destination is Real Madrid.
Pogba has made it very clear that he would like to be a Real Madrid player this summer.
"[Pogba's desire to join Real] doesn't stop his agent, Mino Raiola, from getting other kinds of agreements," Balague added.
"It has been reported that Manchester United may have a personal agreement with Pogba and I fully believe that is the case, but it wouldn't be the first time more than one personal agreement had been reached.
"In any case, while we're unsure as to Raiola's priorities, Pogba's is to go to Real Madrid.
"He might not get his wish because Real Madrid has let Mino Raiola know that they are not willing to match the valuation Juventus and him have determined of the player.
"We will have to wait a while to see how this pans out but one thing is certain, both Real Madrid and Manchester United want the player."