In his latest column, Guillem Balague compares the recent form of Real Madrid and Barcelona ahead of Saturday's El Clasico and answers your Twitter questions.
The two giants of Spanish football meet for the first derby this weekend, but have had differing fortunes in recent weeks that could have an impact on the game. 
The Sky Sports expert also looks at the performance of Real Sociedad - who held Barcelona to a 1-1 draw - and takes your questions on El Clasico, Luis Enrique and Malaga's Javier Ontiveros. 
Real Madrid always manage much better with the psychological side of things. They only need to have good results - they don't need to have good football - to make them feel strong and that is exactly what they have at the moment.
There is less obsession in Madrid about playing well, it is all about winning, but Barcelona need to play well to win and they haven't been playing fantastically well recently.
It is not a miracle what Zinedine Zidane is doing. And it is not that complex. They main things I see him doing is having everyone switched on even though at times they lack intensity but when the second-string players like Lucas Vazquez, Nacho and Mateo Kovacic play, they don't let their team down.
He's also managed to convince the front players to defend a bit more, which includes Cristiano Ronaldo. He has also been convinced to be mostly a number nine, which he is accepting more than ever, coinciding with having peaked physically.
It is one of the misunderstandings of the things I have been saying in recent times. I have said for nearly two years he has peaked physically, but it doesn't mean he will stop scoring goals because that's what he does. He is, of course, influential in the box but not so much outside the box in the build-up.
He is a number nine. Lots of people did not accept his influence - such as assists, defensive work and link-up - is diminishing in the games, but it is now very clear to see. Still, his goals makes him perhaps the best striker in the world. 
Meanwhile, in the 33 games Zidane has been in charge, he is the best coach ever in terms of points per game ahead of Miguel Munoz, Jose Mourinho and Pep Guardiola. They are 31 unbeaten, it is clearly not all luck, and on top of what we have mentioned, he has been dealing very well with absence of players because of injury.
'Barcelona are getting fewer answers to their collective problems'
This team, as we have been saying for a while, has simplified its resources. It all depends on the front three. The midfielders are runners, they don't control the games. 
Andreas Iniesta is a big miss but they have players like Denis Suarez who can play a different brand of football. Ivan Rakitic can also do that but Andre Gomes is completely lost. The problem is Luis Enrique does not really believe in that style. Sergio Busquets is struggling for reasons we keep explaining. They're not playing to his strengths, they are weakening him with the way the team stretches.
There were 21 long balls from Marc-Andre ter Stegen, which seems to be an overused resource. A lot of those balls and even the ones coming from the defence were in no man's land instead of at least playing to Luis Suarez who can hold the ball.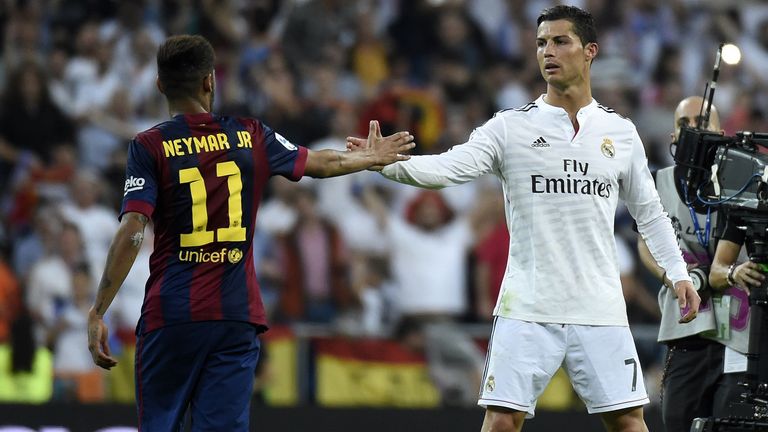 Defensively, the team didn't work very well because the front three didn't defend, but the problems go beyond one game. It is just a team that will always win because with that front three, but they are getting fewer collective answers to the problems hence the difficulties they have playing away from home for instance where you need more control and you need more of a team.
Sociedad brilliant with the Barcelona style
Real Sociedad were brilliant in a Barcelona style. Eusebio Sacristan was a player from the dream team and fully believes the style he puts into practice even though at the beginning, many people were doubting if it was the right thing to do with la Real.
It is a style based in possession, pressure and positioning which is basically the Barcelona style. He showed that it can be done even if you don't have the best players around. They had the right intensity in every single part of the pitch and in every single part of the game. They did very intelligent things with the ball in the midfield of Asier Illarramendi, David Zurutuza and Xabi Prieto.
The disallowed goal should have counted. It would have been the perfect result for Real Sociedad but Gerard Pique and Luis Enrique have said that it was miracle to actually get a point.
Guillem answers your Twitter questions
Who's the favourite for El Clasico? What is your prediction? (@AmeenAlHawareen)
It is very brave on anybody who says who the favourite is but in that kind of game, we have seen it so often where one team looks strong but then it doesn't show it in the game.
I'm not brave enough to say who the favourite is but I can say that Real Madrid comes in with a much more positive dynamic. As I said before, they deal much better with difficulties and Barcelona struggle when they find themselves with a little bit of an identity crisis as they are now.
But it is a hump and Barcelona need it more than Real Madrid. Someone told me once that the team who needs it more tend to win so I'm going to give it to Barcelona in terms of a prediction.
How highly rated is Ontiveros in Spain after another match-winning performance for Malaga? (@Ghedin1878)
He was fantastic. He came on, he was sharp, he was electric and I know Juande Ramos really likes him. He is only 19 and has been at Malaga for six years. You're talking about somebody that is Juanpi gets sold, he could just fill the gap.
Do Barcelona need a coach who is tactically better than Luis Enrique? Someone like Maurico Pochettino or Thomas Tuchel? (@Shaan__amoes)
I don't think a tactically better manager is the problem, I think the problem is that Luis Enrique believes in the Barcelona that we have seen lately, more direct, depending exclusively on the front three, and he clearly believes that it is the way forward, partly because of the players he has but partly because his way of thinking is closer to that style.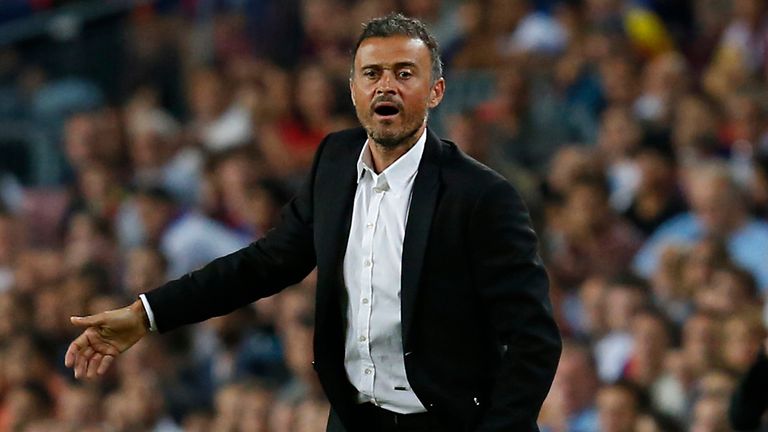 Tell me which coach wouldn't give those players the authority and the leadership. They all would but when that happens, unless you work really hard, you lose a lot of things and other stuff that make teams stronger. I don't think Luis Enrique has worked that hard to make the team more controlling or the automatisms - the things teams do without even thinking.
Tuchel doesn't fit Barcelona I don't think but Pochettino does. He has close links to Espanyol and I think if he did coach someone in Spain, it would be Real Madrid.
Given the form of Sandro and Munir, are Barcelona regretting letting them go and getting Paco Alcacer? (@Ghedin1878)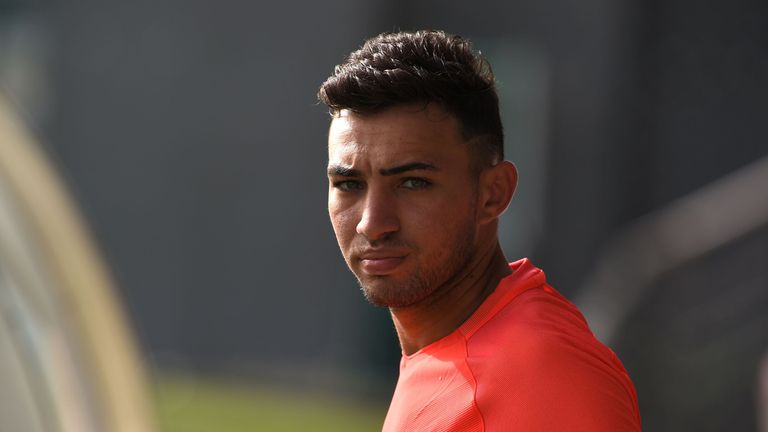 It is not about regret and actually, that will have to be decided at the end of the season, but Sandro and Munir would have the same effect or similar for Barcelona as Alcacer in the sense that their influence is so small compared to the front three that you don't get any kind of form or confidence, you start losing it because you spend so much time on the bench.
So it's not about Alcacer and Munir, it is about a team who has given itself to the front three which is normally enough to win as we have seen in recent years.
Who's the key player for Real Madrid in El Clasico? (@AmeenAlHawareen)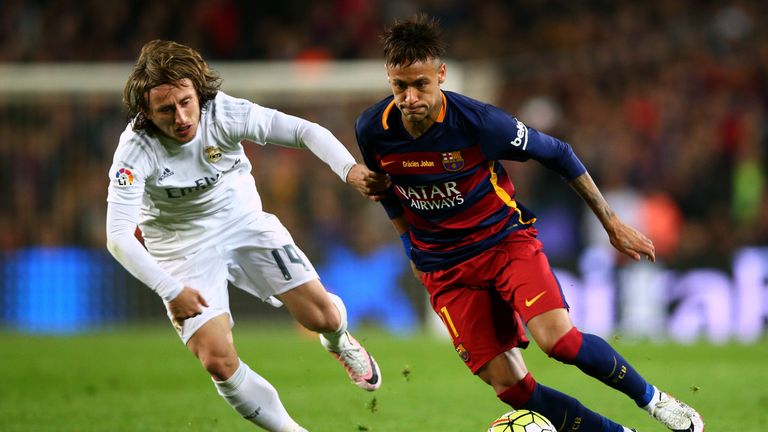 I think there will be two: Luka Modric and Kovacic or Caseamiro, whoever plays in that position. This will be two teams that are much more comfortable with counter-attacking so if Real Madrid are able to stop that, put pressure in the right place and once they have recovered the ball, do quick transitions which Modric and Kovacic are in charge of, then it will take the game for Real Madrid.
Do you think Real Madrid are favourites for the La Liga title if they win against Barcelona this weekend? (@NOORAHMADNURI)
It is absolutely too early to say, but it will obviously be important, especially with the role Zidane and Real Madrid have going 31 games unbeaten and it will give them an advantage but it is still very early.
Upgrade to Sky Sports now and get 12 months half price. Hurry, offer ends December 4!