In his latest column, Guillem Balague casts his eye over the developments surrounding Antoine Griezmann's future and how Barcelona's interest could have an impact in the north west of England.
Everybody is preparing for the departure of Antoine Griezmann from Atletico Madrid. It's quite clear that Manchester United approached the player last summer. He spoke to Jose Mourinho but decided to stay put, despite there being a big offer on the table. He stayed because of the transfer circumstances at Atletico - but nobody expects him to do the same next summer.


As I've been saying all along, though, United are not the only team interested in Griezmann. Barcelona are willing to match his €100m buy-out clause and the club's president, Josep Maria Bartomeu, has met Griezmann's family for lunch, that's because he doesn't have an agent and his sister looks after his affairs. But it wasn't only his sister that was there, perhaps tellingly, his parents were in attendance too.
Griezmann will leave next summer for either United or Barca, but the Catalans are favourites at this moment in time.
There is talk of Barcelona bringing in both Griezmann and Philippe Coutinho, but there are few problems with these reports. Firstly, Barca's wage structure accounts for over 80 per cent of the club's income. The wages are so high and they desperately need more income and that is what they are trying to work on. Until that's secured, I don't think they can afford both Griezmann and Coutinho.
As it stands, Liverpool have not put a price on Coutinho, regardless of what the Catalan press are saying. With the sources behind those stories coming from within the club, it sounds like Barcelona are looking for a reason to say Coutinho was too expensive and that they couldn't afford him.
The figure being bandied about is €140m, it's not true, but, of course, Barcelona can go back and say we couldn't get Coutinho because it was too expensive but in the summer they might be able to show off Griezmann instead.
Guillem answers YOUR questions!
What are your predictions for El Clasico? (@ibtesammunassar)
GUILLEM SAYS: As you can see, when Real Madrid sense glory is near they raise the level. They did so against Al Jazira, when they were very poor in the semi-finals of the Club World Cup, but against Gremio they were far superior. Now Ronaldo has scored five goals in the last four, Luka Modric is back to a good level and the team is playing better.
One question mark is Gareth Bale. He's hardly played this week but he could even start the Clasico. We will see if he's fully fit, if he feels that he's got an hour in him he could even start. Let's keep an eye on that.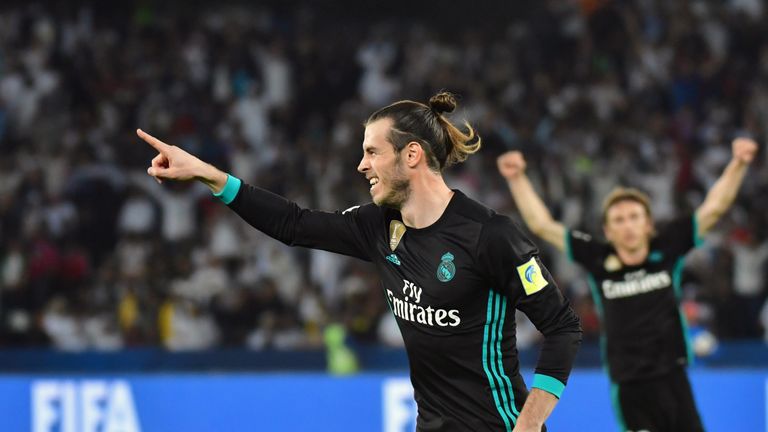 For Barcelona, Andres Iniesta showed the value of his passing, controlling and leadership once again against Deportivo. He started on the right but drifted to the left where he was more comfortable. When Paco Alcacer got injured, Lionel Messi dropped deeper and added more quality and numbers in midfield.
Luis Suarez has started scoring again, as too is Paulinho from deeper positions, so while I'm concerned with the depth in Barca's squad, they are more solid defensively than they've found themselves in recent years, and with Messi and Suarez up front, they are always going to score goals.
Barcelona arrive into the game in better form but it's at the Santiago Bernabeu and the Clasico is one game where form goes out of the window. There's obviously an 11-point gap between the teams and Real, with one game in hand, need the points more than Barcelona do.
In the Clasico, teams that need the points tend to get them, so the urgency of Real Madrid might be the decisive factor in this one.
Do you see Sergi Roberto as a long-term option in defence for Barca? (@churchh1234)
GUILLEM SAYS: The great thing about players like Sergi Roberto is that they are versatile and can play across midfield (I know my Sky Sports colleague Terry Gibson is a big fan of him in midfield). Nelson Semedo is not adapting well and is making positional mistakes whereas Sergi Roberto guarantees a better understanding of the game.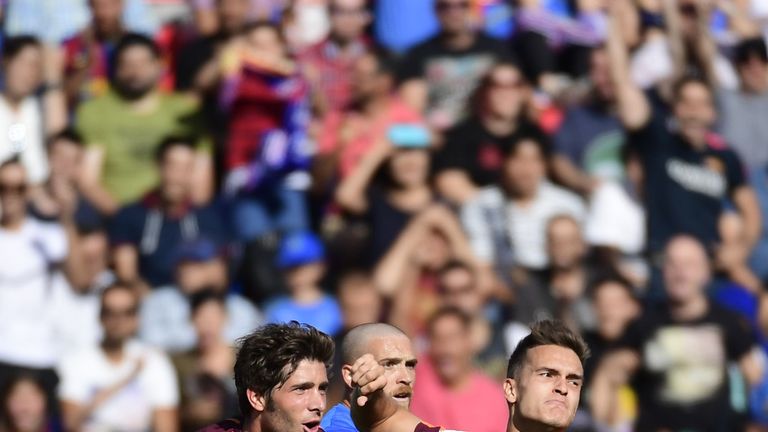 But he is not fast, cannot pass players, so it takes off some of the width necessary for Luis Suarez and Messi to find space, and that has been a problem so Barcelona need Semedo to get up to speed quickly so they can bring Sergi into midfield. He won't be a long-term option solely in the defence, he will be a long-term option in whatever position he is needed.
Rodri is an excellent signing for Atleti for the summer. Alongside Saul, Koke and Thomas the future is very bright, don't you agree? (@nickt1987)
GUILLEM SAYS: Rodri is a fantastic signing! I thought Barcelona would make a bigger effort for him because he sounds like the perfect replacement for Sergio Busquets. Absolutely the future is bright for Atletico Madrid with the likes of Saul Niguez, Koke and Thomas, Diego Simeone has been saying that for a long time now.
These last two seasons have been about transitioning into a younger team but it will be interesting to see how they deal with the departure of Griezmann in the summer. We will not see the best of Diego Costa and Vitolo until next season anyway, so Atletico Madrid will be competing for a few years to come.