Guillem Balague is back with his weekly column, where he discusses Real Madrid's pursuit of Chelsea's Thibaut Courtois.
Out Spanish football expert also runs through the other big talking points in Spain, including thumping wins for Barcelona and Real Madrid, plus an up-turn in from for Sevilla.
No Kepa? Move on to Courtois
So, a twist to the story. Kepa Arrizabalaga has renewed his contract at Athletic Bilbao, and the reason why is because - with a £20m buy-out clause now or a free transfer in the summer - he felt played around by Real. Zinedine Zidane said he didn't want anybody now, and Real Madrid tried to convince Kepa to come in the summer for free.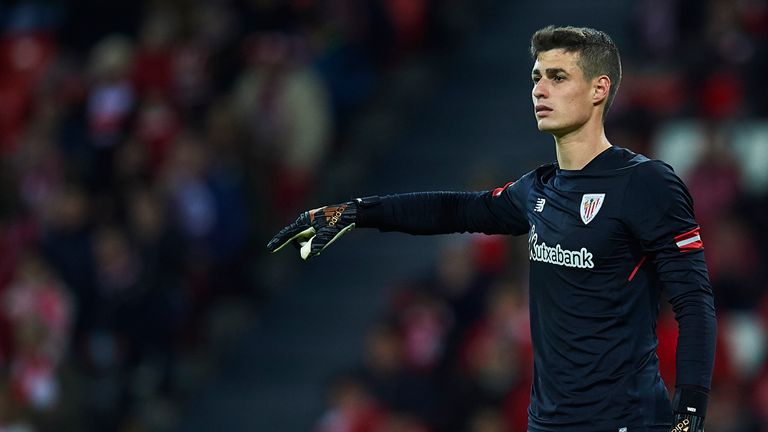 The contract with Bilbao is lucrative, so he's decided to stay.
That, of course, leaves a question mark for Real Madrid, and who they may be going for as a goalkeeper. The situation is this; Keylor Navas has not been the same since his injury, Kiko Casilla is not trusted at the club, so they need another goalkeeper.
They were thinking they may need two, but that's now one, and that one is Thibaut Courtois.
Courtois has a choice to make: PSG, Real Madrid or renewing at Chelsea. Any of these three options would make him the best-paid goalkeeper in the world. The only thing right now is that PSG have done more of the preliminary work, and Real are coming late to the table.
Any move would happen in the summer, but Courtois wants the situation sorted now, with his contract running out at the end of June 2019.
Courtois wants to go back to Madrid because a lot of his family are there, and even though PSG were ahead, Real have gone very strong in the last few hours to try to convince him to move to the Bernabeu.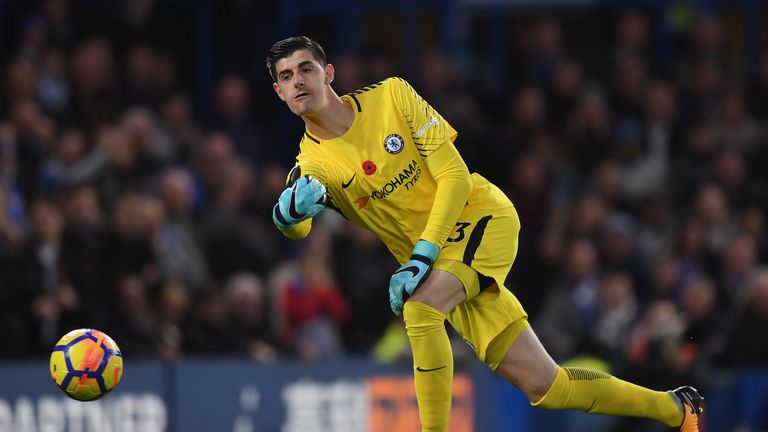 The BBC return
Gareth Bale, Karim Benzema and Cristiano Ronaldo played together for half an hour in Real's 7-1 win over Deportivo, the first time they have been together in 273 days.
Isco was sacrificed again, and even though he has renewed his contract at the club, I think he knows that if the BBC are ready, they will all be playing.
But Benzema is not in the best mental state. He was jeered by the fans when he came on, due to his lack of form with only two goals in the league, but Ronaldo is back in the goals.
Bale was back to his best also, and showed why he is such a force of nature. His first goal, a curling effort with his left foot, showed all his quality. His header also showed why he is the best forward in the air in the whole of Europe.
That's why Real, Bale and his entourage are saying: "Why would he leave?" He is physically well, he is a force to be reckoned with, and Real want him to stay.
Barcelona come on strong
Barcelona destroyed Betis in the second half, and this is something that is happening regularly.
In the first half they worked hard defensively, with each and every player pressing high in an orderly way, and in the second half of games they get more control and kill teams.
Because Iniesta was missing, and Coutinho still not ready, Messi did the role of striker, No 10 and No 8, as he has for big parts of this season. But it would be better if there are others doing the controlling and the passing, because the season is long, there is a World Cup in the summer, and there may be a point where he hits a wall. Enter Coutinho…
Elsewhere Luis Suarez has scored 10 goals in the past six games, Sergi Roberto was fantastic and Andre Gomes did his job well, and he is important to the side away from home because of the ground he covers. He is beginning to understand what it takes to be a fourth midfielder at Barcelona.
Back to basics for Sevilla
Vincenzo Montella has finished with rotations, and the team has been the same for the past two games; a win at Atletico in the Copa del Rey and a victory at Espanyol on Saturday too.
It's a team that is more recognisable, more direct, less possession-based, but there are doubts about whether Ever Banega can play three games in a row.
There are also doubts as to who is the main striker, with Luis Muriel or Wissam Ben Yedder competing. Muriel has done well in the past two games, but you can see that Montella has realised that going back to basics is the best solution for now, before bringing other players into the equation.
Surprise package
Let's give a little homage to Girona, one of the surprises of the league. They earned a draw with Atletico on Saturday.
Midfielder Pere Pons has quality and will be key for the future of Girona, Alex Granell is the veteran that everybody looks up to, Cristhian Stuani has scored the goals, and Portu scored again against Atletico, taking his tally to eight.
Only two seasons ago Portu was part of the Albacete side that were relegated to Segunda B. Look at him now, he is crucial to Girona. He has a humble personality, works hard, is fast, and recently signed a new contract.
He has only missed one game since arriving a year-and-a-half ago, and he is one of the key players for the surprise package.
Guillem answers your questions...
Desmond B @Desss2017 - Is there any substance in the story that Barcelona might offload Ousmane Dembele in pursuit of Griezmann in the next summer transfer window? #AskGuillem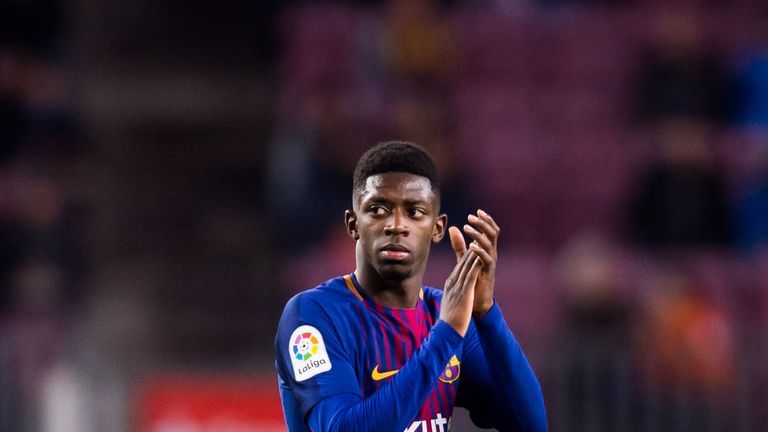 GUILLEM: Not at all. He is there to stay. They want a powerful Barcelona, and that's the message they gave to Messi when he renewed his contract.
Tom @RampantRaheem - Any substance to the Laporte to Man City rumours? #AskGuillem
GUILLEM: Aymeric Laporte had it all agreed with Man City two summers ago, but decided to stay at Athletic. I believe that City are looking for a centre-back who will sit as the fourth centre-back in the side, but I do not think that is Laporte.