Guillem Balague on Euro draws: Atletico have weaknesses, and Liverpool are second favourites
Last Updated: 13/04/18 2:42pm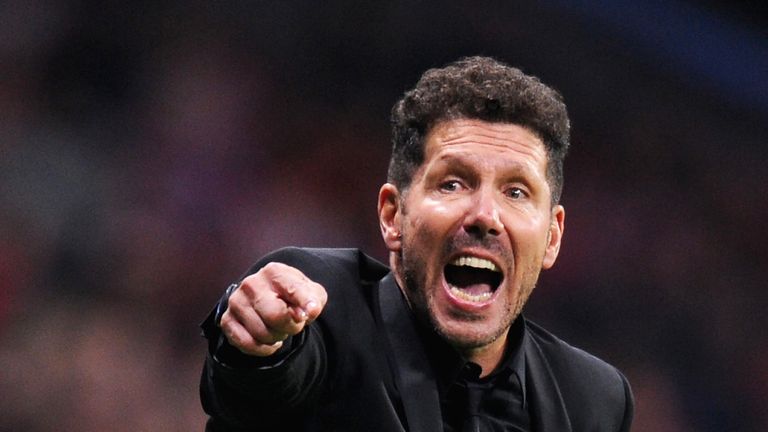 Guillem Balague reflects on Friday's Champions League and Europa League draws, and insists Atletico Madrid have weaknesses Arsenal can exploit.
The Gunners were drawn against Diego Simeone's Atletico in their Europa League semi-final tie, while Liverpool were drawn against Roma in the Champions League last four.
Bayern Munich will play holders Real Madrid, and here, Guillem says Liverpool are second favourites for the competition, behind the German side.
Atletico have weaknesses
It's a shame they are meeting now, it would have been nice to see them in the final.
Arsenal are going to face one of the best teams in knock-out competitions in the world. With what they have, they tend to do very well in knock-out competitions.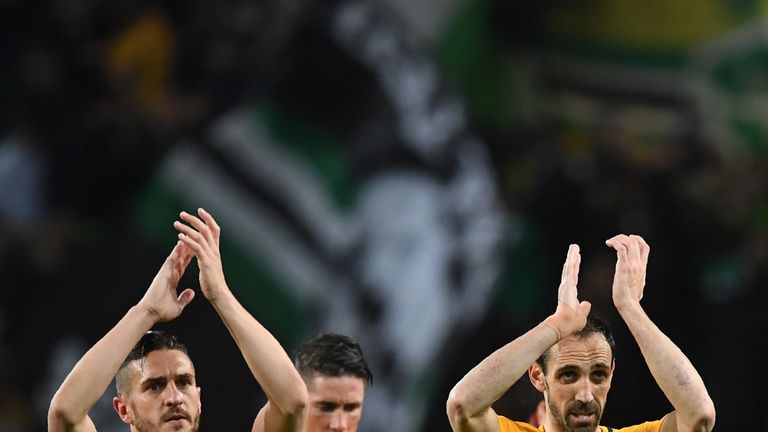 That's because they tend to risk very little, they wait for the moment and if Diego Costa is fit, they have in him and Antoine Griezmann, players who can win those kinds of tight games.
They are very good under pressure and Atletico have been very good, this season particularly, in defending 1-0 leads.
They have weaknesses as well - in the past that would have been a guarantee of victory, they have dropped points after going ahead, which would have been unheard of before, they are less impressive from set-pieces in both boxes, and showed against Sporting that now the squad has become smaller, players are becoming affected by injuries and tiredness.
Thomas Partey is one of them, Costa is another who is going through some tests on Friday and seems like he will miss the weekend games, and so a lot has depended on Griezmann.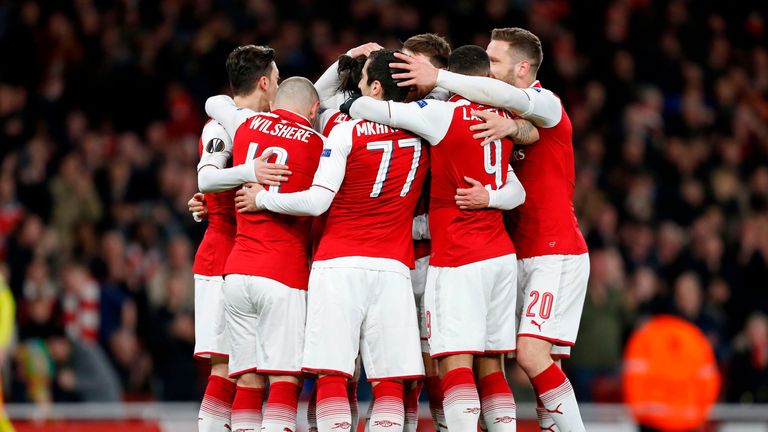 He has improved with Costa next to him because he stretches defences, and he has had the best start to a calendar year of his career in terms of goals and influence on the team.
For financial reasons, the club had to get rid of players and wages, and they go to Levante with only 13 players from the first-team at a crucial part of the season where you have to be sharp with players in front of goal, they may struggle with it. There are angles Arsenal can be positive about.
Bayern favourites, then Liverpool
It's a historical draw, they've met so many times. Bayern seem a better Bayern than last season. James Rodriguez is eligible to play against his parent club and has had a very good influence on Bayern, there's a second youth for Arjen Robben and Frank Ribery and for Robert Lewandowski, it will be a proof to Florentino Perez he will not get it wrong if he does get the chance to go to Real.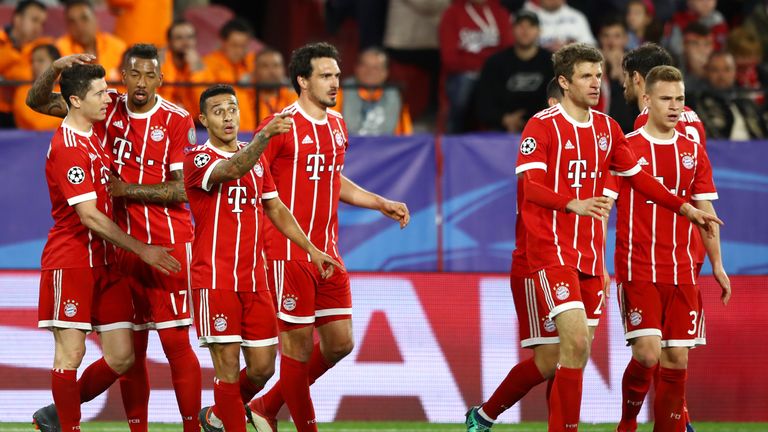 He wants to go, he's changed agents, and he will have the opportunity to show again against Real, as he did with Borussia Dortmund in 2013, he is a player who belongs to that level.
The thing about Bayern is that if you play with organisation and a plan, you can do damage to them. But if that escapes you, and it becomes box-to-box football, it could go either way because they have a lot of talent up front.
Sevilla were very well-organised but did not have the quality up front to damage Bayern, but Real Madrid give you an opportunity. It could go either way. Ronaldo could score a hat-trick, or Lewandowski could.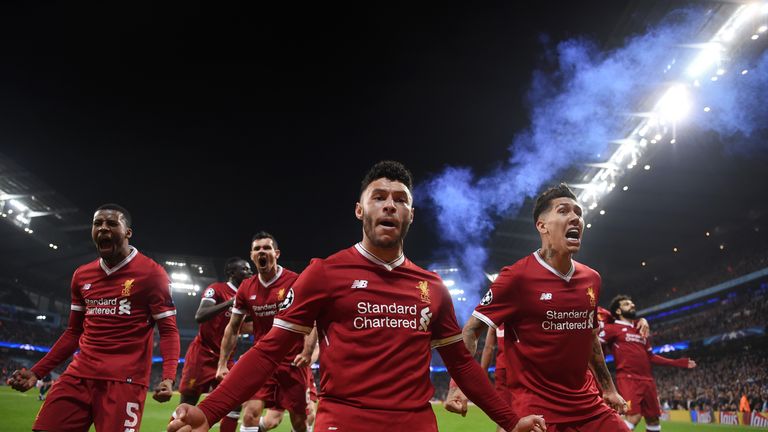 Bayern are more able to have a plan and control games than Real Madrid are, Real need a combination of goals and luck and players coming off the bench, but they showed against Juve that they have lots of weaknesses too.
They do not control games, they depend a lot on Ronaldo, and need a lot more from Karim Benzema and Gareth Bale. I think Bayern are the favourites to win the competition, followed by Liverpool in my eyes.
Out of the three teams left in the competition, I thought the one that might be the hardest to beat is Roma.
It's not that they won't be able to, but they are going to defend really well, counter-attack really well, and at home as they showed against Chelsea, Atletico and Barcelona can beat anyone. Real and Bayern would have been more open, which could have been of benefit to the front three.