New Arsenal head coach Unai Emery can bring stability and a new voice, says Guillem Balague, and will fit into the club's new infrastructure.
The Spaniard was announced as Arsene Wenger's replacement on Wednesday after leaving Paris Saint-Germain at the end of the season.
Sky Sports' Spanish football expert Balague followed Emery's career during his time coaching Valencia and Sevilla, and says he has often improved the sides he has managed so far.
Balague told Sky Sports News: "He will bring a new voice, some new orders, obligations and responsibilities for the players and a lot of structure because you will soon see that Emery is not about personality and winning psychological battles with rivals. He is about a lot of detail, knowing in training what everybody is supposed to do.
"I think one of the virtues of Arsene Wenger's Arsenal was that a lot of the creativity was left to the players, moves that had to do with intuition and not so much of a clear plan. That, of course, has its benefits if the quality of the players is huge, but if you want to bring a bit of order to that, both in attack and defence, I think you get a better team.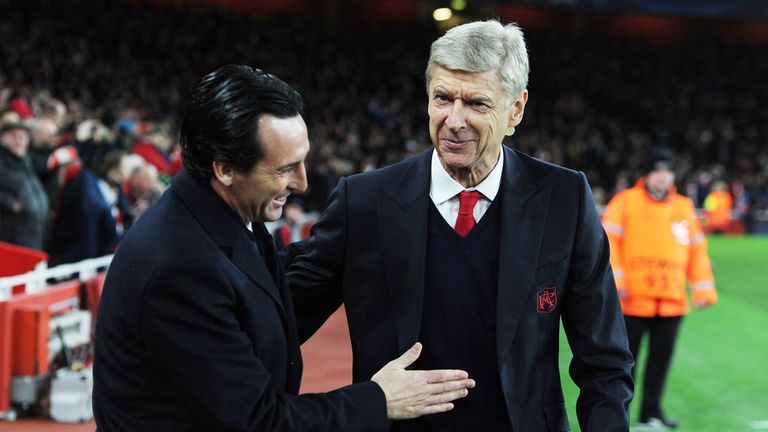 "It is quite clear at every team he has been at, Emery has maximised the potential, improved the side and look at what he did with Valencia for instance. It was a team that won the cup under Ronald Koeman, but nearly went down and there were a lot of divisions and problems.
"Emery got them to sixth place and three consecutive third places and if you follow Spanish football closely, you know that is very difficult. The hardest thing was keeping that team stable, including when they lost David Villa and David Silva.
"He can do that, he can improve the side but give them the stability where Arsenal deserves to be I suppose, in the top four."
Emery is expected to fit into a new structure at Arsenal, where he will focus on the coaching and management of the players while others will take care of club matters, such as transfers, in a marked departure from Wenger's reign.
Balague explained: "Up until now, as everybody knows, everything had to go through Arsene Wenger but Unai Emery is happy to repeat the same position he has had at Sevilla, Valencia and PSG in which he was a head coach.
"This means - if it's the same infrastructure - he can advise on what kind of players he needs and the club goes and gets them, for instance, and he won't have much of a say in the amount of budget that's needed. That will be down to the club.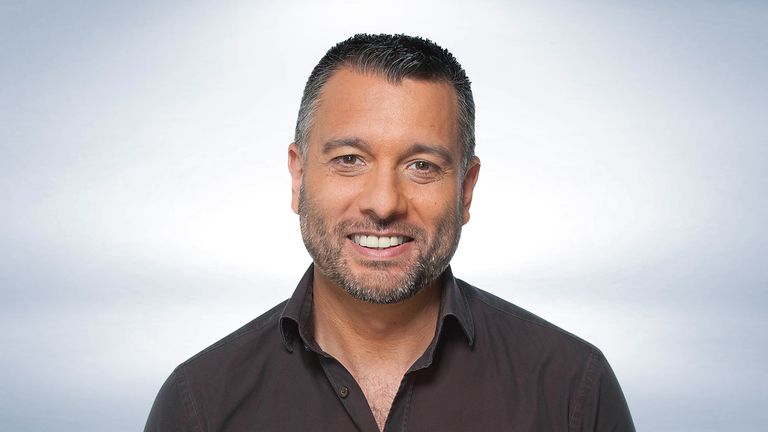 "He can improve the side but give them the stability where Arsenal deserves to be I suppose, in the top four."
"He will do what he is the best at - maximise the potential of the side and take the players out of their comfort zone. He will try and put a different kind of training, an intense training, in place with the idea that it gets transmitted into the games.
"He is a safe pair of hands in a way for a club that wants to start a new era, as they have announced - an era that includes a director of football, a technical secretary and a head coach. Because he has had the experience of it, he is somebody that knows how to respond.
"A £50m net spend could be a good figure if Arsenal are brave enough to get rid of some of the players they have, raise money that way, and bring new blood if that is what they feel they have to do. So we'll see, they will have to be intelligent in the transfer market.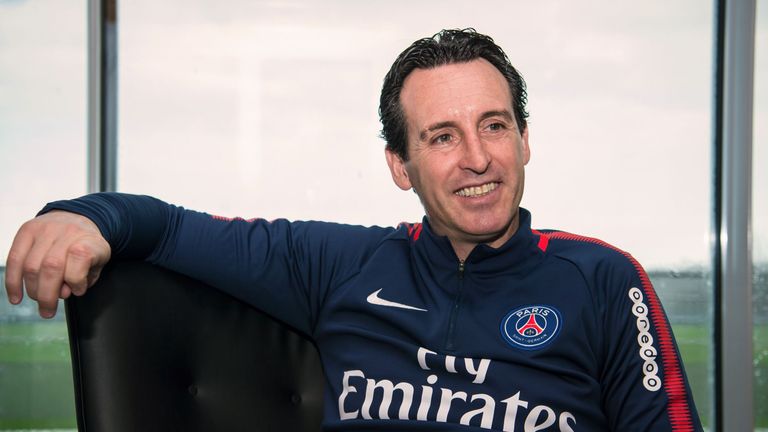 "They will have to put people there and Raul Sanllehi [head of football relations] is still Mr Barcelona, he knows the market, knows people in the market and knows how to do good business. Emery won't have to get involved in any of that but if you look at the squad, if they decide not to change it a lot, there is a lot of potential there.
"Players are better than they looked in the last two or three years, they just need to sharpen up and maybe a new voice and a new way of doing things which Emery is certainly going to add. He will be very meticulous and through in the way he does things."