Charlie Nicholas believes Arsenal need to play two holding midfield players if they want to beat Chelsea on Sunday.
The Gunners need to win in order to keep their faint Premier League title hopes alive, with Chelsea almost home and dry having established a 10-point lead with six games remaining.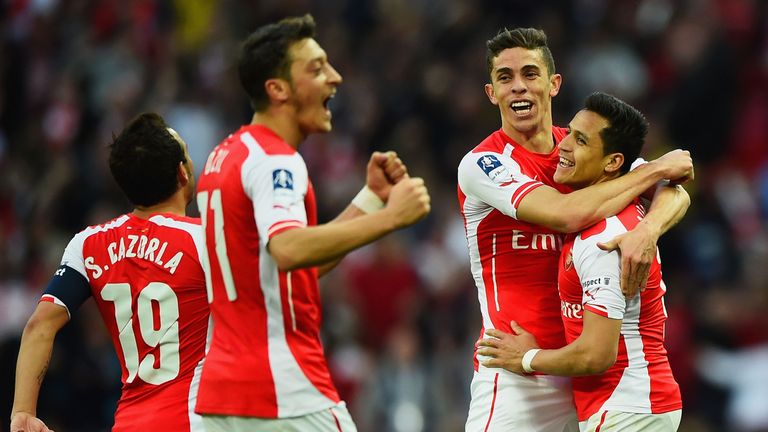 <a href="http://www.skybet.com/football/premier-league/event/17779978?aff=11943&dcmp=ss_betlink_EditCharlieNicholas">"This is the first time in a long time I've gone in to a Chelsea match thinking Arsenal will adapt to whatever happens."</a>
Manchester United couldn't capitalise on over 70 per cent possession as they lost 1-0 at Stamford Bridge on Saturday, with Louis van Gaal opting for a 4-1-4-1 formation.
For all their time on the ball, United managed just two shots on target, and Nicholas believes there's a better way to beat the champions-elect.
"Arsenal should play with two holding midfielders, because that's exactly what Chelsea will do," he told Sky Sports.
"They'll come to the Emirates and they'll stick Nemanja Matic in there and they might stick John Obi Mikel or Kurt Zouma in there too, and Arsenal need to counter that.
"That might mean playing Aaron Ramsey slightly out of position, slightly right of Francis Coquelin, who has been very impressive lately, and I'd just ask him to sit in there when Arsenal don't have the ball.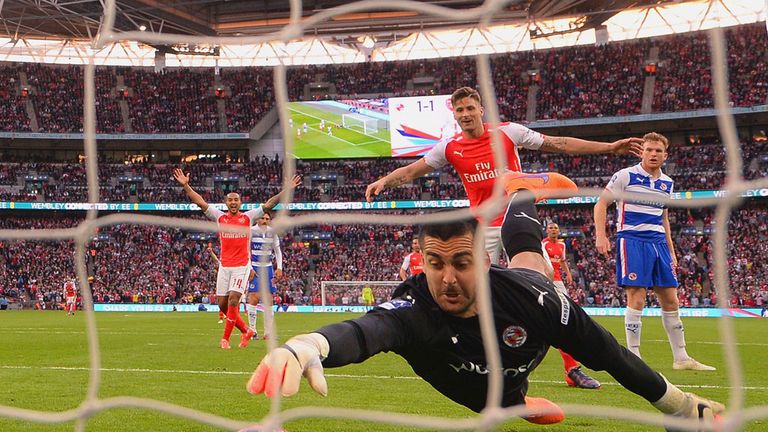 "Wenger might have to consider sacrificing Santi Cazorla for that to work, but I'd just like two midfielders to sit and try and control the middle, where Cesc Fabregas will be, and Eden Hazard - the ultimate danger - will be floating about too."
Nicholas is unconcerned by Arsenal's tame performance in beating Reading 2-1 after extra-time in Saturday's FA Cup semi-final, claiming the Gunners are in their best shape for some time.
He said: "This is the best Arsenal have been playing in five or six years, and I think the players sense that. The squad's got its best balance and the best competitive edge for years.

"We've got Theo Walcott on the bench, Jack Wilshere on the bench – there's great talent throughout the squad.
"Sure, they're getting a little bit of luck here and there, but they made it count against Reading and they move on to another final. It's not about how you play in the semi-final, it's about getting the job done."
Arsenal tipped
Nicholas does not expect Arsenal to win the title, but he does expect them to beat Chelsea on Sunday and lay down a marker for next season.
He said: "It's high time that Wenger and Arsenal proved a point against Chelsea – I just think it's Arsene Wenger's time to say 'we are getting closer'.
"Chelsea are going to be champions, even if Arsenal win this, but this is the first time in a long time I've gone into a Chelsea match thinking Arsenal will adapt to whatever happens.
"They need to win the game to make it interesting, but at the same time they don't want to get caught out in the first half-hour of the match, because when Chelsea go in front, they don't lose.
"That's just a fabric of Jose Mourinho – he's absolutely the best at managing a lead to get the result he requires, like he did against Manchester United."
Watch Arsenal v Chelsea live on Sky Sports 1 HD on Sunday from 3.30pm on Sunday