Major League Soccer commissioner Don Garber explains how the league aims to become one of the best in the world by 2022.
In a wide-ranging interview on Sky Sports News HQ, Garber feels the league is on the right path to make MLS the competition of choice for footballers and fans across America and Canada. Take a look at what he had to say...
Don on... crowds
"It's been pretty dramatic," the commissioner said about the increase in attendances since the league's inception in 1996.
"Most people don't think of our country as a soccer nation. Our goal was to make America a soccer nation, to get people to grow up and want to be fans of their local MLS team, support their national team, and here we are averaging almost 22,000 fans a game. We've had tons of sell-outs and 15 soccer stadiums are being built. We are a league on the rise and that speaks of how great our country is and how supportive it is of the sport.
"We had 65,000 people last weekend at a Portland-Seattle game. Our New York City team - that is owned by the folks over at Manchester City - is averaging over 30,000 fans a game. Orlando average over 30,000 fans a game, too. So from an on-field perspective there are great signs.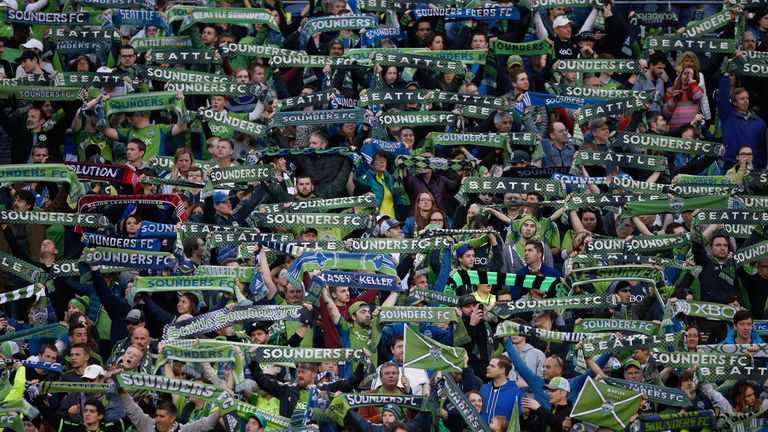 Garber also pointed to an increasing fanbase, which has been driven by the 18-35 age category.
He said: "The youngest percentage of our fanbase that are millennials is higher than any other league. Research in the United States has said that the 18-35 group, their second favourite sport after the NFL is professional soccer.
"That speaks to what the opportunity is. It allows us to invest more in our players and our facilities, it allows us to have that energy to think about 20 years, 20 teams. Imagine what our league will look like 20 years from now or 50 years when we'll still be relatively young in the lifespan of a professional sport. So it's very empowering."


Garber also insists that the league's only aim when attracting fans is to replicate an authentic football experience seen across the world.
"We're not Americanising the global game as a way to get American and Canadian fans to love it," he said.
"We're trying to give them that product that we know resonates in the heart of the soccer fan. If we do that, get that right, have great players, great stadiums and broadcast partners at home - and here in the UK with Sky - then I think our formula is going to work out."
Don on... imports, exports and home-grown talent
On the topic of players, Garber feels there are three types of footballers MLS aim to have in the league.
"The average ages of the signings in this last window were 27, so we are not that 'retirement league' that people think we might be," he noted.
"It is really three legs of the stool. I believe we do need guys like Steven Gerrard, Frank Lampard and Didier Drogba to come in and attract attention in a very crowded sports market. When Chelsea comes to the US, 50,000 people come to see them in an NFL stadium. Now a guy like Drogba is playing in Montreal in a 20,000 seat stadium, and it's just great to see him attract attention.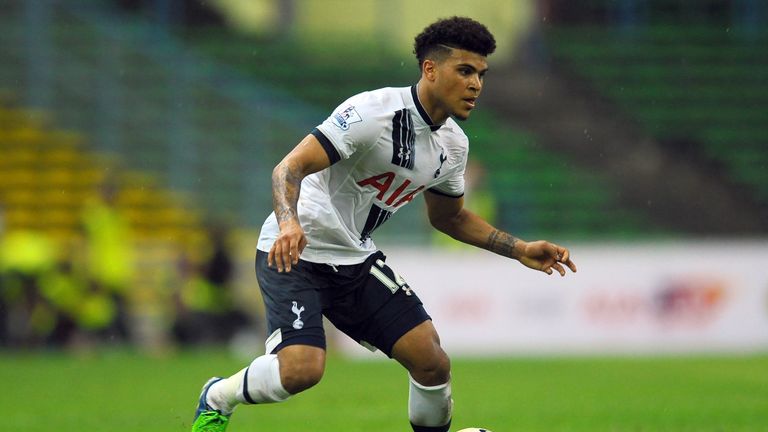 "We also need to have a league for home-grown young American kids, guys like DeAndre Yedlin, who has now left our league and is playing in the Premier League. You need to have young players, American players, and I still think we need to have some of the big names to attract attention and break through the clutter.
"Just this past weekend we had five homegrowns playing on the first team for our Dallas team, and that's an academy that's three years old. It's remarkable. It speaks to how many people are in our country and how popular the sport is."


Don on... female supporters
On average, 37 per cent of a crowd in an MLS stadium consists of female fans and Garber says the league attracts all types of supporters. 
"We call it a sport for a new country," Garber said. "Our country is changing demographically and ethnically. Millennials have become a very important part of our population, and families grow up with the game so the whole idea of the 'soccer mom' and families going down to the grassroots soccer field.
"They're now growing up and now those families are becoming fans. You've got lots of mums and women that are involved in the game, playing it or following it from a college level so that's a great statistic for us."
Don on... the end goal
The commissioner is bullish in his belief that MLS is firmly on course to become one of the best leagues in the world by 2022.
"I believe without doubt we will," he said.
"When you guys had the LA Galaxy-New York City game and Steven Gerrard came on and said it will be one of the best leagues in the world within 10 years, we didn't feed him that.
"Think of the soccer movement, and all that we're doing to invest in players and facilities, and becoming a league of choice for guys like Sebastian Giovinco.
"I do believe in 10 years' time or less, people will think of us like Serie A, La Liga, and hopefully the way they think about the Premier League. If we continue to do things right and stay to our plan."