How Roy Hodgson transformed Switzerland from no-hopers to third best team in the world
Last Updated: 03/06/18 7:55pm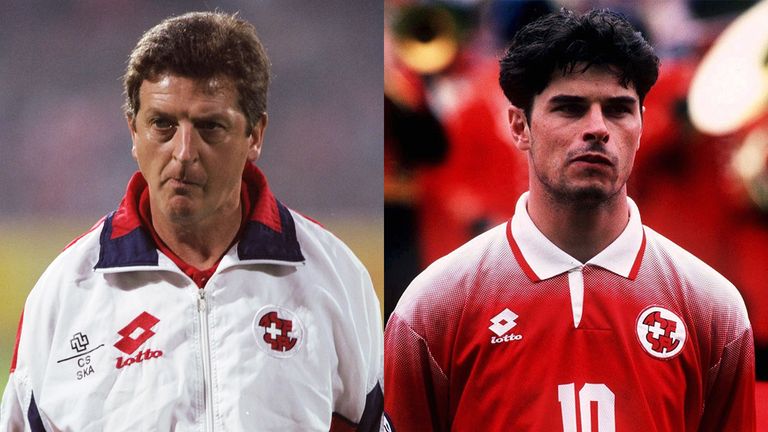 Long before his ill-fated England tenure, Roy Hodgson took a nation who had not qualified for a major tournament in 28 years to the knockout rounds of the World Cup. Pete Hall looks back at Hodgson's time with Switzerland and how he changed their fortunes forever, becoming a Swiss hero.
In a land famous for William Tell, a folk hero synonymous with being an expert marksmen who encouraged rebellion against foreign opponents, the Switzerland national football team were anything but ruthless up until the 1990s.
Having reached the quarter-finals at the 1958 World Cup, Switzerland qualified for the next two, lost six out of six group games, and went 28 years before their next qualification for a major tournament.
Something had to give. Seven Swiss coaches had tried and failed to turn things around, before former Germany international Uli Stielike was unable to steer the team to Italia 90, winning two of eight qualifiers en route to finishing second bottom of their qualification group.
The man the Swiss Football Association turned to was an Englishman who had been managing in Switzerland with Neuchatel Xamax, having previously resurrected his managerial career after a disastrous spell at Bristol City. Not much was expected from this relatively unknown coach.
However, Hodgson transformed the stagnating side, not just in the short term, instigating a change in mentality that saw them catapulted to third in the FIFA world rankings, morphing into a team that now felt comfortable in tournament football.
"I believe that qualifying for the 1994 World Cup aroused a certain euphoria throughout our football federation down to the youth level that had a long-lasting effect," former Switzerland, Bayern Munich and Inter Milan midfielder Ciriaco Sforza tells Sky Sports.
"Roy came to Switzerland at a very special moment and found a group of unknown but hungry and talented Swiss players, which he managed to form into a top side. He managed to instil his philosophy on us. We had a very difficult qualifying stage for the USA and managed to finish top of the group. That put the whole nation on fire."
Hodgson unexpectedly lost only one game in qualification for USA 94, from a tough group that included Italy, Portugal and Scotland. Then, tipped to be whipping boys in the their group, the Swiss qualified for the knockout stages thanks to a 4-1 win over a Gheorghe Hagi-led Romania, before being knocked out in the round of 16 by Spain.
"Qualifying for the World Cup in 1994 opened the doors to Europe for many Swiss players," Sforza continues. "Because of all that, there was a lot of football know how that gradually spilled back into the country. Before Roy managed the national side, I believe only two players played abroad, if I am not mistaken… Now look and see for yourself, it's a totally different situation. Roy was at the beginning of that process."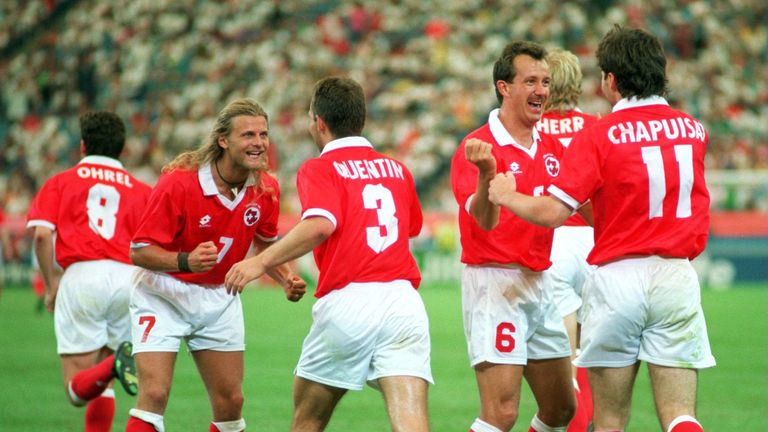 The change was drastic. Switzerland's incredible qualification campaign for USA 94 saw them climb to an astonishing third in the FIFA World Rankings, heady heights the Swiss have never reached since, before that incredible progress came to a shuddering halt.
Hodgson steered Switzerland to a first European Championship in 1996, losing one game in the entire qualification campaign to top their group, but upon securing qualification, Hodgson departed for Inter Milan.
Switzerland struggled at Euro 96, finishing bottom of their group, before failing to qualify for the next three tournaments.
Nonetheless, Hodgson put Switzerland on the map, and it was not long before the Swiss were back in the top ten in the FIFA Rankings, having qualified for five of the last six tournaments. His role in that process, even to this day, has not been forgotten.
"I was talking to a guy who works at the Swiss FA recently, and what Hodgson did was bring knowledge into Swiss football," Swiss co-head researcher for football manager Oliver Zesiger tells Sky Sports. "His training methods were revolutionary in a time when Swiss football was still training in old, dusted ways.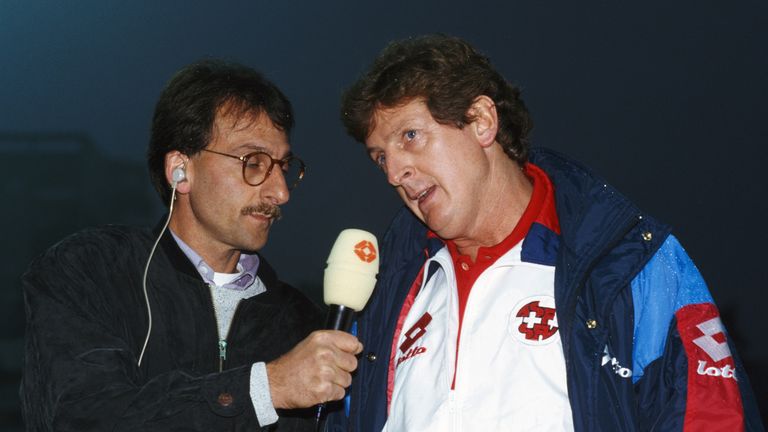 "It seems like a little known fact, but Roy Hodgson speaks German and French, which are two of Switzerland's four national languages. This made it much easier for him to connect with a larger group of players.
"Hodgson knew everything about the opponents and every Swiss players knew their role to perfection. Adrian Knup [former Switzerland striker] once said: 'this man knows a lot, lot more about football than I do.'
"Hodgson is seen as a legend in Switzerland among fans, not only due to his success on the pitch. He did have a hand in the changes in the youth system. He influenced the tactical work at a national youth level and did push for changes in the youth system and helped reform it."
It is not only the fans who appreciate the work Hodgson did in his short time with Switzerland. Sforza liked the departing coach so much he followed him to Inter, unable to resist the opportunity of continuing his working relationship with Hodgson.
"On the international stage, he opened the door for managers and players alike in Switzerland. He certainly marked a turning point," Sforza adds.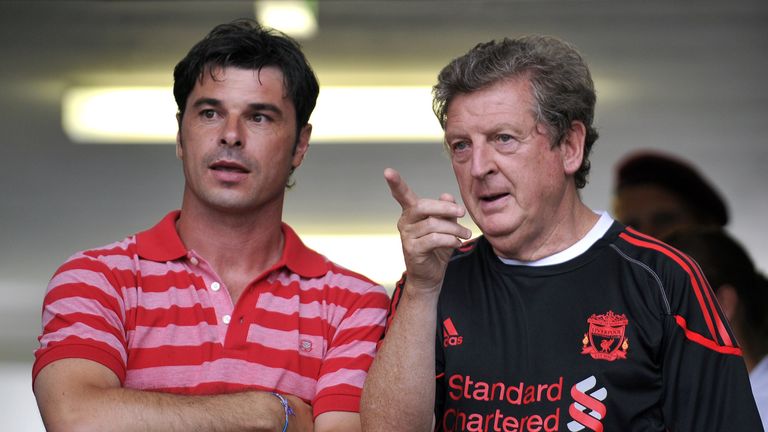 "If you manage to lure me from Bayern Munich, now that meant something. I went to Milan because of Roy. Because I knew he understood me as a player. He was one of the most important managers of my career. He conveyed a sense of winner-mentality, the idea that you must focus yourself on your own game.
"Roy is definitely seen as hero In Switzerland. "
Switzerland's lofty position back in the top ten in the FIFA rankings owes much to another sensational qualification campaign for this summer's World Cup, where Vladimir Petkovic's side won nine of their 10 matches. Surprisingly, even that was not enough for automatic qualification, as Portugal pipped them to top spot in their qualification group by earning victory over the Swiss in the final match.
Having negated their way past Northern Ireland, however, a talented Swiss side have another summer at a major tournament to look forward to, and will fancy their chances to reach the last 16 once more. And if they do just that, those of a certain generation will remember the man who made all of this possible.