David Gill optimistic on England 2030 after North America secures 2026 World Cup
By PA Sport
Last Updated: 13/06/18 11:38pm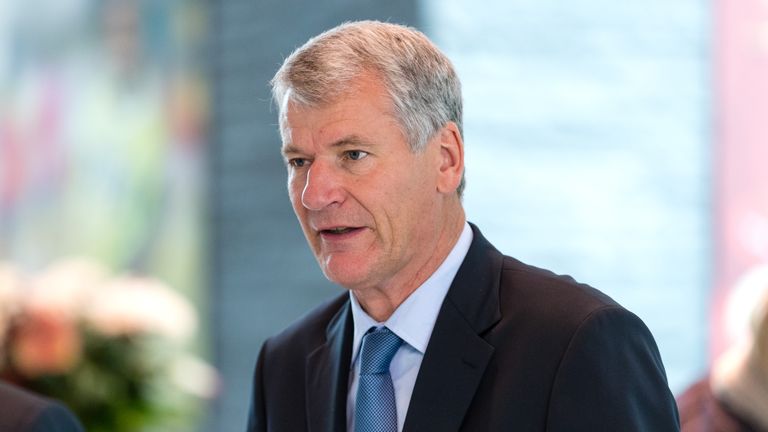 England's hopes of hosting the 2030 World Cup have been boosted by the decision to grant the 2026 tournament to North America, according to FIFA vice-president David Gill.
The former Manchester United chief executive, who is also UEFA's treasurer, was speaking to reporters after a joint bid from Canada, Mexico and the United States comprehensively beat Morocco in a vote at the FIFA Congress in Moscow.
There were two key factors in the United 2026 bid's win: it promised a greater financial return than Morocco and it scored much more highly in the technical assessments carried out by FIFA.
This is a far cry from when England were humiliated in the race to host the 2018 World Cup in 2010, despite getting a glowing technical report.
With the Football Association understood to be strongly considering another bid, Gill believes the national governing body should be encouraged FIFA is putting so much effort into the objective assessments now and its member associations are paying attention to them.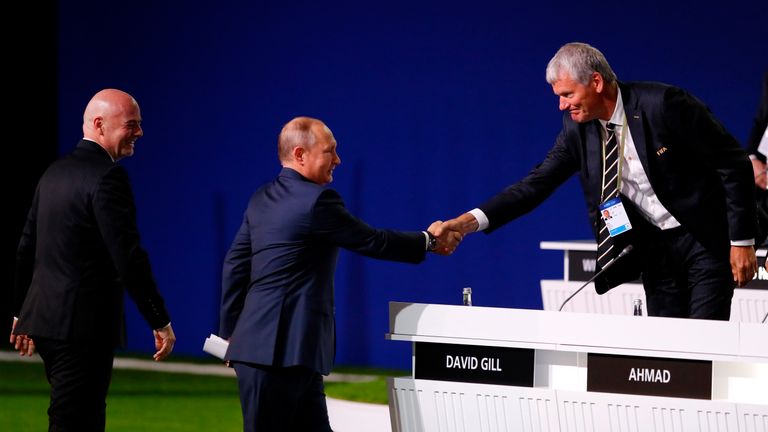 "If you've got a product and you've got to produce that product then it's up to the company selling that product to actually demonstrate what's required, review that, and then come up with the answer," he said.
"So, for me, I was very pleased with the process, given my background (as an accountant), and delighted with the work that was done over many, many months.
"What it does is gives great confidence that the procedures in place now are appropriate and relevant."
Another man who saw positive omens for the future in the 2026 result was UEFA president Aleksander Ceferin.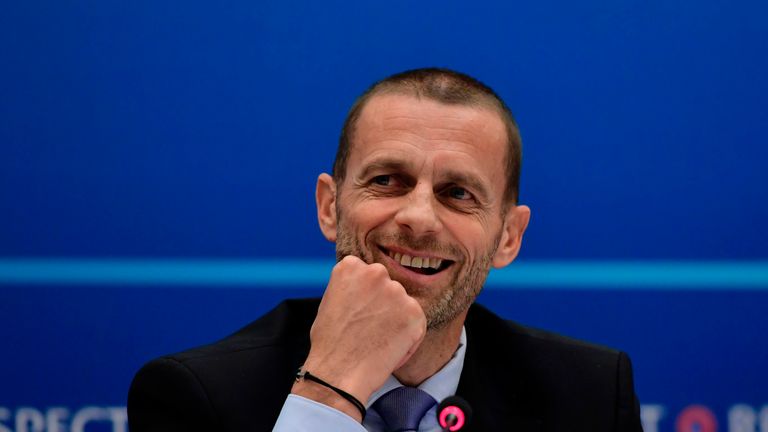 With Qatar staging the tournament in 2022 and North America doing the honours in 2026, Ceferin is adamant it is "Europe's turn" next.
The Slovenian has already publicly encouraged England to bid for the tournament either alone or as part of a joint British bid, and he repeated that message here.
"England has fantastic infrastructure, experience and everything else so we, as much as we are trying to be neutral now, we will certainly not be neutral if anyone from Europe bids," he said.
The important issue for Ceferin is that UEFA agrees on one bid so as not to split the European vote, as has occurred in the past.
There has been much talk in the build-up to this week's vote that with the World Cup being expanded to 48 teams and 80 games from 2026, joint bids are more attractive - FIFA president Gianni Infantino certainly gave that impression in Moscow.
Ceferin, however, did not want not to be drawn on whether he would prefer England to join forces with the other home nations or not.
"It's always a bit of a stronger bid with more countries, but at the same time if we are talking about England, with their infrastructure, they can host on their own or with the rest of the UK," he said.