World Cup Supplement: Kieran Trippier England's best crosser since David Beckham
Last Updated: 26/06/18 1:43pm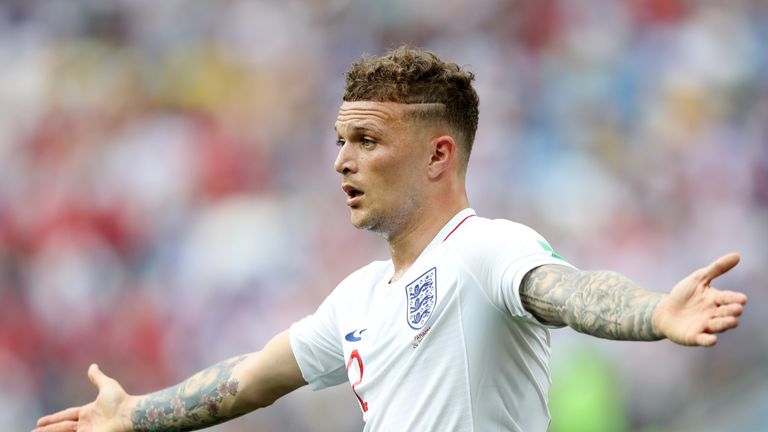 Kieran Trippier is the best crosser of the ball England have had since David Beckham, say the World Cup Supplement panel.
The right-back has had an excellent World Cup so far and set up John Stones' opener for England in their 6-1 thrashing of Panama on Sunday.
That goal came from a corner and Trippier has won praise for his dead-ball delivery, which has helped him create seven chances for his team-mates - only Belgium's Kevin De Bruyne (nine) had made more by the end of the second round of matches.
"He's the best deliverer of a ball since David Beckham in his prime," said Jason Burt, the Telegraph's chief football correspondent.
"He's so accurate, it's incredible. Every time they get a set piece now, a free-kick or a corner, you're thinking they've got a chance - and with Harry Kane, Harry Maguire and Stones they've got a real aerial threat as well.
"At the end of the season with Tottenham, Trippier was struggling a little bit. He had an injury and I think England went to watch him a couple of times, they weren't 100 per cent sure.
"They always wanted to take him but there was a sense going into this tournament that Trent Alexander-Arnold could push him quite hard because he'd just played in the Champions League final.
"But Trippier's delivery is fantastic and that is his great gift: that he can put dangerous balls into the box. We haven't got many players who can do that.
"The only criticism is that England play so much down that flank now that they look - not predictable - but people will look at that and think 'let's nullify Trippier'."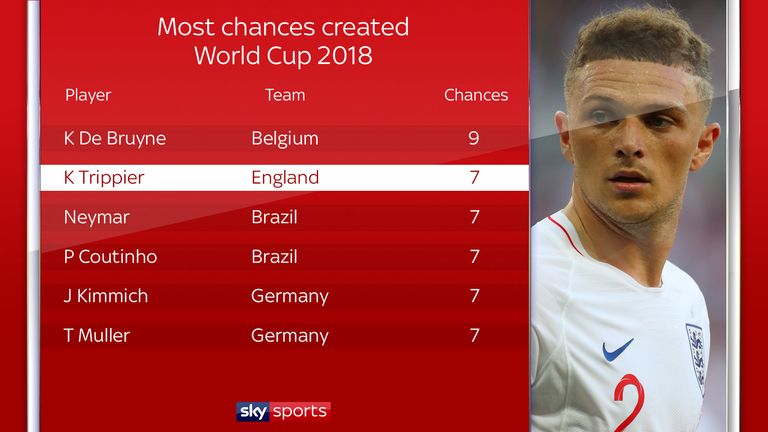 Matt Lawton, the Daily Mail's chief sports reporter agreed, saying: "If anyone was questioning why Kyle Walker was playing in a back three, it is such a smart move England have done to put Trippier there at right wing-back. He's got such a good right foot."
For more in-depth analysis of England's win over Panama, a look ahead to their final Group G game against Belgium and an assessment on Germany's hopes of retaining their title, listen to the latest World Cup Supplement podcast.
If you're already a Sunday Supplement podcast subscriber, you'll receive the special World Cup Supplement podcast directly to your device.
If not, you can sign up to receive each show via iTunes here.
We'll also be publishing each podcast on skysports.com/podcasts
Remember, you can have your say on the big football stories by tweeting @SundaySupp