We look at France and Belgium's combined XI based on their performances so far at the World Cup ahead of their semi-final showdown.
The two sides are competing for a place in the World Cup final, and ahead of the game, it is Belgium who marginally boast the most impressive performers.
Looking at the Opta stats used to power Sky Sports Fantasy Six-a-Side's scoring system, we pick out the players averaging the most points per game in Russia so far…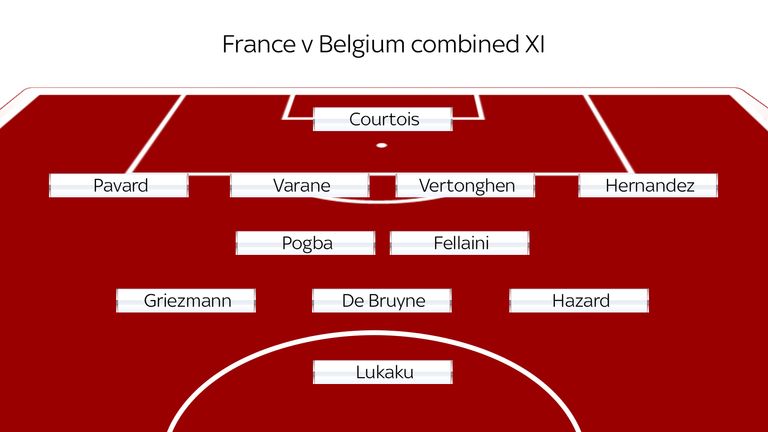 Goalkeeper: Thibaut Courtois
Belgium's Thibaut Courtois gets the nod in goal on the back of a superb performance against Brazil. The Chelsea stopper landed an impressive 86.5 points despite conceding as he made nine saves. The 26-year old also claimed one cross and completed nine passes. This, teamed with clean sheets against Panama and England, has earned him his spot as number one ahead of Hugo Lloris, despite the Tottenham captain boasting three shut outs.
Right-back: Benjamin Pavard
After arguably scoring the goal of the tournament against Argentina in the round of 16, Benjamin Pavard has made a name for himself this summer. With a haul of 86.5 points last time out against Uruguay, thanks to a clean sheet and superb defensive performance, the Stuttgart full-back has been one of France's most consistent performances, earning 47.5, 62 and 36.5 points in his other tournament appearances so far.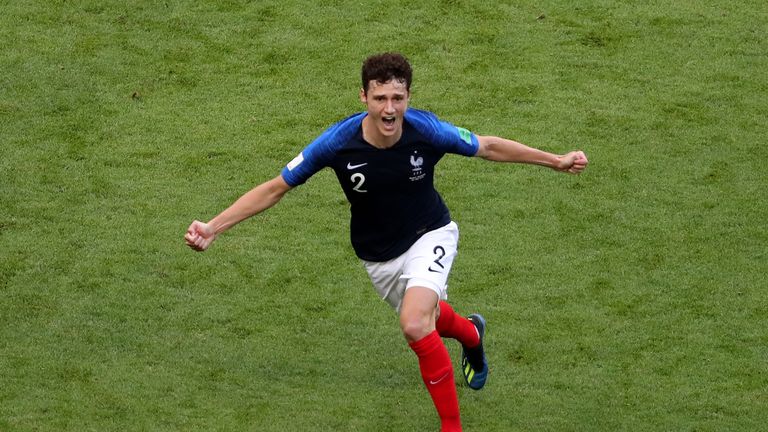 Centre-back: Raphael Varane
Another goal-scoring French defender who makes the cut is Real Madrid's Raphael Varane. A wonderfully timed header put the French one up against Uruguay and his defensive masterclass saw him earn 102.5 points. His other World Cup performances have yielded high points totals too, with a notable 96 points coming from his shutout against Denmark.
Centre-back: Jan Vertonghen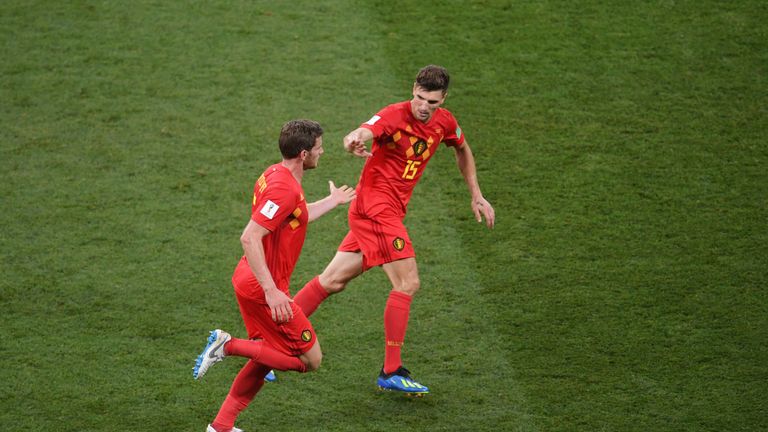 Jan Vertonghen's performance against Japan exemplified his importance to this Belgian side. The Spurs centre-back popped up with a crucial goal to bring his side back into the match, which they went on to dramatically win, while his versatility was also key in ousting Brazil as he slotted in at left-back.
Left-back: Lucas Hernandez
Much was made about France's lack of depth in full-back positions, but Lucas Hernandez has proved a solid addition to the squad. His standout performance against Uruguay, which amounted to a monumental defensive effort from the French which earned him his spot here, earning 66.5 points in their quarter-final win and a consistent performer before that.
Centre-midfield: Paul Pogba
Enigmatic and controversial, Paul Pogba makes it into the starting XI here. Consistently performing during this World Cup, his commanding performance against Uruguay dictated the midfield in a powerful and composed showing. Never dropping below 40 points this tournament, the 25-year old has shown he can deliver on the big stage, creating at least one chance in each of his appearances.
Centre-midfield: Marouane Fellaini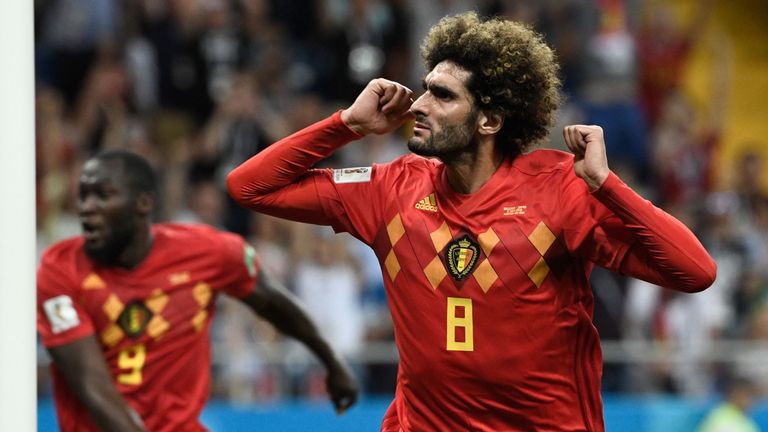 The surprise package of Belgium's World Cup squad, Marouane Fellaini has found himself as a pivotal figure to the Red Devils' charge to the semis. Three performances yielding an average above 40 points which displays his effectiveness, despite not always starting. A crucial winner against Japan demonstrates the danger he can provide, and earned him not only a place in Roberto Martinez's line-up but also our combined XI.
Attacking midfielder: Eden Hazard
Captain marvel Eden Hazard has really stepped up for Belgium. Constant drives from deep and always being involved in the attack, Hazard earned 111.5 points against Tunisia followed by 74.5 points in the round of 16, which goes a way to highlight the winger's ability to affect a game, and therefore he easily walks into this team after a stellar tournament so far.
Attacking midfielder: Kevin De Bruyne
The complete footballer, Kevin De Bruyne has again showcased his talents this summer, constantly performing and being central to all the good Belgium have achieved. An average score of well over 60 and a peak of 79 exhibits the consistency of his quality performance, with an average of four chances created a game complimented by a thunderbolt strike against Brazil.
Attacking midfielder: Antoine Griezmann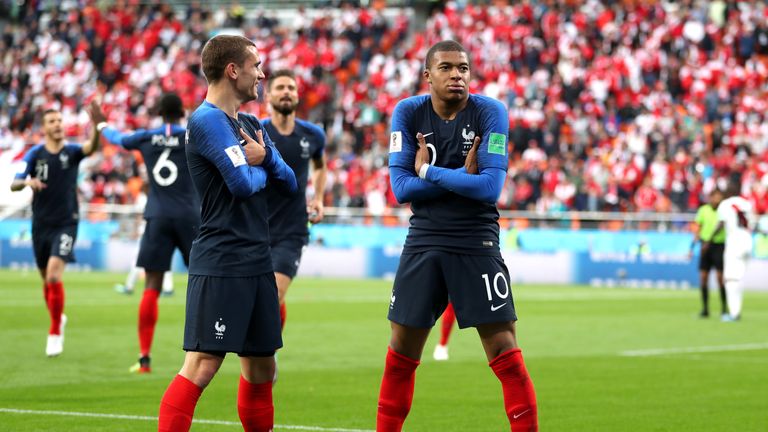 In what could be the most controversial pick of the team, Antoine Griezmann edges out Kylian Mbappe for this last attacking role. Mbappe was wonderful against Argentina, earning plaudits and 92.5 points to boot. But other totals of 27.5, 11 and 13 points have deteriorated his average and demonstrated his struggles in other games in Russia. Meanwhile, Griezmann has provided more consistency, while his 92 points the last time out against Uruguay, when he scored once and created three chances, matches Mbappe's top performance.
Striker: Romelu Lukaku
Romelu Lukaku started the tournament on fire, and scoring 88.5, 79.5 and 101 points in his first three outings, placing him second in the race for the Golden Boot. While the goals have dried up in the knockout stages, he easily ousts Olivier Giroud, who had failed to find the net in Russia.