Chile will join Argentina, Paraguay and Uruguay to make a joint South American bid to host the 2030 World Cup.
Argentina, Paraguay and Uruguay had initially announced their plan for a joint bid back in 2017, but Chile's president Sebastian Pinera said on Thursday that his country have agreed to join the bid.
"A few months ago I proposed to the presidents of Argentina, Uruguay and Paraguay to incorporate Chile, and jointly, to apply for 2030. They agreed to present their joint candidacy to organise the 2030 World Cup," Pinera tweeted.
Los Pdtes de la República Argentina, Mauricio Macri; de la República de Chile, Sebastián Piñera; de la República del Paraguay, Mario Abdo; y de la República Oriental del Uruguay, Tabaré Vázquez; acordaron presentar su candidatura conjunta para organizar la Copa del Mundo 2030

— Sebastian Piñera (@sebastianpinera) February 14, 2019
Chile last hosted the World Cup in 1962 while the tournament's most recent visit to South America came in 2014 in Brazil.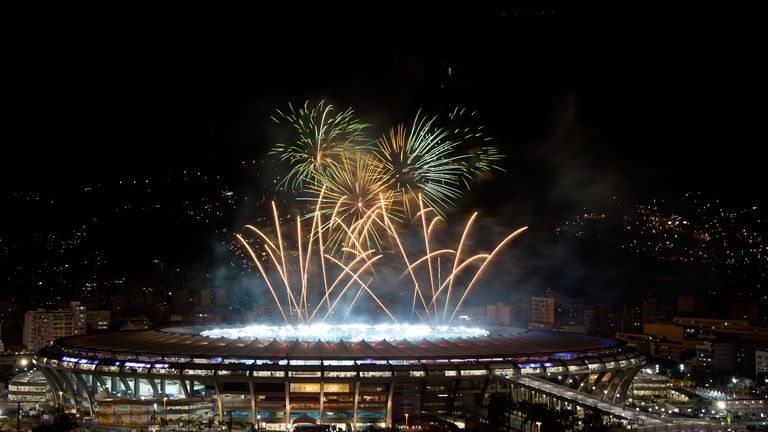 The national football associations of England, Wales, Scotland, Northern Ireland and Republic of Ireland met last week to discuss putting in a potential bid for the 2030 competition.
At the end of 2018, the British government said it would back a joint bid to host the 2030 World Cup in the UK and Ireland.
Meanwhile, Bulgaria, Greece and Romania and Serbia are also coming together to make a joint bid to host the 2030 tournament.
Elsewhere, Spain and Portugal are considering a joint intercontinental bid with Morocco, Spanish Prime Minister Pedro Sanchez revealed in November.