World Cup: Cameroon coach Volker Finke denies reports of players' strike
Coach Volker Finke has rubbished reports Cameroon were going to pull out of the World Cup in a row over bonus payments.
Last Updated: 08/06/14 1:52pm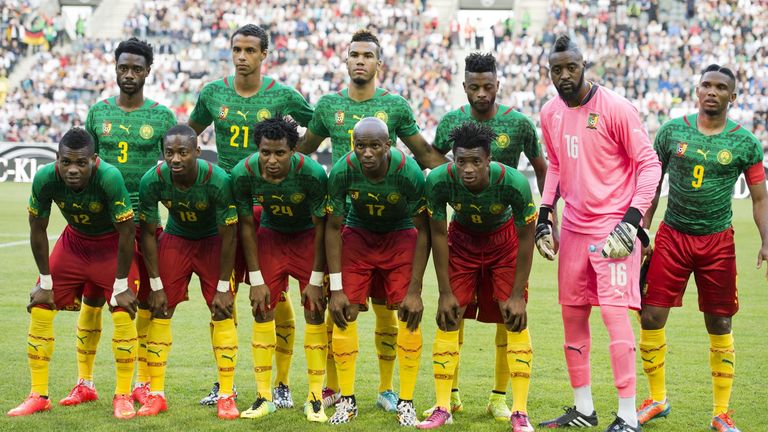 A report in France's L'Equipe on Sunday claimed that the Cameroon players had refused to board the plane that was due to take them to Brazil since no agreement had been reached with the Cameroonian Football Association over the level of bonuses in Brazil.
Finke says that an agreement has now been struck and the team will be flying out to Brazil on Sunday.
"It's just one of those things that these agreements can take longer in Africa," Finke, a former coach of Bundesliga side Freiburg, told Germany's Sport1 television.
"That agreement was struck this morning and now we can fly to Brazil today.
"Our fans will be pleased - Cameroon will of course be participating in the World Cup.
"The agreement is there and there's no point making such a big fuss out of the whole thing. It's really not as big as it has been made out to be in recent days."
Cameroon beat Moldova 1-0 in their final warm-up game on Saturday. After facing Mexico, they will also come up against Croatia and Brazil in the group stage of the competition.