Rafael Nadal defends wearing an Atletico Madrid shirt during Europa League tie with Arsenal
By Danny Gallagher
Last Updated: 07/05/18 6:11pm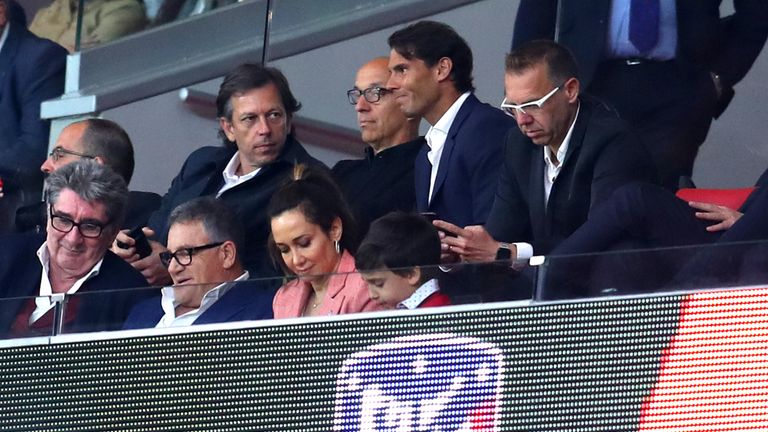 Rafael Nadal has defended himself after attending a game of Real Madrid's bitter rivals Atletico and being presented with a shirt.
A longtime Real Madrid supporter, Nadal appeared with a Atletico shirt around his neck during the club's Europa League semi-final second leg, making headlines across Spain and attracting a wave of social media reactions from fans from both teams.
Nadal could not avoid the issue when he arrived in the Spanish capital for this week's Madrid Open and outlined his happiness to support Spanish teams in Europe when asked.
"Well, there is a problem with today's society, that to be a true supporter of one team, it seems that you have to be anti another team," Nadal said on Monday.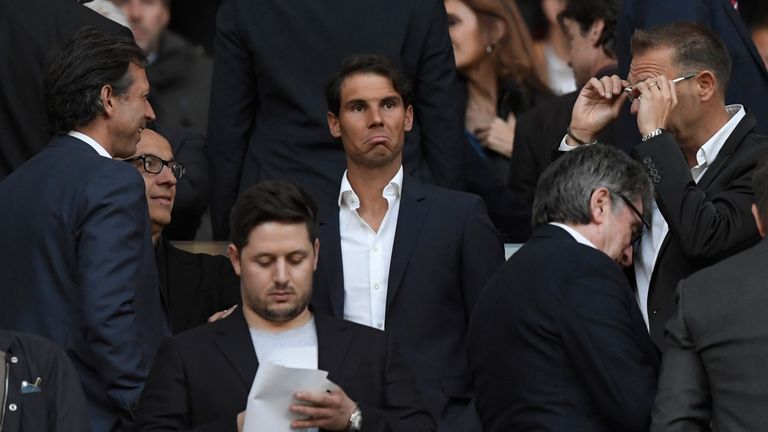 "I just support Real Madrid. I have a lot of friends that are from Atletico.
"They are playing in a competition in Europe against an English team. I just went there to support Atletico Madrid. They invited me. I just wanted to enjoy the day, to see a great football match."
Cameras picked up Nadal sitting in an executive box with the shirt around his neck, with the famous red and white colours of the club clearly visible.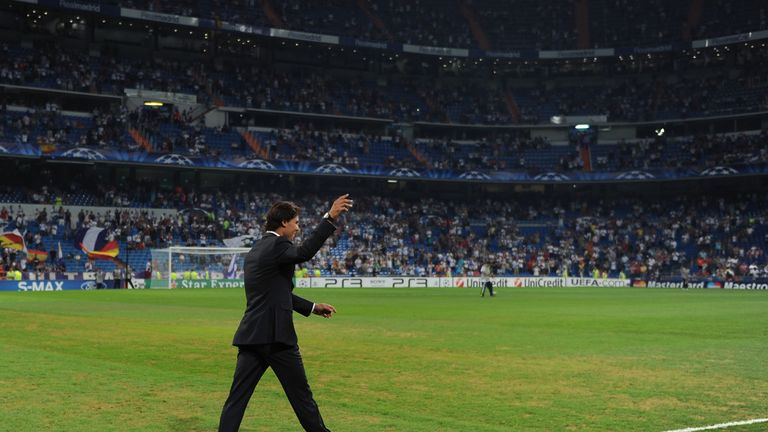 "The (club's) president gave me a T-shirt as a gift," Nadal said.
"At night it was a little bit chilly, a little bit cold, and I just used it as a scarf. That's all. But it's always the same stuff. Maybe there's too much hypocrisy, or I would say you people in the media have to write too many things, so you have to explore some stupid things."
Nadal has sporting ties across La Liga, with his uncle Miguel Angel Nadal previously playing for Barcelona during a career in football.